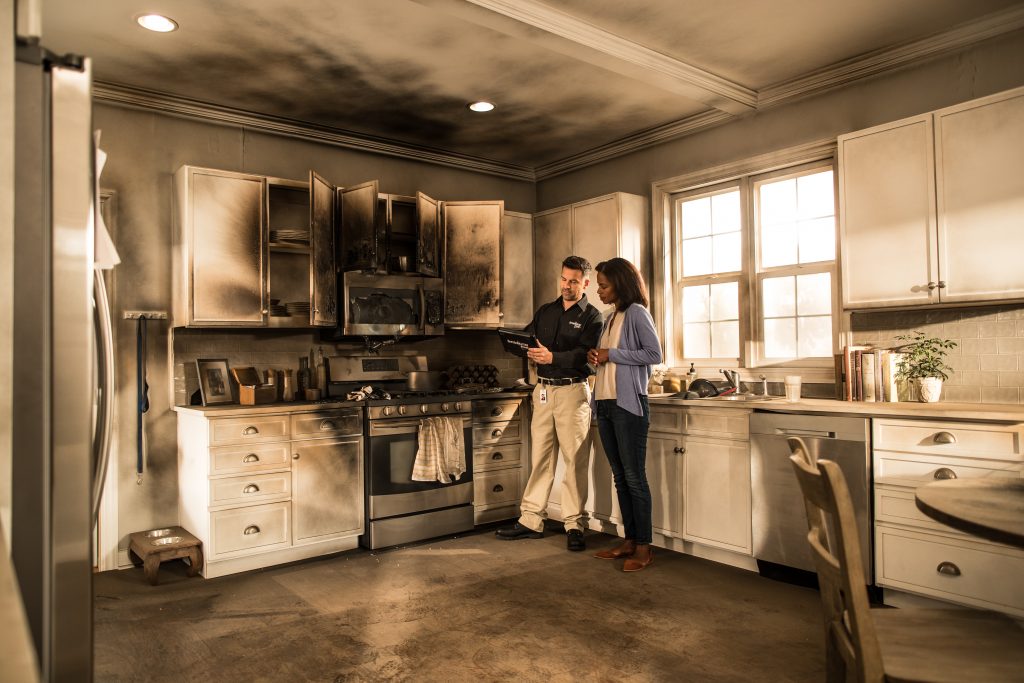 A fire in your Chicagoland home can turn your life upside down. Depending on the degree of damage, you may be forced to rebuild your life from the ground up. Usually, the toughest part is knowing what to do immediately afterward and who to call. Contingent on the size of the damage, you may not be able to stay in your home. If staying with friends or family isn't possible, talk to a local disaster relief agency such as the American Red Cross, the Salvation Army, or FEMA. With the help of those organizations and others, you will survive and rebuild your life again. The following are some steps that can help.
Guide Your Kids
For children, losing nearly everything in a fire can be tremendously upsetting. It's not just the loss of physical possessions that can traumatize children; the reality that the whole property, everything they're familiar with, may now be gone is something that should be explained to them thoroughly but sensitively.
Psychotherapist Resa Hayes says, "Our children, just like us, wonder about safety, belongings, animals, and friends. We can help our kids by giving them a better understanding of fires…and how this disaster, in particular, is being handled."
Unlike adults who may have a financial investment in the lost property, a child's main worry will probably be about their toys, their bedroom, or other objects they were attached to. It could help to buy them a similar favorite toy. It may be a temporary solution, but with the right direction and counseling, children can get over this unpleasant incident.
Prepare for the Long Term
Because house fires are so destructive, you usually won't be able to return to your Chicago area home right away, even after the embers are cold. Rebuilding your life and home doesn't happen in just a week or two. It can be a long and strenuous process, emotionally and physically, that may take months or even years. So be prepared for the long haul. Give yourself and your family plenty of time to recover and see a counselor if necessary.
Allow yourself to feel both positive and negative emotions, such as sadness, anger, and frustration. While it's normal and essential to grieve, try to concentrate on positive emotions. Consider things to be grateful for, from surviving the fire to experiencing the support of your family and community.
Be Proactive
The longer you do nothing, the worse the damage gets. So make sure you take these actions immediately:
Call your insurance agent to start a claim and attend to your immediate needs. Your insurance policy may cover living and daily expenses.
Contact ServiceMaster By Simons to restore your home if repairable and return it to pre-loss condition. We work with insurance companies to get your life back in order
Keep Important Contact Information on Your Phone
The last thing you need to be doing after a fire is scrambling to find the phone numbers of vital contacts. So always keep in multiple family members' phones (in case you lose yours in the fire) a record of your insurance agent's number as well as the number of ServiceMaster By Simons. We offer 24-Hour Emergency Fire Disaster Recovery Services for Chicagoland residential and commercial properties and will immediately respond so as to minimize additional losses.
Before you know it, our recovery team will be on-site to assess your damage and immediately provide the required services to keep your property safe and protected. We also work hard to save any of your contents that are salvageable so that your life can return to normal as soon as possible.
About Us: ServiceMaster Restoration By Simons, is a SB100 Best of Small Business Award Winner 2021, Bronze Stevie® Award in the Female Entrepreneur of the Year category in the 18th annual Stevie Awards for Women in Business, recipient of the 2020 Better Business Bureau's Torch Award for Marketplace Ethics, and recipient of the 2020 Skokie Business of the Year Award, Honorable Mention Category. ServiceMaster Restoration By Simons (MBE/WBE) is a family operated, IICRC & OSHA Certified company serving Chicago, Oak Park, River Forest, and the North Shore. We provide commercial disaster restoration services including Water & Flood Damage Restoration, Fire & Smoke Damage Restoration, Mold Remediation and a wide range of interior specialty cleaning including COVID-19 Cleaning Services, Hoarder & Clutter Cleaning, Post-Construction Cleaning, Carpet & Upholstery Cleaning to residential and commercial customers. For more information, call 773-839-5542 or visit www.servicemasterbysimons.com or info@servicemaster-rbs.com