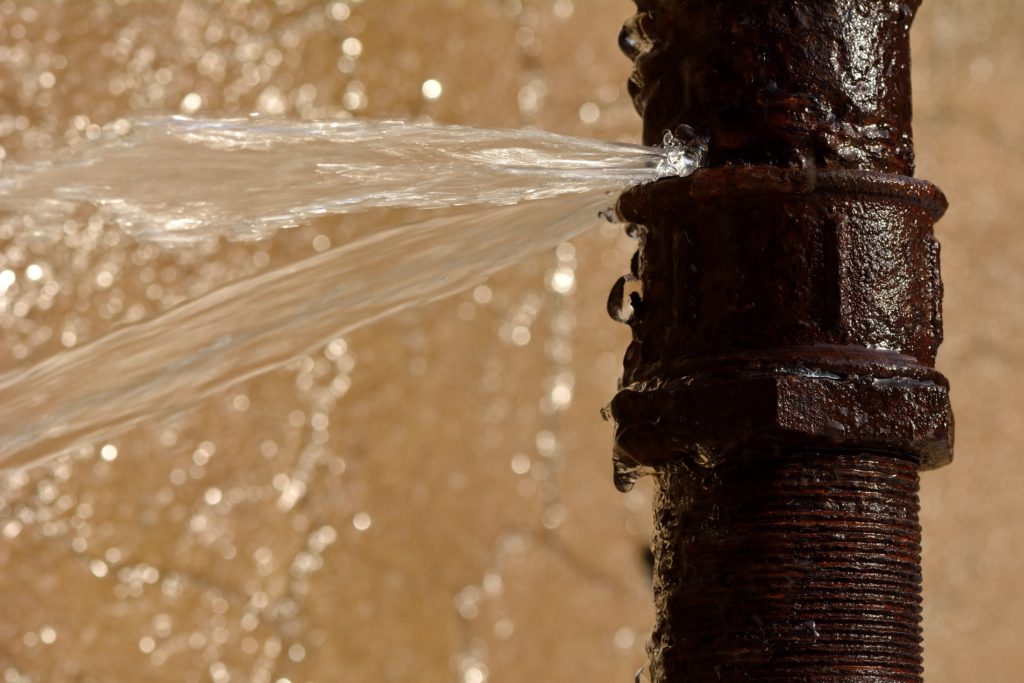 Many times a plumbing problem is noticeable, like when it's raining from the ceiling or a small river begins flowing from under your bathroom door. But sometimes, broken or damaged pipes aren't that obvious in your Chicagoland home or business. But they may still let you know there's a problem if you pay attention to the warning signs. By doing so, you can tackle the problem in its infancy and avoid the destruction and pricey repairs that are sometimes associated with water damage. So, here are three signs to watch out for:
          1. Strange Sounds
Do you ever notice a whistling sound in your home? You're not doing it, no one else in the house is doing it and unfamiliar dogs are showing up at your door? Well, whistling or whining also happens when plumbing gets dented. The sound starts when water is no longer capable of flowing freely through a pipe. This problem intensifies water pressure and can eventually cause a pipe to burst.
Those sounds may also be the sign of a broken down pressure-reducing valve. Without being replaced, it could cause burst pipes, overflows, and other problems over time.
          2. Putrid Smells
Another sign of a broken pipe are odd or horrible odors. A common origin of these smells emanate from a p-trap. The p-trap is the U-shaped pipe under your sink or toilet that retains a small amount of water that acts as a preventative seal that keeps sewer gases from discharging into your home. If a break causes that water to seep out of the p-trap, then you will smell the odor of sewage in your Chicago area home.
Likewise, when pipes get broken or clogged, sewage can't flow through the plumbing system properly. It's vital that you deal with these problems promptly as sewage can pose a considerable health risk to your family and pets.
          3. Uncommon Sights
Are you blaming puddles in your home on your pets or kids? That may be one answer. But if they continually appear, particularly in the same area, then that could be a sign of broken or damaged plumbing.
Another strange (and frightening) sight that may indicate a broken pipe is an unusually high water bill. Elevated usage could be triggered by leaky toilets, faucets or plumbing. Or the problem may be that an underground pipe feeding water from your meter to your home has developed a crack or loose joint. This issue can be produced by aged pipes, seismic activity, tree roots, or animal actions.
Broken pipes aren't unusual and can typically be quickly and easily fixed by a professional. But don't put if off. The longer you do, the more damage will be created and the more expensive it'll be to repair. If you suspect you have broken pipes in your Chicagoland home or business, call in a plumber first, then contact the water damage experts at ServiceMaster Restoration By Simons.  We'll dry out and restore your water damaged property.
About Us: ServiceMaster Restoration By Simons, is a Bronze Stevie® Award in the Female Entrepreneur of the Year category in the 18th annual Stevie Awards for Women in Business, recipient of the 2020 Better Business Bureau's Torch Award for Marketplace Ethics, and recipient of the 2020 Skokie Business of the Year Award, Honorable Mention Category. ServiceMaster Restoration By Simons (MBE/WBE) is a family operated, IICRC & OSHA Certified company serving Chicago, Oak Park, River Forest, and the North Shore. We provide commercial disaster restoration services including Water & Flood Damage Restoration, Fire & Smoke Damage Restoration, Mold Remediation and a wide range of interior specialty cleaning including COVID-19 Cleaning Services, Hoarder & Clutter Cleaning, Post-Construction Cleaning, Carpet & Upholstery Cleaning to residential and commercial customers. For more information, call 773-839-5542 or visit www.servicemasterbysimons.com or info@servicemaster-rbs.com