Commercial Upholstery Cleaning Quick Facts:
Cleaning technicians capable of cleaning all fabric types

Innovative, deep cleaning process.

ServiceMaster Clean and Eco-friendly products available

Background-checked and insured technicians

MBE/WBE Certified firm

Convenient appointments
If the upholstered chairs, couches, and desks in your business are soiled or looking a bit dingy, call the professionals at ServiceMaster Restoration By Simons for Commercial Upholstery Cleaning. We're the professional furniture cleaning and upholstery cleaning company in Chicago, Illinois that will keep your business looking and feeling its best.
Here at ServiceMaster Restoration By Simons we have:
 

Trained technicians who know the exact amount of pressure to use when cleaning

 

The best cleaning products your furniture  

 

The most advanced techniques for removing soil, stains, and spots without leaving behind a sticky residue or over-wetting your furniture.
In almost every business, furniture is heavily used, which is why it's important to have regularly scheduled upholstery cleaning done in your office. Keeping your furniture looking good and lasting longer allows you to be presentable to your customers, increase employee productivity due to a healthy environment, and protects an expensive investment. Our employees are experts at selecting the correct cleaning system and products for various types of fabrics and conditions. So whether your furniture requires vacuuming, shampooing, spot treatment, frame polishing, or disaster restoration, ServiceMaster Restoration By Simons can handle it all!
Our upholstery cleaning process is fairly simple but very effective. Upon ServiceMaster Restoration By Simons' arrival to your property, our trained IICRC Certified project manager will begin to assess your furniture and start our cleaning process. Our process goes a little like this: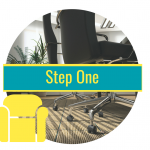 Step One: Before We Show Up
  

Once you've scheduled your commercial upholstery cleaning appointment, your work is almost done. We'll handle moving most pieces of furniture. We just ask that you remove fragile or valuable items from the rooms being cleaned.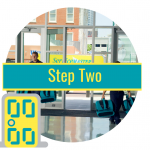 Step Two: Getting in the Door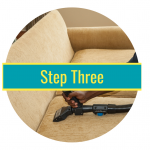 Step Three: Furniture Prep
  

The first thing our expert techniques will do is conduct a deep vacuuming of all furniture pieces. By taking care of this first, we will be able to remove any debris that is not deeply embedded into the fibers of your furniture.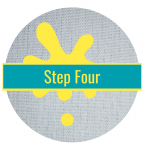 Step Four: Pre-treat It
  

Next, we will treat all stains with the highest quality equipment and cleansers. If you prefer us to use green products, we'll be happy to comply!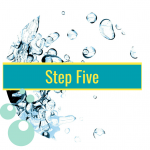 Step Five: Wash it off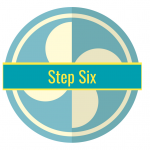 Step Six: After Care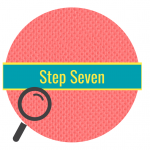 Step Seven: Inspection
At ServiceMaster Restoration By Simons, we guarantee that you'll be satisfied with the way your upholstery and furniture looks and feels after the ServiceMaster Clean® treatment.
If your business is in need of furniture or upholstery cleaning in Chicago or the suburbs, let the professionals of ServiceMaster Restoration By Simons take care of it – the right way! We're there for all of your commercial cleaning needs, so contact us today to get a free estimate on our upholstery cleaning services! When you hire a cleaning company like of ServiceMaster Restoration By Simons, you'll feel comfortable asking your clients or guests to "take a seat." Contact ServiceMaster By Simons today and call us at 855-9-SIMONS for a free quote and to schedule Commercial Upholstery Cleaning services.
Frequently Asked Questions
Why should I get upholstered furniture cleaned?
Having upholstered furniture professionally cleaned eliminates odors, removes spots and helps extend the life of your furniture.
Is professional upholstery cleaning expensive?
Professional upholstery cleaning is just pennies compared to the cost of replacing worn furniture that hasn't been maintained. Call today to get an estimate from one of our professionals.
How long does it take to get my upholstered furniture professionally cleaned?
Total cleaning time depends on the cleaning process used and the amount of time needed for the upholstery to dry. The technician will give you an estimated cleaning time prior to service.
Will a professional upholstery cleaning be disruptive to my business?
The team at ServiceMaster Clean will work with you to schedule a time convenient for you. Our technician will inform you of estimated drying times.
Can I use household cleaners for spot removal?
Because upholstered fabrics are often more delicate, we recommend using only ServiceMaster Clean products applied with specified cleaning methods. For more information, contact your local ServiceMaster Clean professional.
How often do I need to get my upholstered furniture professionally cleaned?
Furniture manufacturers typically recommend having upholstered pieces professionally cleaned every 12 to 24 months.
When will I be able to use my furniture after a professional cleaning?
Depending on the cleaning method we use, drying time differs. The average drying time is anywhere from 1 to 6 hours.
Will there be an odor?
Depending on the type of upholstery, you may notice a faint scent. The amount of time it takes for the odor to dissipate is usually within an hour but varies based on air circulation, heat and humidity.
Do I need to do anything prior to the technician arriving for my scheduled service?
Simply pick up items on top of all upholstery to be cleaned such as reading material, personal bags, jackets, etc.