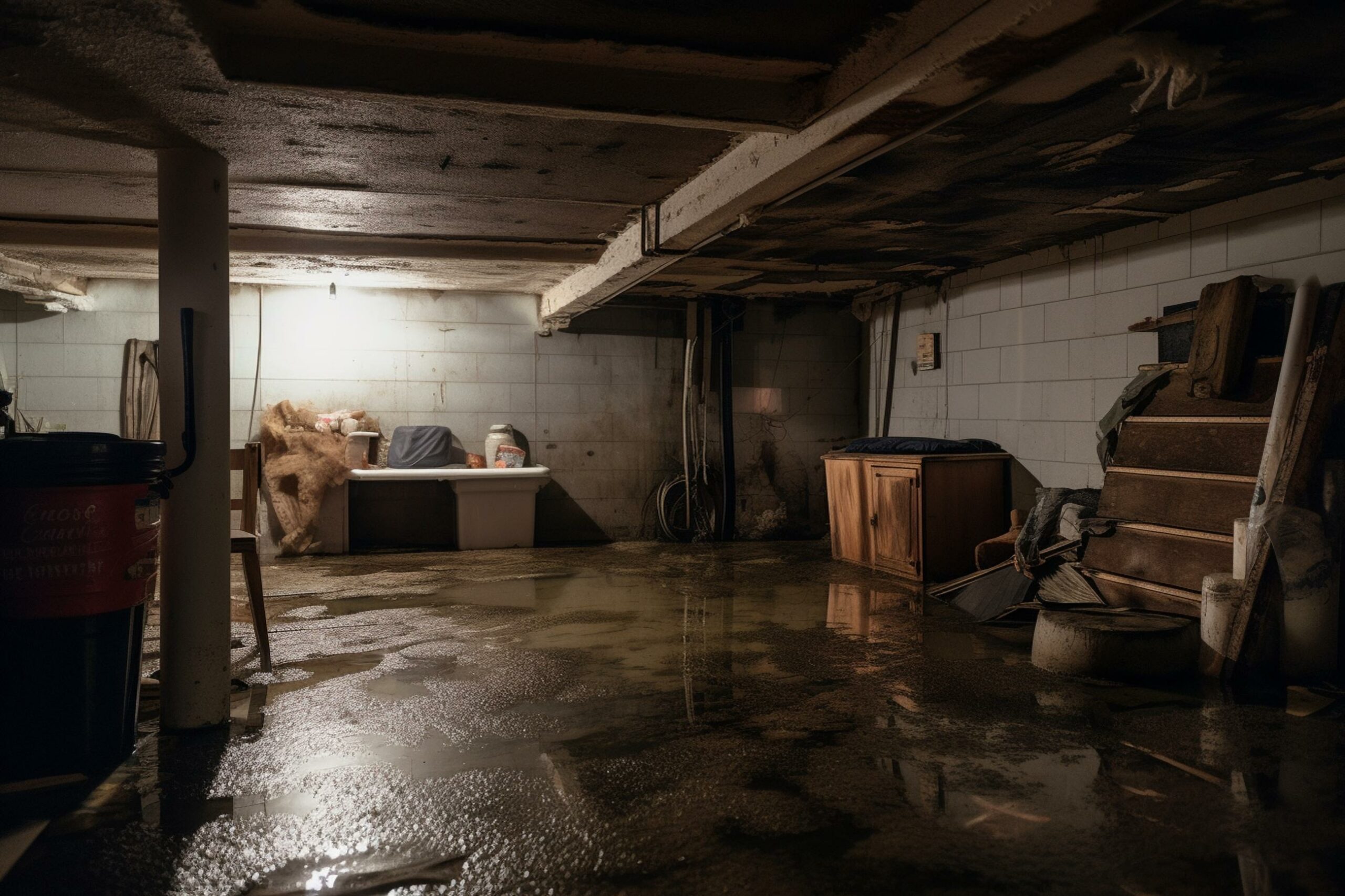 Chicago Residential Water Damage Restoration Services
When water damage strikes, every moment counts. Trust ServiceMaster Restoration by Simons to be your go-to experts in residential water damage restoration. With over 65 years of experience, IICRC certification, and a strong relationship with insurance agents, we're here to make the restoration process as smooth as possible.
Our team at ServiceMaster Restoration by Simons is trained to help you with any water damage-related issues including (but not limited to):
Types of Residential Water Damage
Certified water damage restoration companies, such as ServiceMaster Restoration by Simons, are trained about the different categories and classifications of water damage in order to determine the plan of action needed to restore your home and property.
Though these are not the only types of water damage that can affect your home, the following are some of the most common:
Clean Water: From leaky faucets and broken pipes.
Grey Water: From washing machines, dishwashers, and other appliances.
Black Water: From sewage backups and natural disasters.
Causes of Water Damage
There are many things that can cause water to accumulate and flood your home from faulty construction, extreme weather, to human error and more. Our team of local water damage restoration experts is equipped with the knowledge and experience to handle all water damage situations and emergencies that can happen in Chicago and surrounding areas. Some of the most common causes of water damage in our area include:
– Heavy Rainfall
Chicago experiences periods of heavy rain, especially in spring and summer, which can lead to flooding in low-lying areas, causing water damage to buildings and infrastructure.
– Snow and Ice Melting
The winter months in Chicago bring snow and ice, which can accumulate on roofs and around properties. When this melts, it can lead to water intrusion if drainage systems are not adequately managed.
– Pipe Bursting
The freezing temperatures in winter may cause water pipes to freeze and burst, leading to significant water damage indoors.
– Sewer Backup
Older sewer systems or blockages can result in sewer backup, which is particularly problematic as it involves contaminated water.
– Appliance Failures
Dishwashers, washing machines, and water heaters are common culprits of water damage when they fail.
– HVAC Issues
Air conditioning units can sometimes cause water damage when condensation is not properly managed, leading to leaks and moisture build-up.
– Human Error
Simple mistakes like leaving a faucet open, overflowing bathtubs, or not closing windows can sometimes cause water damage, too.
– Construction Defects
Poor construction or outdated building materials can also be a cause, particularly in older buildings that may not have effective water-resistant features.
Let us handle your water damage needs. Speak to one of our restoration experts today
Our Water Damage Restoration Process
Step 1: Find the cause or source of the water damage to your property
Our team of water damage restoration specialists will conduct a thorough inspection of your property. They will find the sources of water and determine the water's path through the property using thermal imaging equipment.
Step 2: Contain and Mitigate
Our priority is to mitigate further damage to your property and will need to contain and/or stop the water from continuing on its path. This might include shutting off water supply as well as electricity.
Step 3: Determine the Damage
Find which areas in the property affected by the water damage such as ceilings, walls, flooring, fixtures, mechanical damage, etc.
Step 4: Plan of attack
We will walk you through how our team will dry your property and what equipment we'll use to do it.
Step 5: Water Extraction and Drying
We use state-of-the-art equipment and technology to get your property's structure dry. This includes truck-mounted water extraction units, vacuums, pumps and more to remove the excess water.
Once the water is removed, our team will use air movers, desiccants, negative air fans and dehumidifiers to ensure your property is dry.
Step 6: Remove Damaged Contents
Items that cannot be restored will be collected, packed and removed.
Step 7: Deep Clean and Sanitize
Once your property is dry, we are ready to begin the cleanup process. Our team will use top-of-the-line anti-microbial solutions to sanitize all surfaces in your home. Items that are salvageable will be cleaned and sanitized with specialized cleaning methods and equipment.
Step 8: Property Restoration
We will work to restore your home to its pre-damage condition. Smaller projects can include replacing carpet if it is unsalvageable, repairing drywall, etc. There can also be larger projects that will require reconstruction depending on the water damage.
Regardless of the extent of the damage, we will ensure your home is good as new.
Residential Water Damage Cleanup Services for Chicago
At ServiceMaster Restoration by Simons, we can help you with any water damage cleanup cases using top-of-the-line equipment and high-quality cleaning solutions get your home back to pre-damage condition as soon as possible. Our team is trained to manage any of the following and more:
Water Extraction: Removal of water from flood, burst pipes, etc.
Dehumidification: Use of equipment and desiccants to remove excess moisture from your home.
Wood Floor Drying: Fast, easy and effective wood floor drying specialized systems.
Disinfection: Prompt disinfection to ensure your property is free of disease-causing microorganisms carried in flood water.
Sewage Backup Cleaning: Specialized services for more complex issues.
Burst Pipe Cleanup: Rapid response to plumbing emergencies.
Storm and Water Flood Cleanup: Our team is available 24/7 to ensure quickest response in case of emergencies.
We work with any type of residential buildings including, but not limited to:
Insurance Considerations
Depending on the type of insurance policy you have, policies may cover 100% of emergency water damage restoration services, excluding your policy's deductible. We'll help you determine if the damage is covered by your insurance policy.
We work closely with all property insurance carriers and guide you through the insurance process, from verifying coverage to communicating with adjusters.
Water Damage Repair Costs
The cost for residential water damage repair and cleanup services in Chicago can average between $3,000 – $10,000. This is because each case will be unique and will require its own, tailored plan of action depending on the extent of the damage.
Factors that can affect the cost of water damage repair and cleanup services include:
Height of the water
Amount of water that needs to be extracted
Type of water involved (clean, grey, black)
Size of affected area
Extent of water damage
Materials involved
At ServiceMaster Restoration by Simons, we pride ourselves in being transparent with our pricing. Don't hesitate to contact us to request a free quote today!
Why Choose ServiceMaster Restoration by Simons

Quick Response Time: We promise to be on-site within 2-4 hours.
Available at all times: 24/7 water damage restoration services
IICRC Certified: Our team is certified by the Institute of Inspection, Cleaning and Restoration Certification.
Insurance Guidance: We navigate the insurance process for you, ensuring a hassle-free experience.
Advanced Technology: State-of-the-art equipment like dehumidifiers, air movers, thermal imaging cameras, and moisture meters are used for effective restoration.
As the #1 Chicago restoration company, ServiceMaster Restoration by Simons will provide exceptional water damage restoration services and results. Our staff of estimators, project managers, and technicians are held to the strict standards as determined by the Water Damage Restoration Chicago Industry and adhere to best practices and use state-of-the-art equipment and technology to get your property cleaned, dried, and restored — FAST! If you need emergency water damage restoration services, look no further than our expert team.
Choose ServiceMaster Restoration by Simons, Chicago's #1 trusted water damage restoration company.
Contact Us Today