Burst Water Pipe Cleanup & Restoration – Chicago – ServiceMaster Restoration By Simons
ServiceMaster Restoration By Simons Provides Burst Water Pipe Cleanup, Leaking Water Pipe Cleanup and Frozen Water Pipe Cleaning in Chicago IL and Suburbs
Did a Water Pipe Burst in my home or business?
If you are experiencing Water Damage to your property as a result of a suspected Burst Water Pipe, it is important to immediately shut off the property's water main valve.  Sometimes it is difficult to know where that valve might be.  For a single-family home, that valve may be in the basement.  For commercial property, this may be a question for the facility engineer.  It is important to know where this water shut-off valve is, in the event of an emergency.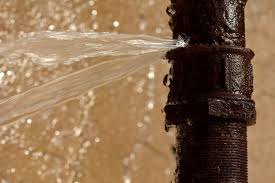 Why Do Water Pipe Bursts Occur?
Burst Water Pipes occur for a myriad of reasons including human error, mechanical malfunction, fire damage, faulty equipment or materials like steel water pipes, copper water pipes and PVC pipes, ground shifting, foundation damage, and freezing temperatures.
For homes and businesses in the Chicagoland area, the freezing temperatures during the cold winters are the primary reason for Burst Water Pipes.  There are many precautions to be taken to prevent Water Pipe Bursts, but if it occurs, you need professional Burst Water Pipe Cleanup & Restoration.
Who Should I Call for Burst Water Pipe Cleanup & Restoration?
Immediately call ServiceMaster Restoration By Simons.  As a Chicago-based Damage Restoration company and as an IICRC Certified Master Water & Flood Restorer and member of the Restoration Industry Association (RIA),  we are well aware of the damage that comes from Pipe Bursts.  Our expertise and experience in Water Damage Restoration ensure that your property will be dried properly, especially during the frigid temperature season that blankets the Chicagoland area in the wintertime.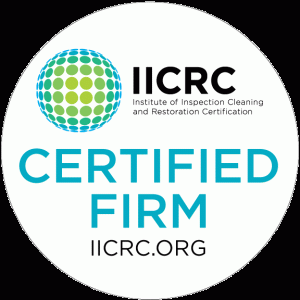 What can ServiceMaster Restoration By Simons do?
ServiceMaster Restoration By Simons will immediately extract the water from affected areas, remove any wet and affected building materials, disinfect the areas that have been affected by the water, and begin the drying process.  In some cases, during the winter months, additional heating may be required to dry your property thoroughly.  ServiceMaster By Simons has residential and commercial heating units available to help the heating and drying process.  We'll work closely with you and your insurance if you've filed an insurance claim.
Immediately call ServiceMaster Restoration By Simons at 773-376-1110 or toll-free at 855-9-SIMONS (855-974-6665), or you can contact us here.  We'll get out to your property and start the road to water restoration and recovery – FAST!