Fire Damage Restoration Chicago | Fire Damage Cleanup Chicago | Fire Damage Repair Chicago| Smoke Odor Removal | Soot Cleanup and Removal | Chicago IL
ServiceMaster Restoration By Simons is Chicago's trusted name in professional Fire Damage Restoration, Fire Damage Cleanup, Fire Damage Repair, Smoke Odor Removal, and Soot Cleanup.  Call for emergency Fire mitigation services immediately after the fire event.
Let us help you handle the unexpected. For Fire Damage Restoration in Chicago, you want the best.  We provide soot cleanup, smoke odor removal, fire damage restoration, and fire damage cleanup services. We are here to make this process as painless as possible. We clean and restore your structure and content so it feels like your home or business again. 
Our speedy response reduces your stress and saves you money. Our experienced, IICRC-certified fire damage restoration professionals use advanced products, techniques, and equipment to provide the best restorative service available and protection for your furnishing and property.
Fire Damage Restoration and Soot Cleanup 24 hours a day, 7 days a week, 365 days a year
What's the game plan?
1) Confirm That it is Safe To Enter | 2) Remove Debris & Begin Soot Cleanup| 3) Improve Air Quality | 4) Remove Water | 5) Deep Clean & Remove Items | 6) Restore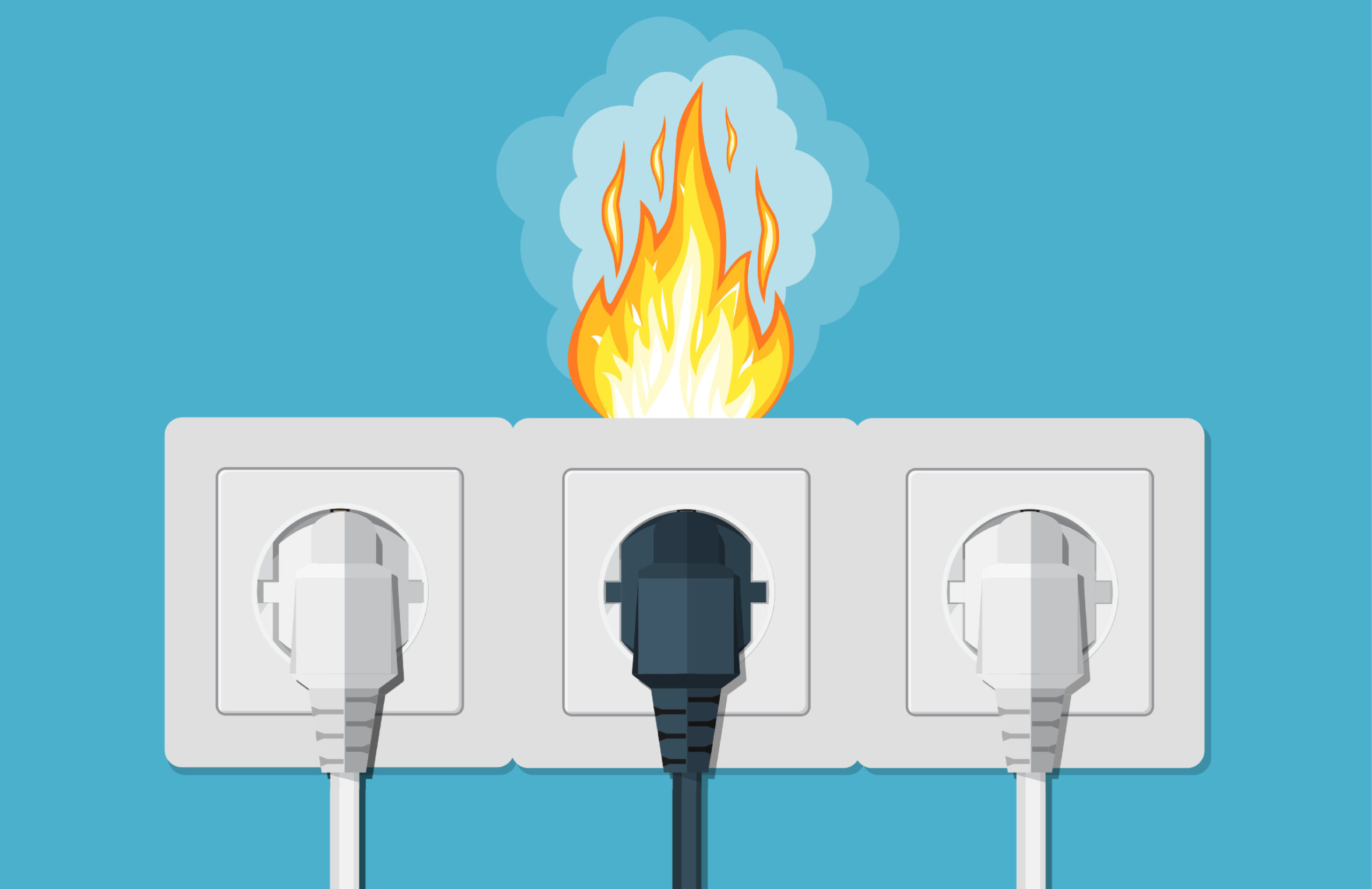 Ready To Get Back To Normal? Call Us at
773-376-1110
or
Book Appointment Online
Frequently Asked Fire Damage Restoration Questions
Fire Damage Restoration Insurance Guidance? Absolutely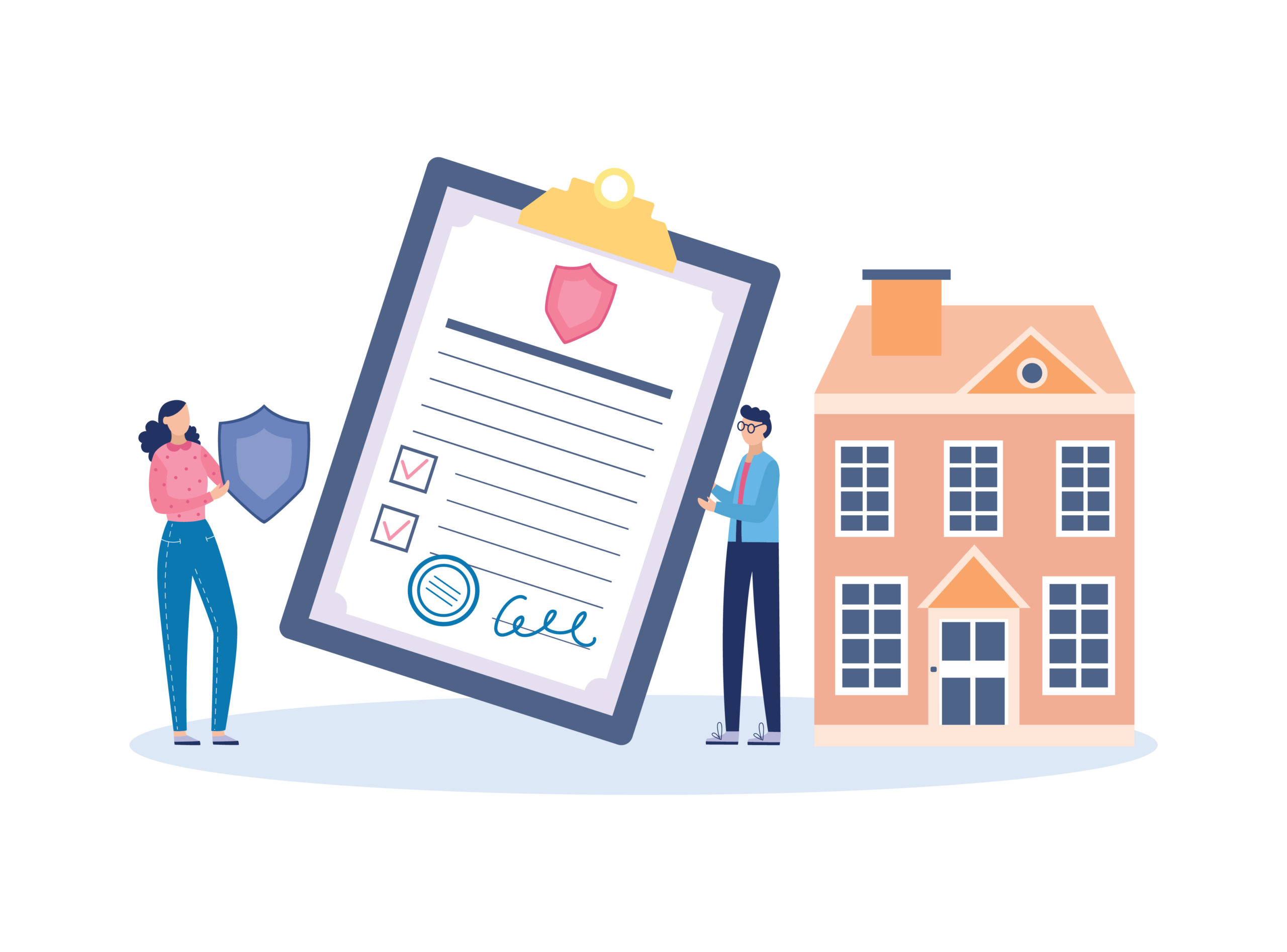 If you are not familiar with understanding your insurance policy, then you are not alone. Thousands of homeowners buy policies without being aware of what is covered, the terminology, and how their rate is affected. Insurance has a reputation for being "boring" and we are here to help you become familiar with the information you need to know.
Do I Call my insurance company first or a restoration company? You should understand and be familiar with your insurance policy limits and coverage before calling a restoration company. We can help navigate your restoration needs by bringing up your policy for us to review together. Most property insurance covers 100 percent of your fire damage cost, but you're responsible for paying a set deductible. Your agent or adjuster is your best resource for coverage information, and our staff at ServiceMaster by Simons can help as well. Please call with any more questions you may have. 
We Serve The Chicago Metropolitan Area and We Understand These Are Difficult Times
But We are Here To Help You Every Step Of The Way. Contact Us For Hassle-Free Questions When You're Ready To Talk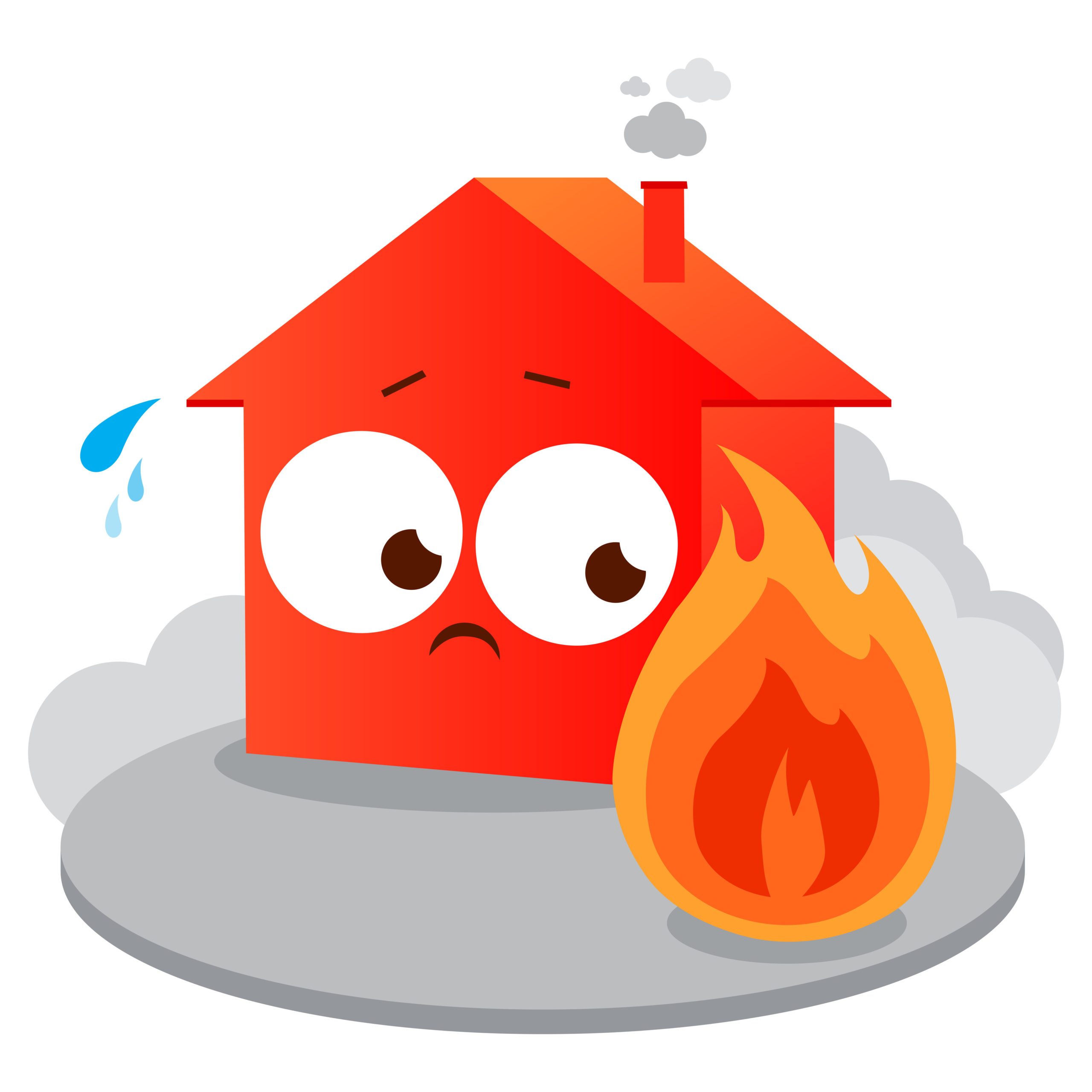 Additional Information
---
FIRE DAMAGE RESTORATION SERVICES
Because fire damage requires a special form of dry cleaning, this service will be performed by our specialty restoration dry cleaners. This includes inventory control and documentation of clothing and textiles, including bedding, window coverings, etc.
Carpet & Furniture Cleaning
Includes inspection, pretesting, professional cleaning and deodorization, speed drying, and covering to protect during structural restoration. May include reapplication of stain protection.
Structural restoration includes cleaning ceilings and walls, as well as cleaning, polishing, and deodorizing woodwork including floors.
Closets, attics, cabinets, and drawers
These areas are sources of trapped smoke odor and require thorough cleaning, deodorization, and airing out.
Hard Surface Floor Cleaning
Includes inspection and cleaning of marble, stone, tile, wood, laminate, and other floorings. Floors will then be covered for protection during structural restoration.
Separate Items
We will work with you and your insurance claims representative in the decision-making process on items we cannot clean or restore.
We have advanced products and systems for restoring different smoke-damaged contents, whether furniture and upholstery, knick-knacks or other belongings.
Hand Washing and Drying
Items are carefully cleaned by hand. Care is taken to use dry methods with water-sensitive items.
Ultrasonic Cleaning
Ultrasonic tanks are used to clean certain items. Some items that might be cleaned ultrasonically are blinds, collectibles, and other smaller contents.
Furniture and Upholstery Cleaning
This requires specialty equipment, products, and technicians trained and certified in furniture restoration.
Contents Restoration will be performed:
On-site or at our ServiceMaster Warehouse Facility.
Pack-out Services will be performed by:
ServiceMaster Restoration By Simons or a Qualified Moving Sub-Contractor.
Moving Services will be handled by:
ServiceMaster Restoration By Simons or a Qualified Moving Sub-Contractor.
Some items may require a specific, qualified restorer such as appliances, electronics, HVAC systems, furniture, textiles, antiques, etc. If so, ServiceMaster Restoration By Simons will work with your insurance company to manage this process for you.
---
Has Your Fire Damage Been Caused By This TYPES OF FIRE:
Protein Fire
Food from the oven or stove has burned; a strong burnt food odor exists; the smoke residue is on contents and surfaces.
Complex Fire
Multiple natural and synthetic items inside the structure have burned; the black smoke residue is on contents and surfaces; synthetic smoke odor exists; emergency corrosion mitigation is needed to protect at-risk surfaces
Natural Fire
Trees, shrubs, and bushes have burned (for example forest fire); smoke has penetrated the structure from outside; smoke residue and odor are present.
Furnace Malfunction
Heating appliances such as oil-fired furnaces have malfunctioned and caused smoke to be distributed throughout the property.
---
EMERGENCY SERVICES
Board up or cover with a tarp to secure the property or protect it from the elements. Inspect furnace or air conditioner unit; replace the furnace filter, cover supply, and return air vents to prevent cross-contamination of smoke and odor into other areas; clean and deodorize ductwork.
Turn off electrical power to address safety concerns
Restore electrical power to use lighting and restoration equipment
Remove debris to clear a way for complete fire & smoke damage restoration and provide for worker and occupant safety.
PERFORM EMERGENCY WATER DAMAGE MITIGATION
Extract excess water remaining from firefighting; check flooring and structural components for remaining moisture; set up drying and dehumidification equipment.
PERFORM EMERGENCY CORROSION MITIGATION
Corrosive by-products from smoke residues can cause irreversible damage in a short period of time; removing smoke residues and treating at-risk surfaces with a corrosion inhibitor will protect these items. Examples of at-risk surfaces: are marble, stone, grout, aluminum, glass, fixtures, appliances, etc.
Empty refrigerators or freezers to prevent spoiling and associated odors; empty food cabinets; dispose of spoiled food items. Note: We recommend you keep a list of all disposed items.
Begin initial odor control measures such as ventilation to air out the property, application of deodorizers, placement of air filtration units, etc.
Arrange for emergency laundry/dry cleaning for several changes of clothing for immediate use while the remainder of your clothing is restored.
ODOR CONTROL SERVICES
Smoke and odor particles continue to be airborne many days after the fire has stopped. Removal of severe odors from fire and smoke damage requires a variety of professional products, systems, and specialty equipment. Often multiple treatments are necessary during the restoration process.
Air Scrubbers
Air scrubbers use High-Efficiency Particulate Air (HEPA) filtration to remove these particles from the air, enhancing the efficiency of cleaning and clearing the air for safe breathing. Please do not move or turn off this equipment.
Thermal Fogging
This process neutralizes odor, using a strong deodorizer that penetrates everywhere the smoke travels and will require the removal of pets, plants, and human occupants for a short period of time.
Ozone
Ozone is an oxidizing agent produced by a portable ozone generator. This process will require the removal of pets, plants, and human occupants for a short period of time.
OdorKlenz Technology
This environmentally-friendly deodorizing process removes odors and particulates using OdorKlenz air cartridges in traditional air scrubbers. Safe for people, pets, and plants.
What is Primary vs. Secondary Fire Damage?
Insurance companies divide Fire & Smoke Damage into two categories, namely, primary and secondary. Our Chicago Fire Damage Restoration professionals can help you determine how your property has been affected, but here is a brief explanation of the two categories of fire.
Primary Fire Damage
Primary Fire Damage refers to damage that occurs as a direct result of flames, including damage to Commercial & Residential buildings and their contents.
Secondary Fire Damage
Secondary Fire Damage refers to damage to a Commercial or Residential property by smoke, soot, or other corrosive substances that are a direct by-product of the fire itself. These types account for most of the damage done to homes and businesses.
ServiceMaster Restoration By Simons provides the following Chicago Fire Damage Restoration Services:
Homeowners
Business-owners
Places of Worship
Educational Institutions
Multi-Family Properties
Manufacturing Facilities
---
What Kind of Fire Damage Restoration Service Does Your Fire Damage Technicians Provide?
ServiceMaster Restoration By Simons provides Structural Cleaning and Content Cleaning for Chicago & Suburban properties that have been affected by Smoke or Fire Damage. The following is a brief description of those services.
Structural Cleaning Services
Structural Cleaning involves the cleaning of the property itself. This includes soot cleaning and sponging of walls & ceilings, including crown molding and baseboards.
In some cases, using a soft detergent to clean walls & ceilings.
Floors, doors, and windows.
All flat surfaces including countertops and windowsills.
All ventilation and duct systems for HVAC.
Content Cleaning Services
Cleaning of all soft goods including garments, drapes, bedding, carpet & upholstery.
Cleaning of all electronics, appliances
Drying and restoration of documents
Art Restoration
Cleaning of bookshelves, shelving, furnishings, and light fixtures.
Educate Yourself on Fire Damage Restoration and ServiceMaster's Approach 
During a fire, smoke is driven by heat created by flames. No matter where the fire originates, smoke may penetrate throughout a building structure. Smoke also combines with humidity and can form corrosive residues that may cause secondary damage. Long after the fire is put out, the damage can continue, as remaining free-floating smoke settles on horizontal surfaces and contents.
Fire does burn, but the residual smoke may burn as well. This is sometimes called etching, pitting, or chemical burning. Quick response and action are critical. The more time that elapses before the fire damage cleanup, smoke damage cleanup, or soot cleanup begins, the greater the losses.
ServiceMaster Restoration By Simons is a highly reputable, licensed, insured, and endorsed provider of fire restoration and soot cleanup services. In addition to our years of experience, our uniformed Chicago Fire Damage Restoration technicians have completed advanced training in fire mitigation, restoration systems, and corrosion control. We also require continuing education to learn about new techniques and equipment to better serve you in your time of need.
It is our goal to restore your property as quickly and efficiently as possible. Depending on the source, nature, and size of the fire, the cleaning and restoration may require several phases before completion.
While each fire or smoke loss is unique, the information on this web page is general. However, we hope it will help answer your questions and aid you in understanding the processes and procedures for restoring your property after a fire, smoke, or soot damage. We understand that as the property owner, you deserve clear and thorough communication, and we will give our full cooperation to both you and your insurance claims representative.
RESTORE VERSUS REPLACE DECISIONS
We work to restore all property to a pre-loss condition when possible. Some items cannot be restored. Others could cost more to restore than they are actually worth. We will advise you and your insurance claim representative and explain the limits of what we as professional restorers can do.
ONLY CHECKED ITEMS NEED TO BE DONE TO YOUR PROPERTY
The following information is a checklist of services and items that may need to be addressed in order to restore and protect your property, along with a brief explanation.
Our ServiceMaster Restoration By Simons Fire Damage restoration technicians will walk you through this checklist. While not all of the items will apply, this information will help you understand the procedures involved in restoring your property.
We have identified the type of fire problem and the scope of the damage. The assessment includes a thorough visual inspection with photo documentation to determine the extent of the damage.  This enables us to form the most effective plan for returning your property to pre-loss condition as quickly as possible. To ensure proper claims investigation, the area where the fire started must be secured and undisturbed until released for cleaning by your insurance representative.
For fast, professional Fire Damage Restoration, Fire Damage Cleanup, Fire Damage Repair services, or Smoke Odor Removal & Soot Cleaning Services in Chicago and the suburbs, call ServiceMaster Restoration By Simons. As Chicagoland's trusted name in the cleaning & restoration industry for more than 60 years, ServiceMaster By Simons offers guidance and expertise in disaster restoration and specialty cleaning. Call us now at 773-376-1110 or toll-free at 855-9-SIMONS (855-974-6667).
For Fire Damage Restoration, Call ServiceMaster Restoration By Simons immediately at 773-376-1110