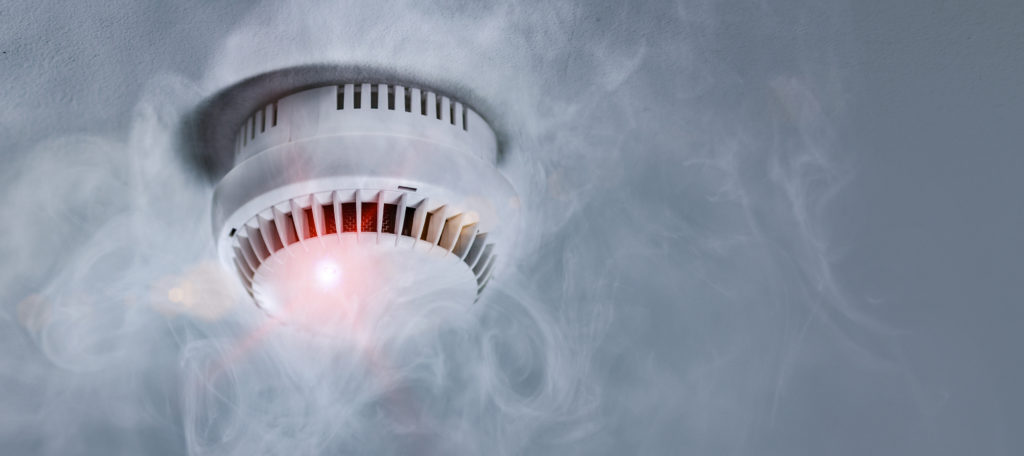 Smoke alarms save lives. When they go off while you're sleeping due to a fire breaking out in your home, they can reduce your chances of dying by fifty percent! But sometimes they'll sound when there is no fire. A good smoke detector can even sense smoke from fires that are hidden, such as electrical ones. So if the alarm goes off in your Chicagoland home, just assume that there's a fire somewhere in your home and take the proper precautions.
But sometimes there really is no fire, yet for some reason, your smoke alarm still sounds. The following are the eight main reasons why false alarms happen:
Burnt Food
This is probably the top reason your smoke alarm activates. It may happen when you're not paying attention to your cooking, or it can happen when you are. It only takes a whiff of food burning on the stove to set it off, something most of us have probably experienced. Even burnt toast or popcorn left for too long in the microwave can send enough smoke particles in the air that your alarm will sense them. To cut down on this happening, don't install a smoke detector in your kitchen, but somewhere nearby, such as a hallway leading there.
Fireplaces
Although smoke from your fireplace should be escaping through the chimney, sometimes they'll send smoke back into your house, setting off the smoke alarm. To keep this from happening in your home, make sure that your chimney is regularly cleaned to ensure there are no obstructions that would deter the smoke from leaving. Also, before starting a fire, be sure the dampers are properly set.
High Humidity
A smoke alarm usually can't tell the difference between smoke particles and water particles. So high humidity within a home can set them off. Even dense water vapor emanating from a hot shower of water boiling on the stove may sound an alarm. So in either case, make sure your home is properly ventilated and/or install a whole-house dehumidifier.
Bugs
If you own a home, you know that small insects get into all kinds of dark crevices. That can include your smoke detector where they can trigger false alarms. So, if you've checked off the other reasons for alarms, open your device and inspect it to see if any bugs have moved in and evict them.
Chemical Fumes
Strong cleaning chemicals that use bleach or ammonia, paint fumes (especially oil-based), and other harsh chemicals can trigger a smoke detector. And if they're strong enough to trigger an alarm, they're likely not good for you to breathe in either. So make sure there's always plenty of ventilation when using these types of products.
Dust and Dirt
Photoelectric smoke alarms may misconstrue dust in or nearby the device as smoke since dust particles are similar to smoke particles as they can reflect light. This is easily fixed by vacuuming out the unit or using an electronic aerosol cleaner to blow out any dust or dirt.
Low Batteries
When your smoke alarm doesn't blare but sits there chirping away like a bird, that is a built-in warning sign that the battery is low. Make sure this doesn't happen to you, and more importantly, that you can count on your alarm by replacing the battery once or twice a year.
Age
Smoke alarm sensors wear out over time so their general lifespan is about 10 years. When they do, they may give off false alarms or worse, not work at all. So replace any old units with new ones immediately.
Smoke and Fire Damage
Sometimes fires spread so quickly that even though a smoke alarm has worked properly and all in the home have evacuated the premises, serious damage can still happen before the fire is extinguished. If this has happened to you, call Chicago's premier fire damage restoration company, ServiceMaster By Simons. Our trained and certified technicians will make the clean-up and restoration process as painless as possible and get your life back to normal quickly. Call 855-9-SIMONS today!