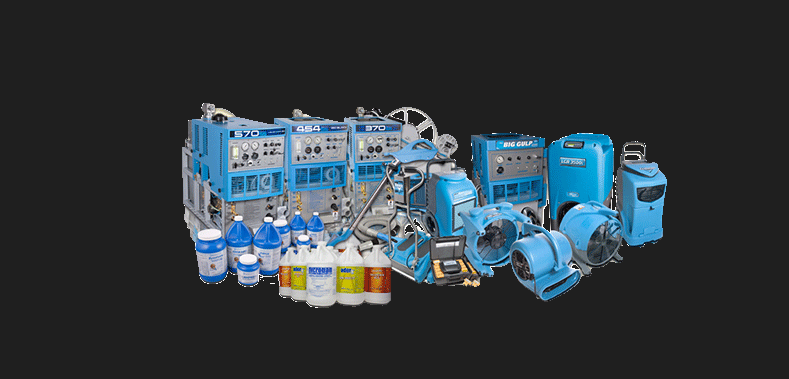 When your Chicagoland property experiences water damage, you're frequently urged to contact a water damage restoration specialist to handle cleaning and repairs. But why? Aren't you able to take care of it yourself? What's so great about what restoration professionals accomplish that's better than what you could do?
The science and resources behind water damage restoration and remediation have advanced considerably since its inception. For example, when the contents of your home or business were damaged, they were usually thrown out, along with water-damaged structural materials. Now, much of it can be saved. Technology is a big reason why. Let's look at a few examples:
Powerful Truck Mounted Vacuums:
These are useful for removing large amounts of water quickly. A typical truck mount vacuum sucks up about 25 gallons of water per minute. And since they're so powerful, they can rapidly eliminate most every bit of water from a soaking carpet.
Desiccant Dehumidifiers:
These are used in specific conditions. Desiccants release dry, warm air (110°F and 5% relative humidity) in high humidity conditions to remove moisture from the atmosphere. This is accomplished by using silica gel to absorb airborne water particles. (A tiny example of that is found in the packages of some products.) Desiccant dehumidifiers are very effective and even operate in below-freezing temperatures.
LGR Dehumidifiers:
These can lower relative humidity to as low as 10% and remove up to 25 gallons of water from the air each day. This is a huge increase from a few years ago when simple dehumidifiers could only reduce relative humidity to 40% and remove only 5 gallons of water a day from the air.
Intra-Wall Drying:
This technology dries the insides of walls without removing and replacing wet drywall. How it works is the baseboards are first removed and small holes are drilled through the drywall in that area. Air is then forced into the cavity behind the wall while powerful fans (air movers) blow air on the outside of the wall, causing wet walls to dry much faster.
Air Movers:
These are very powerful, high CFM fans. These work much more efficiently and faster than a typical box fan. The high movement of air they produce greatly speeds up the evaporation process. This not only dries your property quickly but also helps to ensure no further water damage can occur.
Floor Mat Systems:
These enable professional water restoration contractors to dry hardwood floors fast. Applying the power of a high-pressure blower, these mats vacuum water vapor right through the surface of the floor. At one time, wood floors that had been warped by water were immediately torn up and replaced. These floor mat systems can save hardwood floors in many instances.
The Benefits of Advanced Drying Techniques
Besides the benefits of professional drying equipment that were already mentioned, there are also these:
Mold prevention –
Faster drying times decrease the danger of mold growth, thus helping to prevent health issues, including respiratory infections and allergic reactions. Lower humidity levels don't allow mold to grow.
Lower expenses – 
Many building materials once automatically disposed of now can be restored and not replaced. Reduced drying times also mean lower restoration costs and allow lives and businesses to return to normal more quickly.
As water restoration equipment has advanced, so have the procedures and training undertaken by water damage restoration professionals. Chicago's own ServiceMaster Disaster Restoration By Simons uses the latest equipment and we put our staff through IICRC continuing education (CE) classes. Our certified and experienced team uses the most advanced scientific methods along with sophisticated equipment to get your Chicagoland home or business back to pre-loss condition quickly, professionally, and with personal attention to every detail.
About Us: Co-Authors RESTORE your complete guide to protecting your home as your most valuable asset from water and fire disasters  https://www.amazon.com/dp/1952779529. Recipient of 2022 award for Daily Herald Entrepreneurial Excellence. ServiceMaster Restoration By Simons, is a SB100 Best of Small Business Award Winner 2021, Bronze Stevie® Award in the Female Entrepreneur of the Year category in the 18th annual Stevie Awards for Women in Business, recipient of the 2020 Better Business Bureau's Torch Award for Marketplace Ethics, and recipient of the 2020 Skokie Business of the Year Award, Honorable Mention Category. ServiceMaster Restoration By Simons (MBE/WBE) is a family operated, IICRC & OSHA Certified company serving Chicago, Oak Park, River Forest, and the North Shore. We provide commercial disaster restoration services including Water & Flood Damage Restoration, Fire & Smoke Damage Restoration, Mold Remediation and a wide range of interior specialty cleaning including COVID-19 Cleaning Services, Hoarder & Clutter Cleaning, Post-Construction Cleaning, Carpet & Upholstery Cleaning to residential and commercial customers.