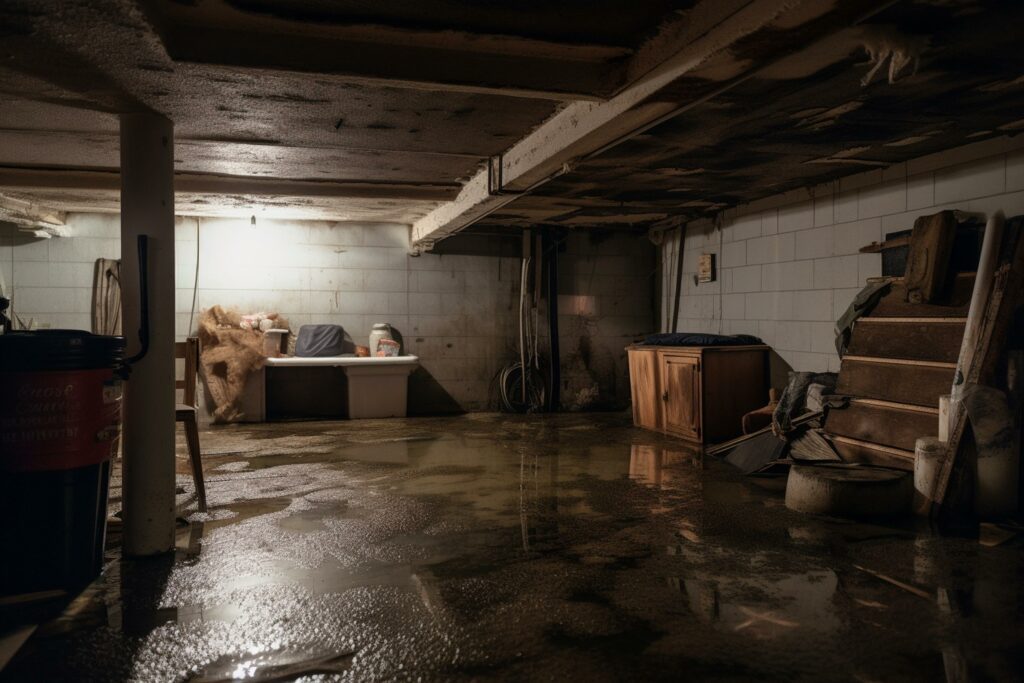 The sewer systems in the Chicago area, as well as in many older cities worldwide, were constructed over a century ago, long before the concept of wastewater treatment existed.
Originally designed to handle sanitary flow and a limited amount of stormwater, these local sewer systems now face the challenge of carrying much larger volumes of water than they were initially designed for. As a result, they often exceed their capacity, leading to backups and overflows within the sewer system.
In a combined sewer system, which is common in the Chicago area, sewage and stormwater aren't separated but drain into the same pipes. These sewers collect water from homes, businesses, and street drains, which then flow into the intercepting sewers operated by the Metropolitan Water Reclamation District (MWRD). The MWRD directs the water to their water reclamation plants, of which there are seven in total, for treatment before it's discharged into the waterways.
When heavy rainfall occurs, it causes stormwater to pour into the sewers faster than it can be carried away. This can burden the system's flow capacity so that the sewers and water reclamation plants can become overwhelmed. As a result, the surrounding community sewers may continue to drain or overflow directly into waterways. Consequently, a portion of the combined sewage fails to reach the necessary tunnels, reservoirs, or waterways quickly enough and ends up backing up into streets and basements that lack proper protection.
During periods of heavy rain, it's advised to be mindful of water usage. The MWRD encourages the public to minimize water consumption before and during storm events to reduce the amount of water entering the sewer system. Efforts are being made by the MWRD and your local municipality to prevent issues with the sewer systems. Regular inspections, maintenance, and cleaning of the sewers are carried out to ensure their proper functioning.
What You Can Do to Prevent Sewer Backups
Hire a qualified and experienced plumber who offers a work guarantee to inspect your basement. This professional will ensure that your home is protected against sewer backups. Additionally, they can install a check valve or overhead sewer, both of which are valuable home improvements that  prevent sewer backups when properly installed.
Disconnect your home's downspouts from the sewer system. Instead, redirect them to drain onto porous surfaces that easily absorb water. Make sure any disconnected downspouts don't aim water toward your or your neighbor's foundation. Instead, channel the water flow to a rain barrel or a rain garden area. It's also beneficial to encourage your neighbors to adopt the same practice since they probably share the same local sewer system.
Consider replacing your driveway and other paved areas on your property with permeable surfaces which can absorb stormwater, reducing the burden on the sewer system.
Regularly inspect your lateral connection (the point where the sewer line from homes and businesses connects to the city's main sewer line) to identify any blockages or damages that could lead to basement backups.
By following these preventive measures, you can significantly reduce the risk of sewer backups and protect your home from potential water damage.
Don't Try to Clean Up Sewage Yourself
If you experience a sewer backup, by no means should you attempt to clean it up yourself. Sewage is a breeding ground for nearly all kinds of bacteria, viruses, and microorganisms that can make you seriously ill. Contact ServiceMaster Restoration By Simons without delay. As an industry leader in Chicago, we specialize in sewage backup cleaning and restoration for both commercial and residential properties. ServiceMaster By Simons is an IICRC Certified Master Water Restorer. To get immediate assistance, call 773-376-1110 or toll-free at 855-9-SIMONS (855-974-6667). Or click here to contact us.
Choose a Trustworthy Company
ServiceMaster by Simons is a reputable disaster restoration company you can rely on. We've been in business for many years and take great pride in serving the expansive Chicago metropolitan area and its surrounding suburbs. Our company stands as the preferred choice in Chicagoland for both commercial and residential disaster restoration services. Our expertise encompasses Fire Damage Restoration, Water Damage Restoration, Mold Remediation, and Smoke Odor Removal. With a team of highly skilled professionals who are certified by the IICRC, we're equipped to handle insurance claims of any size. Call 773-376-1110 or contact us online.