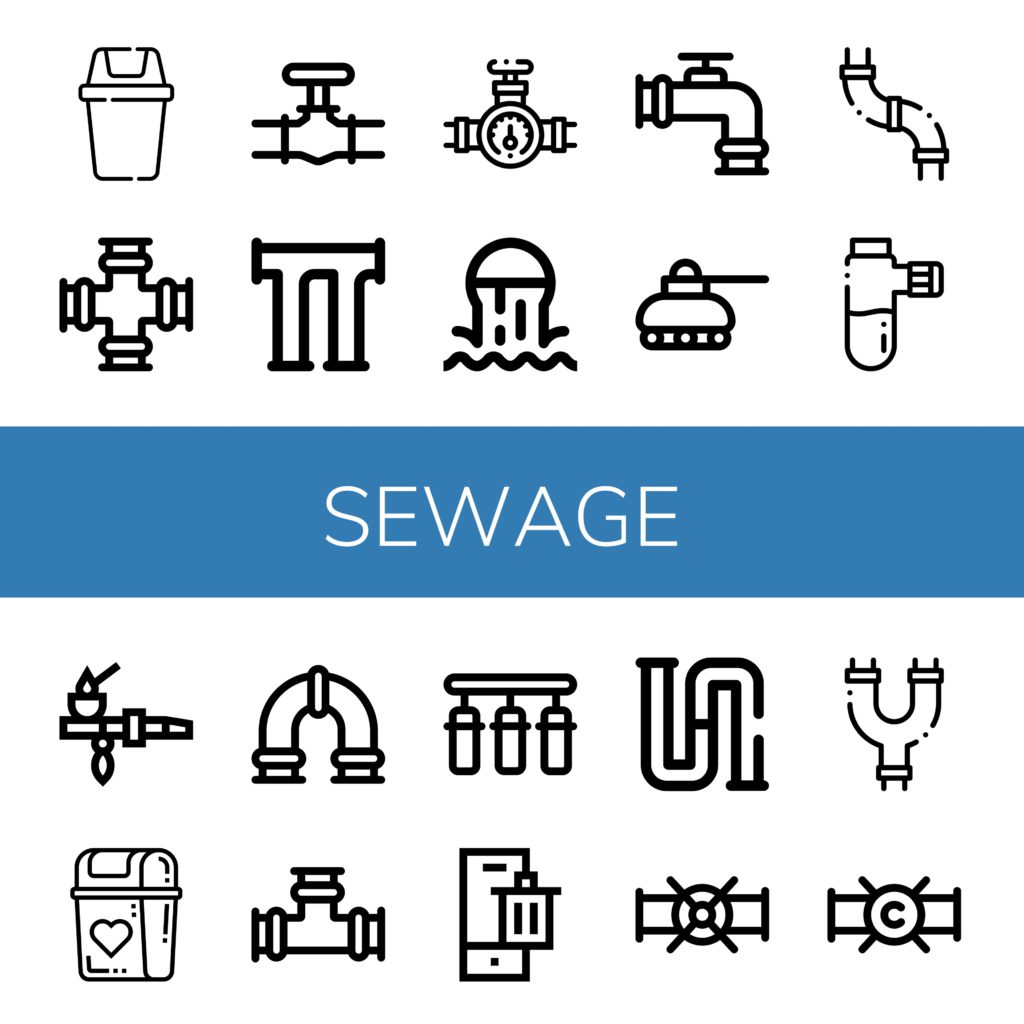 Whether you've smelled it as you've drove by a spill or you've had it backed up in your Chicagoland home or business, the nauseating odor of raw sewage is difficult to forget. Sadly, the terrible odor isn't the worst of it.
What is raw sewage?
Raw sewage is waste that has not been cleaned and treated and originates from residential, institutional, or business buildings. It isn't simply liquid; it may also contain toilet paper, feminine hygiene products, and additional human wastes. It's also called black water, which is swarming with deadly bacteria and viruses that can turn previously clean and safe indoor living areas into contaminated danger zones.
What are the health risks?
Raw sewage is a mixture of foul material. It's the perfect breeding ground for nearly all kinds of bacteria, viruses and microorganisms. Raw sewage consists of an almost endless list of toxic pathogens and contact with them can cause you to be violently ill or perhaps kill you.
How do professionals protect themselves?
It's vital that raw sewage is kept from touching your skin, especially where there are cuts, sores and any mucus membrane related to the eyes, ears and nose. That's why disaster restoration professionals like ServiceMaster Restoration By Simons cover up entirely in PPE (personal protective equipment) which comprises of full body suits, full face respirators, gloves, rubber boots, etc. They additionally keep a complete stock of respirator and sanitizer wipes, as well as access to an eye wash station and a change of clothes.
What can I do to protect my family?
Keep animals, kids, and the elderly away from the area that's been contaminated as they're typically more vulnerable to germs and bacteria. Carefully wash all items touched by sewage immediately. Though it's not always possible to avoid raw sewage backups, you can decrease the odds of one happening by having your drain lines examined at least twice annually. Also, make sure you repair slow drains immediately, don't pour grease down drains and have your pipes flushed frequently.
Can sewage damaged contents be saved?
If some contents of your Chicagoland home or business were soiled by sewage, your first thought might be to quickly dispose of them. But though they may have been saturated in the worst sludge imaginable, many can be meticulously cleaned and sanitized so that you can securely use them again. But there are exceptions:
Absorbent materials or items that soaked up any sewage water are non-salvageable and must be discarded. These include carpeting and padding, mattresses, upholstered furniture, curtains, books, etc. Clothes, towels, and linens can generally be safely laundered and disinfected.
Porous structural objects such as saturated drywall, baseboard trim, paneling, insulation, and comparable materials that have absorbed wastewater cannot be disinfected and also have to be removed. If black water has seeped below the flooring, the flooring material might also need removal.
If you have questions about whether some of the contents in your home or business are salvageable or not, contact ServiceMaster By Simons immediately for your health and peace of mind.
As dangerous as they are, it's important that you not attempt to clean up sewage spills yourself. ServiceMaster Restoration By Simons has the experience, equipment and disinfectants needed to safely clean them up, protecting you, your family or your employees from becoming deathly ill.
About Us: ServiceMaster Restoration By Simons, is a 2020 recipient of the Better Business Bureau's Torch Award for Marketplace Ethics, and recipient of the 2020 Skokie Business of the Year Award, Honorable Mention Category. ServiceMaster Restoration By Simons (MBE/WBE) is a family operated, IICRC & OSHA Certified company serving Chicago, Oak Park, River Forest, and the North Shore. We provide commercial disaster restoration services including Water & Flood Damage Restoration, Fire & Smoke Damage Restoration, Mold Remediation and a wide range of interior specialty cleaning including COVID-19 Cleaning Services, Hoarder & Clutter Cleaning, Post-Construction Cleaning, Carpet & Upholstery Cleaning to residential and commercial customers. For more information, call 773-839-5542 or visit www.servicemasterbysimons.com or info@servicemaster-rbs.com