Spring Cleaning Tips for After a Hoarding Situation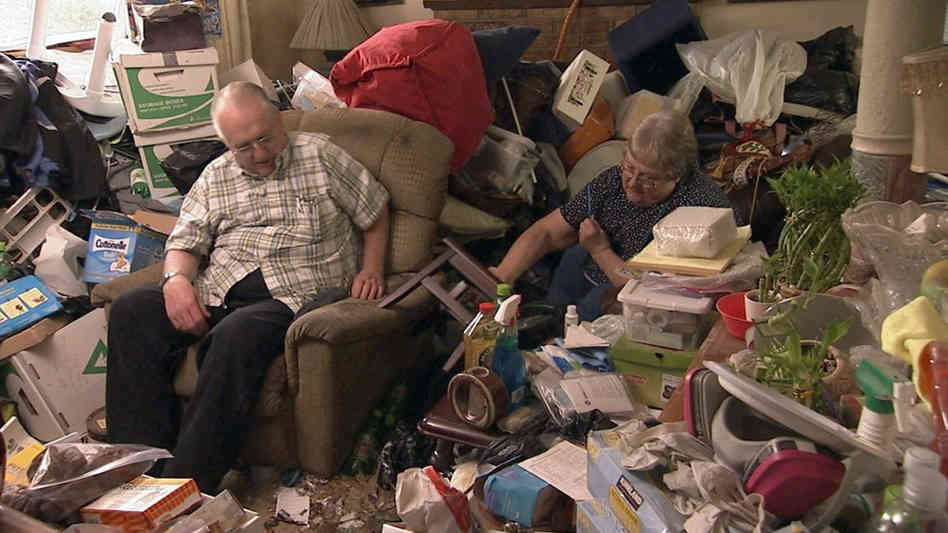 The weather is getting warmer and people are undoubtedly starting to think about Spring cleaning.  Here at ServiceMaster Restoration by Simons, Spring brings a variety of different clean up requests.  After all, you're shedding your clothing layers, so why not shed some of your excess junk?
One of our specialty services is hoarder cleaning, which can be a tricky task to tackle – emotionally and physically.  Identifying a hoarding situation for yourself or a loved one is a challenging step, and it can often feel daunting or impossible to face the situation head on and begin the clean up process.  Taking the first step, though, is half the battle, and with the proper cleaning process (and maybe a little bit of professional help), it's all downhill from there.
We know that cleaning the home of a hoarder is one of the most time consuming and challenging jobs a person can take on.  Not only are there often a lot of items to clean up and go through, there can also be hidden dangers involved.  For example, many hoarder houses or dwellings are infested with rats, mice, roaches and other animals.  Furthermore, hoarding situations lend themselves to bacteria buildup, and sometimes there are even mold hazards.  If you are tackling the clean up process after a hoarding situation, follow these tips to keep yourself safe and make clean up as efficient as possible.
Make sure you are prepared with the right supplies
It's not a bad idea to invest in some quality gloves and face masks.  Hoarder clean up can expose you to biohazards like Staph, E.coli and Hantavirus.  It's hard to be sure what bacteria you are at risk of coming in contact with, so being prepared is of paramount importance as you get ready to tackle the clean up process.  Make protecting yourself with personal protective equipment your highest priority.
Start the sorting process with three categories
Break down the cleaning process, and start with simply sorting the items that have been hoarded.  We recommend one category for items to keep, another category for items to donate, and a final category for items to throw out.  This three-category system will help declutter the cleaning process and make things less confusing, especially if there's a massive collection of items to go through. If you are unsure about an item, as a general rule, it should probably go in the "throw out" pile.  In addition, items that have not been used in a year or more, or items that are broken should also be thrown out.
Acknowledge that all the items are important
If you are cleaning up after a hoarder who you are in contact with, try to maintain through all of your interactions with them that the items are important – even those you are throwing in the trash.  The last thing you want to do is discount their perceptions of attachment to their possessions.  Acknowledging that they are important items does not negate the fact that there are too many items and some must be thrown out. Try not to get impatient or refer to their items as "stuff."
Hire professional help when necessary
The professionals at ServiceMaster Restoration by Simons understand hoarding as a psychological ailment, and we know there can be intense emotional pain that comes with the clean up process.  For clients who feel attached to their possessions, parting with those significant items is often difficult.  And if there is a large accumulation of items, the job can be even more overwhelming and even dangerous.  Knowing when to call in professional help can keep you and your loved ones safe.  It can also help you avoid damaging your relationship with the hoarder, as well as save you time, energy and stress. We can work with you, your family members and other loved ones to clean out homes, apartments and other dwellings following a hoarding situation and will do so with the greatest sensitivity, respect, compassion and patience.
Please don't hesitate to call us at 773-376-1110 if you'd like more information about our hoarder cleanup services.  We offer full removal of all "tagged" items; hauling of appliances, furniture and other heavy items; clean up of dwelling, including all bathrooms and kitchens; repair, and reconstruction and paint packages.  We can also arrange to have appliances, furniture and other items donated to your favorite charity or thrift shop.  Our number one goal is restoring your peace of mind.
ServiceMaster Restoration By Simons is a women-owned and family run company serving Chicago, Oak Park, River Forest, and the North Shore. The business provides disaster restoration services for damages caused by water, fire, flooding, mold remediation, and a wide range of interior specialty cleaning (hoarder/clutter, post construction, carpet & upholstery) to residential and commercial customers residing in Chicago, Oak Park, River Forest and the North Shore. For more information, give us a call at 773-376-1110 or visit servicemasterbysimons.com.