September is National Emergency Preparedness Month: What Small Business Owners Need to Know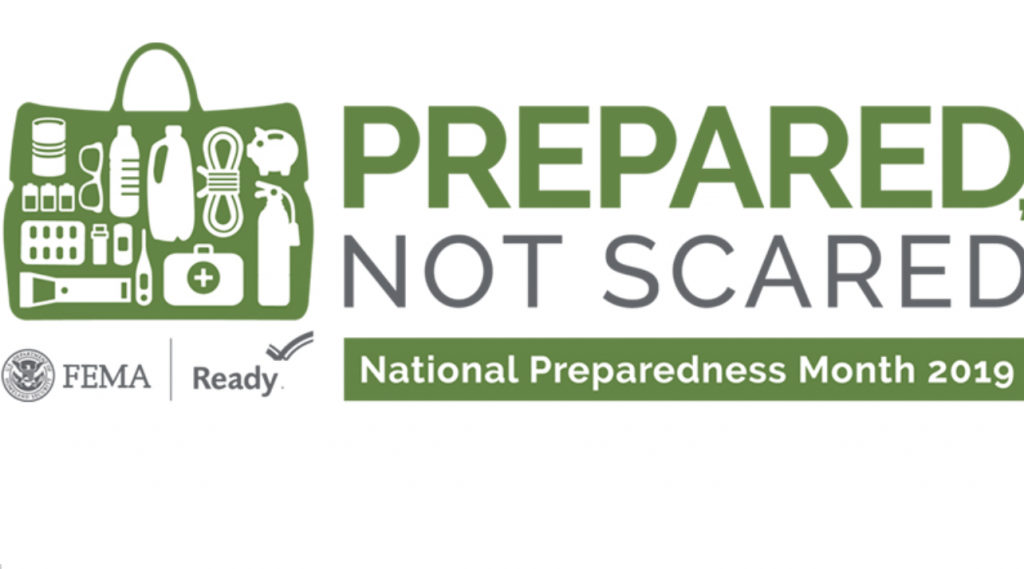 If you didn't already know, September is National Emergency Preparedness Month. You might be wondering: As a small business owner, what does this month mean to YOU? Basically, it means it's time to get serious about your emergency preparedness plan. 
Recognized each September by the government, National Emergency Preparedness month is meant to encourage families, businesses and communities to set aside time for emergency preparedness. A little bit of preparation can go a long way in keeping an emergency from turning into a tragedy. At ServiceMaster Restoration by Simons, we understand how hard you work to keep your business up and running — and we'd hate to see anyone's hard work be wiped out by a disaster in one fell swoop. That's why we recommend that small business owners take this month to revisit their emergency preparedness plan, from supplies to recovery. 
Ask yourself: If a natural or manmade disaster were to strike today, would your business be ready? If the answer is anything other than a yes, your emergency preparedness needs a makeover. Here are some easy steps you can take to increase your, your business's and your employees' emergency readiness: 
Assess your risk
The first step in being prepared for natural and manmade disasters is to determine where your business's risk lies. Determine which disasters you are currently most and least prone to based on geographic location and preparedness measures already taken. Some major threats that businesses face  include: 
Natural hazards: Earthquakes, flooding, heavy rains, hurricanes, tornadoes and fires

Human hazards: Acts of violence, shootings, accidents and technological infiltration

Health hazards: Widespread illnesses and biological warfare

Technology hazards: Power outages, hacking and equipment failure
For more information about which natural hazards affect businesses based on geographic location, check out this article which includes risk maps. 
When assessing your risk for hazards, it's a good idea to perform a safety audit that highlights any areas of your office that could present a safety issue during a crisis. For example, you should take note of any hazardous material on premises and ensure its storage adheres to government requirements. Additionally, think about any hazards that could pose an obstruction to the evacuation process in the event of an emergency. Is there large equipment or wires near the door? Or, is there any heavy equipment/products being stored on high shelves that could fall and cause injury if an earthquake strikes? These are the kinds of things you should be looking for, assessing the risk for and then mitigating through different storage measures and the establishment of clear evacuation routes. 
Create a workplace emergency strategy that includes a crisis communications plan 
No matter how much prevention and preparation you do, nature and humans do have minds of their own. Emergencies and threats to human life will probably happen at some point, even if you've escaped it in your work life thus far. And when they do, you need to make sure you have an emergency response strategy in place to keep your employees and business as safe as possible. 
A good workplace emergency strategy will first prioritize the preservation of human life, and then focus on stabilizing after the incident. In your strategy, make sure you address: 
Evacuation routes if applicable to the incident

How you will keep employees safe during and after a crisis

Meeting places after the incident for your employees (local shelters are good for this)

Crisis response protocol based on type of crisis: Evacuation, sheltering, shelter-in-place, lockdown

Safe spaces within the office for disasters that don't require or make impossible evacuation

Incident stabilization protocol based on type of crisis, for example: Calling 9-1-1, firefighting, administering medical treatment, rescue measures, containing a spill of hazardous chemicals or handling a threat or act of violence (remember that even if your main plan is always to call 9-1-1 for help, you'll likely need to mitigate safety threats and/or the loss of human life until help arrives)

Roles and responsibilities for employees, managers, building management and building owners during and following a natural or manmade disaster

Any regulations your facility or local government has pertaining to emergency preparation

Training plans for employee safety

Local law enforcement, fire department and hospital contacts 

Any hazardous material or safety concerns that already exist and might be made more complicated by a natural or manmade disaster

A

crisis communications plan

to keep employees informed during and after a disaster occurs
Train your employees in emergency preparedness and workplace safety
Even the best workplace safety strategies mean nothing without proper employee training. Make sure you communicate your strategy and communications plan to employees, and hold regular safety trainings, crisis-specific drills and emergency preparedness forums to give employees a space to ask questions and obtain the relevant information, precisely when they need it. 
Keep emergency supplies on hand 
As an employer, you are responsible for keeping your employees safe in the event of an emergency. Make sure you have enough emergency supplies (think: flashlights, heat blankets, radios, portable toilets, food, water, cutting surfaces, bedding materials, first-aid materials, bleed-stopping kits and whistles) to last each employee at least three days. It's not a bad idea to invest in a business emergency kit so that you don't have to spend a ton of time assembling all of your individually-bought supplies into your own. 
Get insured 
Keep your business, your employees and yourself covered by making sure you have adequate insurance for the natural and manmade disasters that you are most prone to. You don't want to get caught in a financial bind trying to rebuild your facility or cover an employee injury that was caused by a safety hazard during a disaster. An important part of any business continuity plan (see below), insurance will also help you recover losses from days the business was closed. 
Develop a business continuity plan
Safety crises, natural disasters and manmade hazards can wipe out a business pretty easily without an established business continuity plan. A business continuity plan involves but is definitely not limited to purchasing business natural disaster insurance. It also establishes a way to keep data backed up in case papers are destroyed or a hard drive is ruined or hacked, as well as a revenue building plan to help get back financial losses. Without a business continuity plan, FEMA reports that up to 40% of small businesses close after disasters. Don't be another statistic! Be prepared to help your business stand back up on its feet if the unthinkable occurs. 
Stay up-to-date on local and national emergency news 
Make sure you listen to your local and national officials to stay up-to-date on emergency news and happenings. One of the best ways to do this aside from following the news is to receive official government alerts. You can follow government alerts through various channels. Check out these resources to stay as up-to-date as possible. 
For more government resources about what to do to increase your business's emergency preparedness, click here. As always, ServiceMaster Restoration by Simons professionals are here to help you live a life more prepared, as well as deal with the aftermath if the unthinkable does happen. Give us a call or click with any preparation questions or damage restoration inquiries. We are standing by today to help you!  
ServiceMaster Restoration By Simons is a MBE/WBE certified firm and family-run company serving Chicago, Oak Park, River Forest, and the North Shore.  ServiceMaster Restoration By Simons provides disaster restoration services including Water & Flood Damage Restoration, Fire & Smoke Damage Restoration, Mold Remediation and a wide range of interior specialty cleaning including Hoarder & Clutter Cleaning, Post-Construction Cleaning,Carpet Cleaning and Upholstery Cleaning to residential and commercial customers residing in Chicago, Oak Park-River Forest and the North Shore.  For more information, give us a call at 773-376-1110 or visit servicemasterbysimons.com.