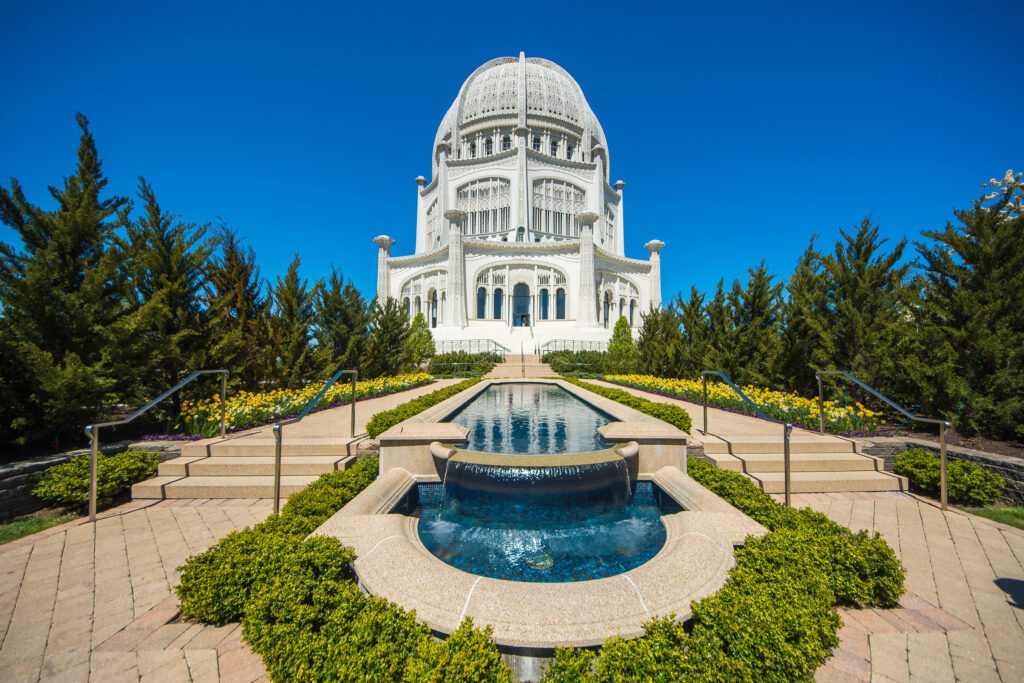 Are you a Chicagoan who attends a place of worship every week? If so, the atmosphere there may give you a sense of safety and security. Emergency preparedness isn't something that may come to mind while you're there because you may consider your church, synagogue, mosque, or another place of worship as a sanctuary where nothing could go wrong.
But what about severe weather, floods, or fires? It's impossible to predict when or if such an event will happen to the building you meet in. But if they do, are all your fellow worshippers prepared and know what to do? The following are tips on how to create an emergency preparedness plan for your place of worship.
What Is an Emergency Action Plan?
An emergency action plan answers the questions about what to do in an emergency. Being specific in this plan helps ensure everyone understands what to do and their role. It will include:
A chosen meeting place near the building, but far enough from it to be safe.
A list of phone numbers to the police, fire department, gas, and electric companies, and a trusted disaster restoration company.
A list of people who will take the lead in regrouping the congregation and will be responsible for hiring companies needed for clean up, and repair your place of worship.
How to Write an Emergency Response Plan
The good news is that an emergency plan for your Chicago area place of worship doesn't have to be complicated. Just follow these steps:
Download an emergency action plan template.

At the U.S. Department of Homeland Security site, Ready.gov, you'll find a downloadable template and many tips on what to do in an emergency.

Conduct regular risk assessments.

Walk around your place of worship with your designated leadership team and instruct them on what to look out for. This could include blocked emergency escape routes, windows or doors that won't open, and fallen debris. Regular clean-up and maintenance will help ensure everyone's safety.

Be aware of local problems and natural disasters.

For instance, if your building is in an area with frequent power outages, invest in a generator. If it's located in tornado alley (Illinois ranks fifth in the nation for the most tornadoes per 10,000 square miles), be sure your place of worship has a tornado shelter, whether underground or in the middle of the building that's large enough for the entire congregation and stock it with food and water. FEMA also recommends planning for unexpected events.

Write your emergency response plan.

Your plan should include information such as where people will shelter in place and evacuation routes. Once completed, make multiple copies of your plan, placing them in easily accessible locations. It's a good idea to also send a copy to each member of your congregation.

Practice your emergency plan.

Since the first instinct many have in an emergency is to panic, conduct emergency drills a few times a year with those who have important roles to ensure everyone is aware of exactly what they should be doing. This will help them to be calm and act quickly should a disaster hit.
Include ServiceMaster in Your Emergency Preparedness
Whatever the emergency, Chicago's ServiceMaster By Simons is available 24/7. If your place of worship has experienced water damage, fire damage, or severe storm damage, we will assess the situation, mitigate the damage, and create a plan to restore your property to pre-loss condition and as quickly as possible. Our experts are standing by to serve you and give your congregation peace of mind once again.
About Us: Co-Authors RESTORE your complete guide to protecting your home as your most valuable asset from water and fire disasters  https://www.amazon.com/dp/1952779529. Recipient of 2022 award for Daily Herald Entrepreneurial Excellence. ServiceMaster Restoration By Simons, is an SB100 Best of Small Business Award Winner 2021, Bronze Stevie® Award in the Female Entrepreneur of the Year category in the 18th annual Stevie Awards for Women in Business, recipient of the 2020 Better Business Bureau's Torch Award for Marketplace Ethics, and recipient of the 2020 Skokie Business of the Year Award, Honorable Mention Category. ServiceMaster Restoration By Simons (MBE/WBE) is a family-operated, IICRC & OSHA Certified company serving Chicago, Oak Park, River Forest, and the North Shore. We provide commercial disaster restoration services including Water & Flood Damage Restoration, Fire & Smoke Damage Restoration, Mold Remediation, and a wide range of interior specialty cleaning including COVID-19 Cleaning Services, Hoarder & Clutter Cleaning, Post-Construction Cleaning, Carpet & Upholstery Cleaning to residential and commercial customers.