Commercial Water Damage: What Do I Do If My Business Has a Sewer Back Up?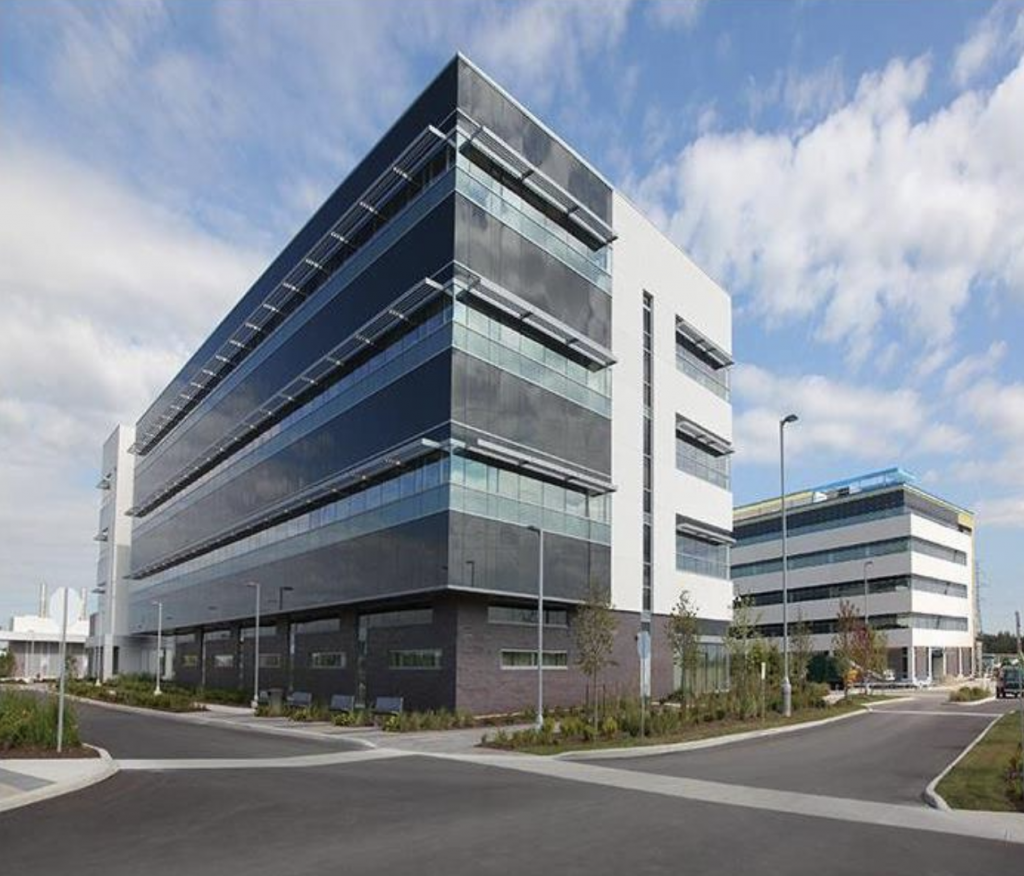 Help! I've had a sewer backup!
As the weather finally starts to warm up, the last thing you want to deal with is a sewer backup in your business. The unexpected event can cause a significant amount of stress on your company and ruin your business if not properly cared for — plus dealing with it prevents you from attending to your clients! If you ever experience a sewer backup, contact the professionals at ServiceMaster Restoration By Simons for quick and stress-free service. Not sure if you're dealing with a sewer backup? Read below for more information. 
What is a "sewer backup"?
Sewer backups occur during periods of heavy rainfall and your city's sewer system can no longer handle the excess water, causing it to overflow into your business. This water emerges from your plumbing and can wreak havoc on your property, especially on lower floors. It also usually smells really bad. The most serious backups happen on the main sewer line, which is the single common pipe that all of your drains eventually lead to. It is also the pipe that delivers that wastewater to the main municipal sewer line or a private septic tank. If your clog or blockage is on the main sewer line, it's not safe to run any water in your building or flush your toilets when sewer backups occur because there's nowhere for that waste to escape to. Often, the first signs of a blockage in a sewer line are drains that will not work properly and gurgling toilets. This can even sometimes sound like your toilet is percolating. 
Human activity can also cause a clog or backup on a single drain line. This typically happens when people rinse large food scraps and grease down a sink, or when something out of the norm is flushed down the toilet. These backups or clogs can sometimes be resolved with a smaller tool like a toilet auger or drain snake. Basic, low-cost versions of these tools are available at local improvement stores if you are a DIY person. 
Does my insurance cover water damage caused by sewer overflows or water pressure from below ground?
Most business insurance policies do not cover sewer backups unless specific sewer backup coverage is added to the policy. Sewer backup coverage is available from most insurers for a nominal cost. You can find out from your insurance agent or spend some time reviewing your insurance policy.
What Are the Causes of Sewer Backups?
Blockages due to Tree Roots

: Shrubs and trees seeking moisture can make their way into sewer line cracks, causing extensive damage. This process may start out slowly, but as the tree or shrub continues to grow, so does the root. Tree roots can enter the service pipe at joints and cause blockages. Roots from different types of trees act differently, with some having the potential to travel long distances. If you suspect that city trees are responsible for sewer line damage, your plumber can contact the city and samples of the roots will be used to help identify the trees and who is responsible for cleanup. Sometimes, a blockage is the result of a combination of city and private trees. In this case, the costs are split between the city and the property owner.

Sanitary Main

: A blockage can occur in a city sanitary main. If the blockage is not detected in time, sewage from the main can back up into homes and businesses through floor drains. Usually, this happens slowly, giving the owner time to call a licensed plumber to assess the damage. If water is entering your property at a rapid rate, call the city public works office and report the problem immediately so a city operator can investigate the situation.

Water in a Basement

: Most basement flooding is not related to the sanitary sewer system. In many cases, soil settles adjacent to the building and, if not removed, leads to rainwater flowing towards the building and down the outside of the foundation wall. This is particularly true in older buildings where cracks may have developed in the foundation or floor slab, allowing water to enter the basement. The cement floor and basement walls of these structures may have deteriorated to the point that they are no longer waterproof. Thus, water can show up in a basement which has never had a water problem previously. This frequently happens when the ground is saturated after repeated or heavy rainstorms. Drainage can be improved by making sure that water is directed away from a building. Business owners can also prevent flooding by water-sealing their basements.
Ways to Prevent Sewer Backups 
Dispose of grease properly in shared office spaces: Cooking oil should be poured into a heat-resistant container and disposed of only after it cools off. Do not dispose of it in your sink drain. Washing grease down the drain with hot water can cause significant problems. As the grease cools off, it will solidify either in the drain, the property owner's line or in the main sewer, causing the line to constrict and eventually clog.

Dispose of paper products properly: Paper towels, disposable and cloth diapers, and feminine products can cause many problems in a property owner's lateral as well as in the city main because they do not deteriorate quickly as bathroom tissue does.

Replace your line with a new plastic pipe: One way to prevent tree roots from entering your line is to replace your line and tap with new plastic pipe. If you still have problems with tree roots growing in your lateral, you may have to have roots cut periodically.

Illegal plumbing connections: Do not connect French drains, sump pumps, and other flood control systems to your sanitary sewer. It is illegal, and debris and silt will clog your line. Consult a plumber to correct any illegal connections.

Install a backwater prevention valve: A backwater valve is a fixture installed into a sewer line or drain line in the basement of your property to prevent sewer backflows. A properly installed and maintained backwater valve allows sewage to go out but prevents it from coming back in. Property owners are responsible for the installation and maintenance of backwater valves. The cost to install one depends on the type of plumbing in your home or business and the difficulty of installation. Check with a qualified plumber.
What to do if you experience a sewer backup: 
A sewer backup can lead to serious illness, destruction of your valuables, damage to your business, and can even result in electrical malfunctions. Immediate cleanup of the affected property can help minimize the inconvenience resulting from a backup and can prevent mold and further damage. In the event of sewer backup, promptly arrange for water damage restoration cleanup of your property by a qualified IICRC firm such as ServiceMaster Restoration By Simons. 
Why Choose ServiceMaster Restoration By Simons?
As an IICRC Certified Firm, ServiceMaster By Simons follows IICRC S500 Standards for professional water damage restoration. Our IICRC certified technicians will assess the water damage on site and determine the best course of action to restore the damaged property. This is especially helpful given that clean water damage from a burst water supply line pipe on your property is considerably different than water damage from a sewer backup. 
The different water damage restoration services we perform include:
What is our water damage restoration process for a sewage back-up?
Upon ServiceMaster Restoration By Simons' arrival to your property, our trained IICRC Certified project manager will begin the assessment of damage and plan for the mitigation of the sewage backup on the property.
Some of the sewage back-up assessments we perform include:
Determining the location of the sewer backup

Determining the water's path through the property using thermal imaging equipment

Determining areas in the property affected by the sewer back-up, including ceilings, walls, flooring, fixtures, mechanical damage, furniture, drapes, and personal content

Determining the plan of attack. Upon review of the property, we will figure out how to remediate the sewer backup, dry your property and what equipment we'll use to do it
D.I.Y. – Can I handle cleaning up the sewer back-up myself?
It is not advised to clean sewage backups yourself. Water contaminated with sewage usually contains a variety of bacteria, viruses, and germs that are harmful to your health. You can experience vomiting, diarrhea, skin rashes, or even contract Hepatitis A if you consume contaminated water or food. You can also get sick if you use items that have been in contact with the sewage without disinfecting them properly first (the viruses are not transmitted through the air. Instead, the contaminated pieces can easily get in touch with consumables, kitchen utensils, medicines, toiletries, etc.). Keep in mind that touching such articles with bare hands can cause skin irritation or infection, especially if you have cuts or sores. Professional restoration companies such as ServiceMaster Restoration By Simons have IICRC trained technicians, appropriate equipment, and the experience necessary for a quick and efficient intervention. A professional restoration company can immediately come up with the most appropriate, safe, and least expensive solution, especially if you want your business up and running as quickly as possible. It's not worth risking the health of your employees or your clients by dealing with this on your own! 
What are the 3 basic categories of water found in water damages?
Category 1: Known as "clean water," this type of water originates from a sanitary source and poses no substantial risk from dermal exposure, ingestion, or inhalation. However, it may not always remain clean after it comes into contact with other surfaces or materials. Some examples of "clean water" are broken water supply lines, tub or sink overflows or appliance malfunctions that involves water supply lines.
Category 2: Known as "grey water," this type of water contains significant contamination and has the potential to cause discomfort or sickness if contacted or consumed by humans. It may contain potentially unsafe levels of microorganisms or nutrients for microorganisms, as well as other organic or inorganic matter (chemical or biological). Examples of this category of water include toilet bowls filled with urine (but not feces), sump pump failures, seepage due to hydrostatic failure, and water discharge from dishwashers or washing machines.
Category 3: Known as "black water," this water is grossly contaminated and may contain pathogenic, toxigenic or other harmful agents. Such water sources may carry silt, organic matter, pesticides, heavy metals, regulated materials, or toxic organic substances. A sewage backup will typically include category 3 water. Other examples of this type of are toilet bowl water (with feces), sewer back-up, seawater, rising water from rivers or streams, ground surface water or standing water.
What kind of equipment will we use?
ServiceMaster Restoration By Simons uses state-of-the-art equipment and technology to get your property sanitized and dry. This advanced technology is necessary to efficiently remove the sewage to efficiently complete the drying and restoration process. 
Some of the equipment used for sewage back-ups include:
Dehumidifiers

Air Movers

Negative Air Fans

Thermal Imaging Cameras

Moisture Meters

Wood Floor Drying Systems

Desiccants

Anti-Microbial Solutions

Truck-mounted Water Extraction Units

Portable Water Extraction Units
How much does a sewer back-up clean-up cost?
The average cost of drying out your property, performing restoration services from a "clean" water leak (not grey or black water) can average around $2,700. The average cost of drying out your business from black water damage will cost around $4,000 and up. Reconstructing damage done to areas like drywall, baseboards, paneling, carpeting, and padding can be anywhere from $5,000 and up depending upon how large the affected area from the water damage is. 
Will ServiceMaster Restoration By Simons guide me through the insurance process?
As a QRV or Quality Restoration Vendor, ServiceMaster Restoration By Simons is part of the elite group of national ServiceMaster franchises chosen to take part in the national contract agreements with most major insurance companies. Check to find out if you have sewer back-up coverage added on to your insurance policy. We prescribe to the strict guidelines and to the required estimating software administered by these insurance companies and provide a direct pipeline to your insurance company. It also means that you don't have to be the middle person in the process. We work and communicate directly with your insurance provider to ensure your property is properly restored after water damage, bringing your home or property back to its pre-loss conditions.