Chicago Spring Cleaning Tips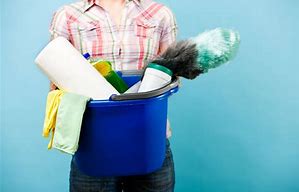 Chicago's winter season is on the decline and, with the arrival of St. Patrick's Day, spring is almost officially here! With the start of spring showers upon us and preparations for the holiday festivities taking place throughout the city, ServiceMaster Restoration By Simons understands your household's cleaning and restoration needs.
The first thing Chicagoland homeowners need to be aware of is that spring showers inevitably mark the beginning of area flooding and mold outbreaks in vulnerable homes.
Rescue teams this year have reported seeing the worst floods in 45 years hit the midwest. For many Chicagoland residents, flooding is a homeowner's worst nightmare, forcing families to evacuate from their homes and causing thousands of dollars of damage to families' precious homes and valuables.
Fortunately for local residents, ServiceMaster Restoration By Simons, a Woman-Run and Family-Owned Chicago institution, has been serving the Water & Flood Damage Restoration needs of homes and businesses in Chicago, Oak Park-River Forest and Chicago's North Shore for a combined 30 year span. Industry certified b the IICRC, the RIA and the CRI, our staff are friendly and thoroughly trained to restore your home to its original condition as quickly and painlessly as possible.
While some homeowners might try to deal with the damage themselves, what they don't know is that different kinds of water damage require different kinds of treatment procedures. Upon our arrival to your property, our professionally trained project manager and team will begin to assess your damage and come up with a specialized treatment plan to mitigate the damage to your home specifically.
Another concern homeowners' in the Chicagoland area might have in relation to flooding is mold damage. Fortunately, your family here at ServiceMaster Restoration By Simons has extensive experience in mold cleanup.
Here are some simply tips to prevent mold growth in the first place:
• Install humidity monitors on each level of your home. This will help maintain a humidity level of less than 60 percent relative humidity level.
• Check any exposed pipes in your home. Look for any moisture, as that can be an indicator of potential leaks and, eventually, mold outbreaks. Even if the leak seems insignificant, make sure to call on us to help you fix it as soon as possible.
• Similarly, check and clean your refrigerator drip pan and seals. Make sure no moisture is trapped under the pan and steal.
• When cooking, use the vent above your stove to remove any extra moisture in the immediate area.
• Consider installing a dehumidifier in your basement if you own one. This will help keep your property's humidity level at the appropriate level.
• Clean under all of your doormats regularly. It is easy for moisture to buildup and cause permanent mold damage to your hardwood floors and carpeting.
If you do happen to find mold in your home, do not remove the mold by yourself. While doing so may seem like an easy and quick fix, over the counter products are only a quick fix for small areas and won't stand a chance against any larger mold colonies in your home or on your property.
Remember, even after you've wiped off the affected surface, hidden mold may still exist. When you disturb the affected area in this way, the mold only relocates to a different vulnerable, damp and cold space within your home.
Here at ServiceMaster Restoration By Simons, our mold remediation services not only involve removing the colonies, but also restoring the indoor air quality by removing excess spores, fixing potential causes of the mold and repairing any damaged structures or walls.
Finally, since you're already in the process of keeping your amazing home in tip top shape and shedding your winter clothes, why not shed some of your excess junk as well?
Conducting spring cleaning within your home is always a fiasco, so remove all of the stress involved in the process and contact us today! Our professionally trained teams have the right supplies to thoroughly clean your home while limiting messes and ensuring your valuables are preserved in perfect condition! In addition to helping your family with the cleaning process, we offer full "tagged" items, hauling of appliances, furniture and other heavy items, and any repairs and reconstruction your home may need upon request.
Have any other questions? Be sure to talk to ServiceMaster Restoration By Simons today to get a free quote for our services and to help you get a fresh start to spring and St. Patricks day! We'll make sure your home is party ready in hours!