Homeowners Insurance vs Renters Insurance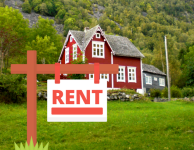 In general, you either own a home, or you're renting the property or unit on which you currently live.  Rental units are — obviously — not owned by the tenant, but that doesn't mean insuring the property as the renting tenant is any less important than if you were to own your own property!  In fact, as a rental tenant, it is arguably more important to make sure your coverage stacks up, since you will  likely have another party holding you accountable, instead of going it alone.    
Here at ServiceMaster Restoration by Simons, most of our clients are property owners, but we definitely don't want to forget about insurance tips for rental tenants.  We know that rentals come in many different shapes and sizes, with landlords whose policies vary across the board, and sometimes that makes insuring a rental property even more difficult.  We want to help make the rental insurance process a little less confusing, so our professionals talked to industry leaders to bring you this guide to the differences between renters insurance and homeowners insurance — and why those differences matter if you're the rental tenant who needs to find adequate coverage.
In general, we'd say that renters insurance gets treated a little bit like homeowners insurance's  overshadowed little brother. Insurance agents report that people tend to think one of two things about renters insurance: One, that renters insurance is a lot like homeowners insurance (even to the point of being a different name for the same thing!); or two, that renters insurance only covers personal property, such as damages to or theft of valuables.  The reality is that these misconceptions are simply untrue, so let's check them at the door! Renters insurance is completely different than homeowners insurance, although sometimes the two do work in tandem between the landlord and the renter. To help set the record straight, here are the three biggest differences between homeowners insurance and renters insurance:
1. Structural coverage: 

Perhaps the biggest and most obvious difference between the two types of insurance is that the actual, physical structure of the home is covered under a homeowners policy, while renters insurance doesn't cover the building in which the renter resides.  More specifically, homeowners insurance covers the home

as well

as any other building structures on your property.  If you're a renter, since you don't technically own the building, your insurance won't cover damages due to, say, a fire or flood.  Instead, the landlord you rent from should have homeowners insurance that covers structural damage in the event of those kinds of disasters.  As a renter, it's a good idea to double check with your current or potential landlord to make sure they are properly covered. However, a good thing to note is that as a renter, if a fire is your fault (perhaps you left the stove on by accident), you could be held responsible.  The liability portion of your renters insurance will probably cover for these types of damages, but it's always a good idea to double-check.

2. Renters insurance usually costs significantly less: Another obvious difference between renters insurance and homeowners insurance is the cost.  In general, renters insurance costs much, much less and is pretty much considered affordable across the board.  Usually, renters can get insured for less than $20 a month. Homeowners insurance, on the other hand, could put a big dent in your wallet — understandably so, though, since it insures a whole home structure, instead of just a unit, and homeowners generally have a higher number of high-value belongings.
3. Requirements for tenants versus homeowners: Homeowners and renters alike are usually surprised to find out that while homeowners insurance is pretty much required upon purchase of a property, renters insurance isn't always a requirement.  By law, landlords can ask you do get renters insurance upon signing a lease, but more often than not, they don't. In fact according to Allstate, only 45% of renters carry renters insurance. But of course, this doesn't mean you shouldn't get renters insurance on your own to cover your belongings and help you if you're held liable for a fire accident.
Here at ServiceMaster Restoration by Simons, we believe in informed, proactive and prepared clients when it comes to insurance policies.  Please don't hesitate to reach out to your insurance agent (or a prospective one, if you haven't taken the plunge and bought a policy yet).  Whether you're a homeowner or a renter, asking an insurance agent straightforward questions is by far the best way to become an expert on your own policy.
ServiceMaster Restoration By Simons is a MBE/WBE certified firm and family-run company serving Chicago, Oak Park, River Forest, and the North Shore.  ServiceMaster Restoration By Simons provides disaster restoration services including Water & Flood Damage Restoration, Fire & Smoke Damage Restoration, Mold Remediation and a wide range of interior specialty cleaning including Hoarder & Clutter Cleaning, Post-Construction Cleaning, Carpet Cleaning and Upholstery Cleaning to residential and commercial customers residing in Chicago, Oak Park-River Forest and the North Shore.  For more information, give us a call at 773-376-1110 or visit servicemasterbysimons.com