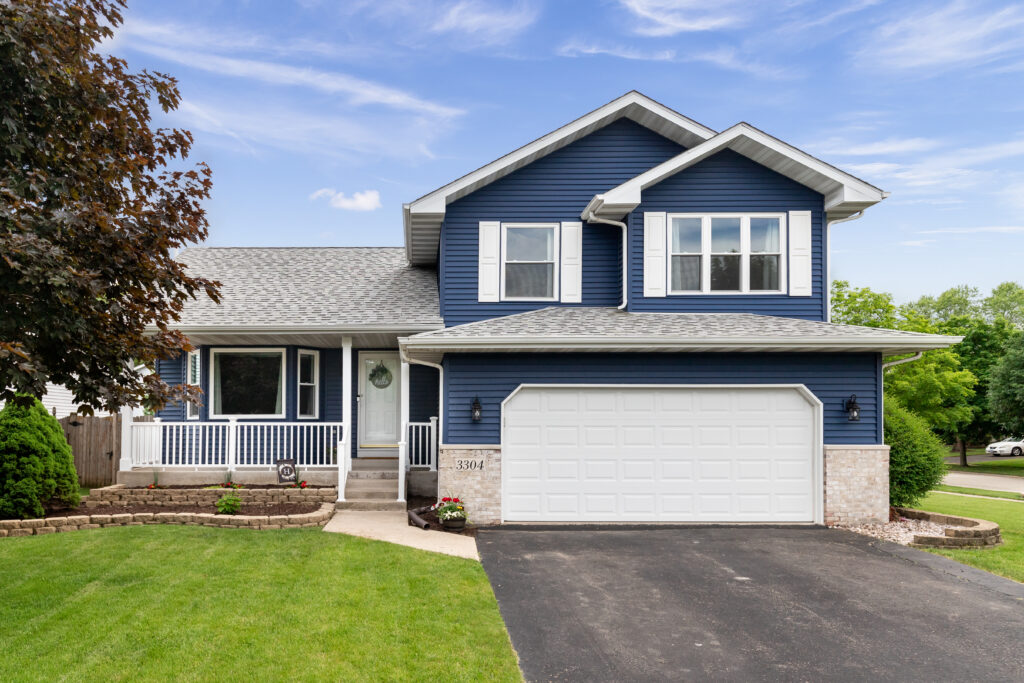 As winter approaches, many Chicagoans leave their homes to escape the cold weather and become snowbirds in a warmer climate for a while. Or maybe they've moved to a new home and their old home is sitting vacant until they get a buyer. No matter the reason why a house is vacant, it will need to be protected from theft, vandalism, and squatters.
Proactive Tips
To properly close up your property before leaving, follow these safety guidelines:
Shut and lock all windows and home and garage doors:
Install extra padlocks to help protect from break-ins. (Hint: Don't keep your garage door remote control in your car while you're away. Someone who breaks into your car can steal it and find your home address on your car's registration you've handily left in the glove box, making burglary a breeze.)
Close your curtains and blinds:
A dark home that's easy to peep into is an invitation for thieves to check out any belongings you have that they want to steal. Also, leave on a couple of lights so it looks like someone's home. (Hint: Even better, put some lights on a timer.)
Nothing screams "We're not home" like an overflowing mailbox, so put your mail on hold. If you'll be away for the season, then have your mail forwarded to you. (Hint: It's very easy to schedule on-hold mail online at USPS.com.)
Post "Beware of Dog" signs and/or ones that say "Property Secured By…" Do so even if you don't have a dog or haven't contracted with a security company. These signs can be just enough to deter thieves or vandals by planting a seed of doubt in their empty heads. (Hint: a Ring Video Doorbell that connects to your phone is an inexpensive security alternative.)
Employ family, friends, and trusted neighbors:
Inform them that you'll be leaving for an extended time and to report any suspicious activity. Ask a neighbor if they'll park in your driveway. Have a friend check out your property a couple of times a week to see if it looks secure. Give a family member a key to check inside your home for any hidden problems like water damage from an appliance or leaking pipe. (Hint: Shut off water valves on appliances before leaving.)
If you're away during warm weather, It won't take long for your home to look abandoned once the grass and shrubbery are overgrown. This gets the attention of thieves and vandals, making your home a target for them. It's well worth the expense to hire a friend, relative, or lawn care service for the time you'll be away. (Hint: Trimmed bushes make it harder for no-goodniks to hide.)
Winterize exposed plumbing:
Winterizing your entire home is always important, especially when you are away. Be sure to insulate any pipes that may be exposed to freezing weather, including in your attic and garage. Turn off the outside spigots, then remove and drain the hoses. Then install an insulated outside spigot cover over each faucet. (Hint: Set your thermostat to no lower than 50 degrees while away to keep pipes and appliances from freezing, saving you from possible water damage.)
When Damage Happens
The tips listed above will go far to increase the odds that nothing bad will happen to your property while you're away. But the odds being in your favor still won't guarantee that your home or business won't suffer from water damage, fire damage, or vandalism.
If upon returning to your Chicagoland property you find that it has been damaged in any of those ways, contact ServiceMaster By Simons immediately. Our trained and certified crews restore residential and commercial properties quickly and expertly.
About Us: Co-Authors RESTORE your complete guide to protecting your home as your most valuable asset from water and fire disasters  https://www.amazon.com/dp/1952779529. Recipient of 2022 award for Daily Herald Entrepreneurial Excellence. ServiceMaster Restoration By Simons, is a SB100 Best of Small Business Award Winner 2021, Bronze Stevie® Award in the Female Entrepreneur of the Year category in the 18th annual Stevie Awards for Women in Business, recipient of the 2020 Better Business Bureau's Torch Award for Marketplace Ethics, and recipient of the 2020 Skokie Business of the Year Award, Honorable Mention Category. ServiceMaster Restoration By Simons (MBE/WBE) is a family operated, IICRC & OSHA Certified company serving Chicago, Oak Park, River Forest, and the North Shore. We provide commercial disaster restoration services including Water & Flood Damage Restoration, Fire & Smoke Damage Restoration, Mold Remediation and a wide range of interior specialty cleaning including COVID-19 Cleaning Services, Hoarder & Clutter Cleaning, Post-Construction Cleaning, Carpet & Upholstery Cleaning to residential and commercial customers.