5 Holiday Safety Tips
Minimize risk with these 5 tips.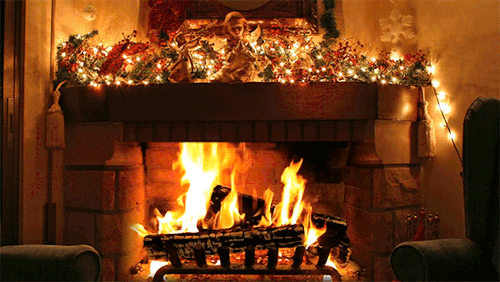 December is finally here and the holidays are upon us!  If you're anything like us here at ServiceMaster By Simons, you'll be spending more time in the kitchen, hanging colorful lights, and gathering with loved ones around the fireplace.  Or, perhaps you'll be going away on vacation.   No matter what fun activities you're looking forward to this month, you will undoubtedly be taking on potential safety risks for your home. Follow our five smart holiday home safety tips to be proactive and protect your home this holiday season!
1) Turn off Christmas lights at night.
We know you have a beautifully decorated Christmas tree in the living room, but nobody sees the bright lights in the middle of the night.  Besides, leaving them on past the midnight hour leaves you at risk for fire damage. If the lights short while you and your family are sleeping, they could start a fire.  Electrical fires are rampant in December, according to the U.S. Fire Administration.  Make sure you unplug any Christmas lights you have on the tree or around the house before bedtime — you'll minimize risk AND save money on your electrical bill.
2)  Make sure the area around the fireplace is clear and clean
Lighting a fire is a great, cost-efficient way to heat up your home quickly, but with presents, trimmings from the tree, family members and pets in close vicinity to the fireplace around the holidays, a simple fire can turn dangerous in a matter of seconds.  After all, you want to light a fire in the fireplace — not in the living room floor!  Be sure to clean up all wrapping paper, greens, decorations or other materials from the surrounding area of the fireplace mouth.  If your fireplace has a screen, it is a good idea to keep it closed while the fire is lit to keep it contained.   
3)  Opt for a real, fresh tree
If you're planning on decorating a Christmas tree, it is always better to buy a fresh one each year from a nursery.  Real trees are less likely to ignite than artificial or old trees.  Remember that fresh trees are always green and their needles are sturdy and hard to pull off.  If you do choose to buy an artificial tree, check to see that it has a fire resistant indicator, often found on a label on the box or tag.  
4)  Don't leave actively used kitchen appliances unattended
The holidays come with large meals and increased risk of fires in the kitchen. Never fall asleep or leave your home while cooking.  If your kitchen appliances are left unattended when they are in use, they could start a fire.  If you must leave your appliances unattended, turn them off first.  Better safe than sorry!
5)  Take precautions to keep your home safe if you are traveling
Even if you have a fun vacation planned for the holiday break and are leaving town, it doesn't mean your home won't be at risk!  Here are some holiday travel tips to make sure your home stays safe while you are on vacation. Make sure you tell a neighbor and the police that you plan to be away and for how long, so they can check in once a day or so to make sure your home has not been burglarized.  If you plan on being away for an extended period of time, pause your mail services so that packages, newspapers and envelopes don't pile up in front of your home and alert burglars to your absence. If you have automatic timers on your lights, it's a good idea to set them to be on for a few hours each evening so burglars don't know you aren't home.  
The holidays bring family, good food and fun, but they also come with threats to home safety.  By following our top holiday season safety tips, you can help protect your home from fire damage and burglary.  Don't let the festivities turn into a tragedy!  
If the worst case scenario does happen, know that you are not alone.  And if you need restoration help, remember that our restoration specialists are available 24/7, 365 days a year – even on holidays. Just call the professionals at ServiceMaster By Simons, and we'll be there to help you move from crisis to resolution so you can get back to normal as soon as possible.