ServiceMaster Restoration By Simons x Dick's Sporting Goods: A Commercial Post-Construction Cleaning Match Made in Heaven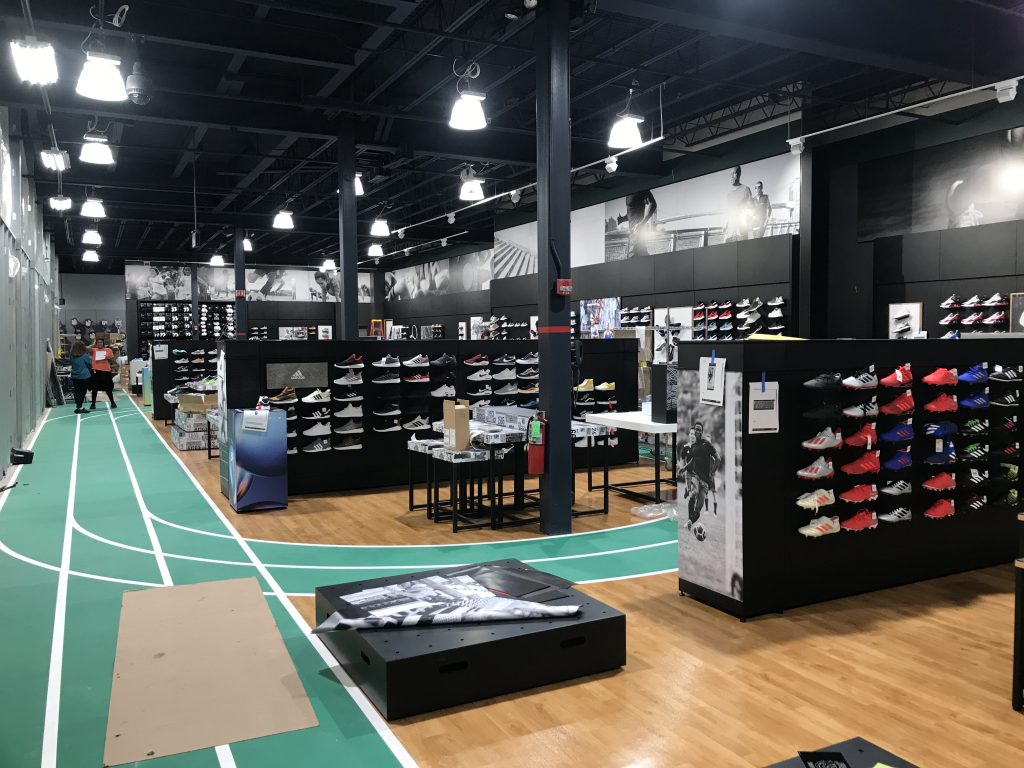 ServiceMaster Restoration By Simons was called in to perform a specialty commercial cleaning and post-construction cleaning for the new expansion project at Dick's Sporting Goods in Niles, Illinois. The expansion boasts a new 4,000 square-foot footwear deck (oval running track) and dozens of new display walls for technical and running shoes. 
Customers can discover the latest sports gear, athletic apparel, and footwear for active lifestyles by trying on shoes and taking a "jog" or "sprint" around this new footwear deck. 
ServiceMaster Restoration By Simons performed the specialty commercial post-construction and hard surface floor cleaning in several phases in order to support the stores' scheduled soft opening of the expansion track: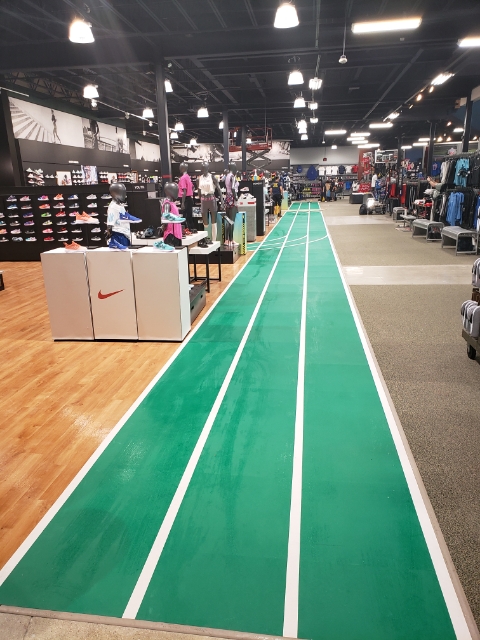 Phase 1: This included a pre-cleaning of all flooring and the application of three coats of floor wax to 4,000 square-feet of newly installed vinyl tile flooring inside and around the new footwear deck.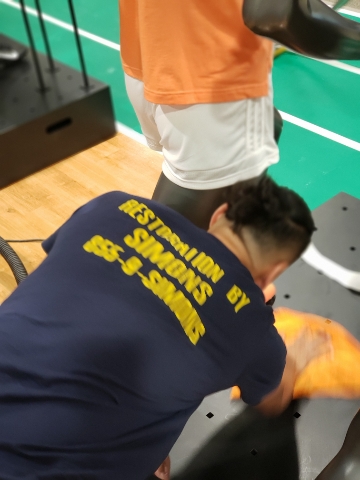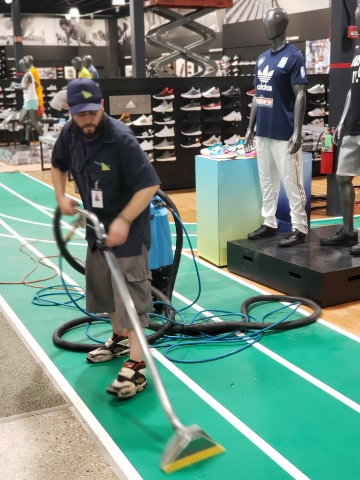 Phase 2: ServiceMaster Restoration By Simons touched up of any specific flooring areas that required additional floor wax application.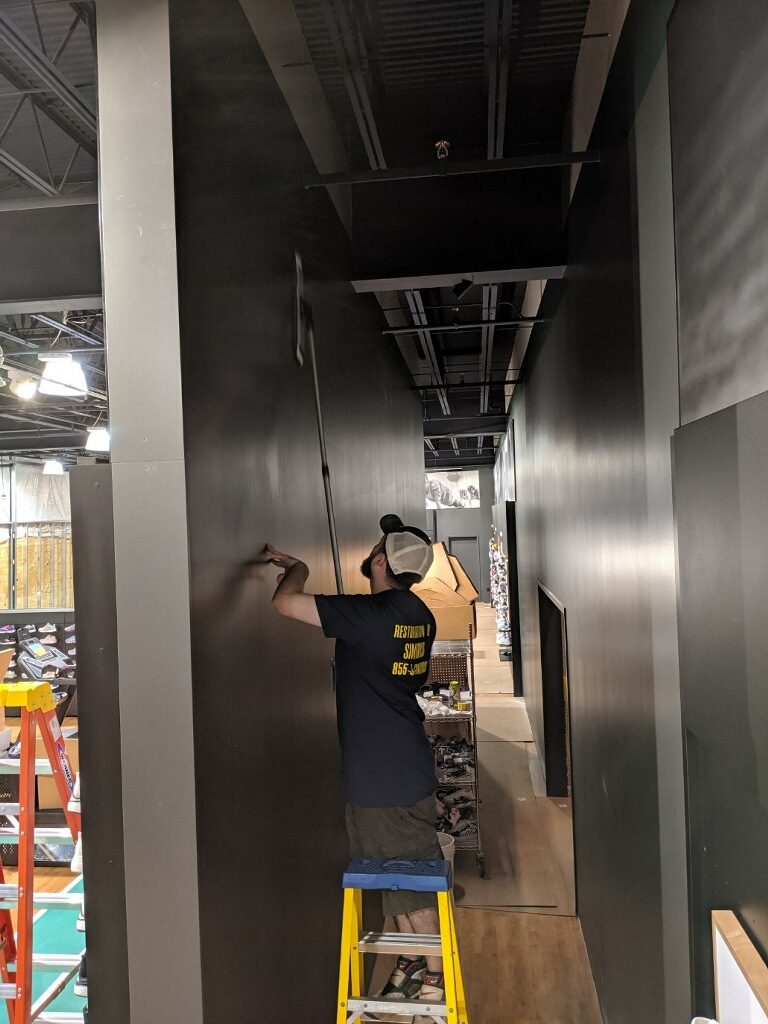 Phase 3: Mid-way through our cleaning, we cleaned 20-inch high ceiling-mounted globe lights, fixed up all-new shoe display walls and all freestanding shoe displays to remove construction dust.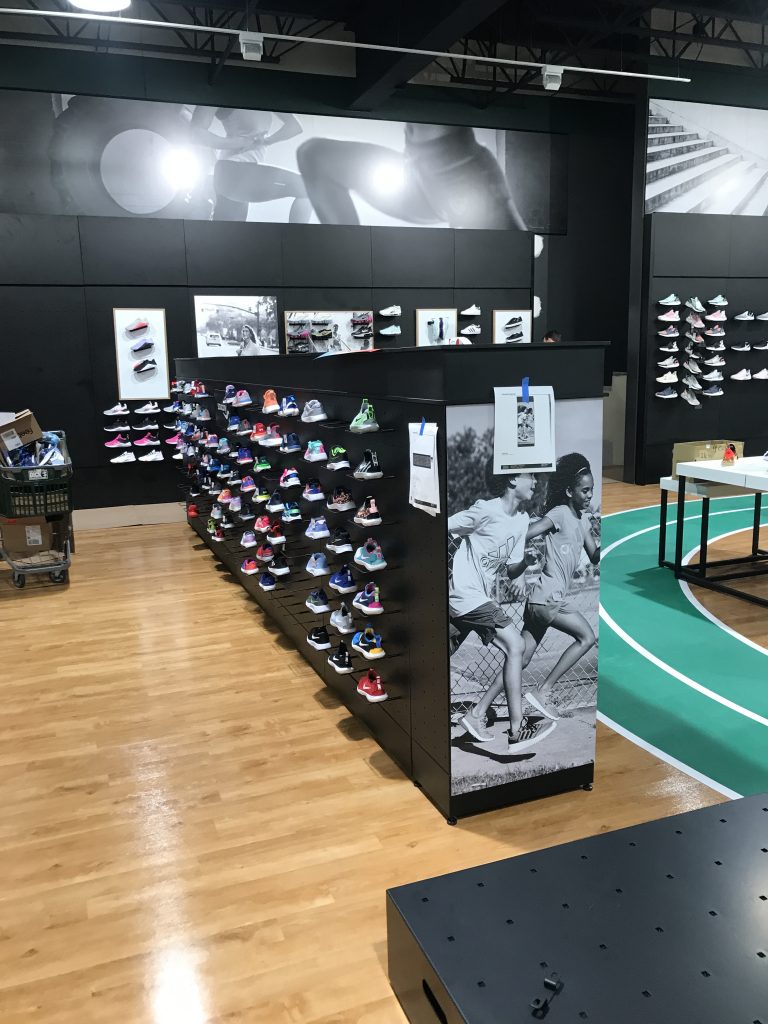 Phase 4: Our final clean of the entire 7,000 square-foot expansion included floor extraction and cleaning of the new floor track with ph neutral cleaner, vacuuming of all flooring and carpeting and a wipe down of new walls to remove construction dust. 
As a QRV or Quality Restoration Vendor, ServiceMaster Restoration By Simons is part of the elite group of national ServiceMaster franchises chosen to take part in the national contract agreements with most major insurance companies. Some of the insurance companies we work directly with include State Farm, Allstate, Liberty Mutual, Hanover, Chubb, Asco, Progressive, Travelers, USAA, Farmers, Nationwide, AIC, Zurich, American Family, and Erie, among others. That means that we prescribe to the strict guidelines and to the required estimating software administered by these insurance companies and provide a direct pipeline to your insurance company. It also means that you don't have to be the middle person in the process. We work and communicate directly with your insurance provider to ensure your property is properly restored after water damage, bringing your home or property back to its pre-loss conditions.