Fire Damage Restoration In Logan Square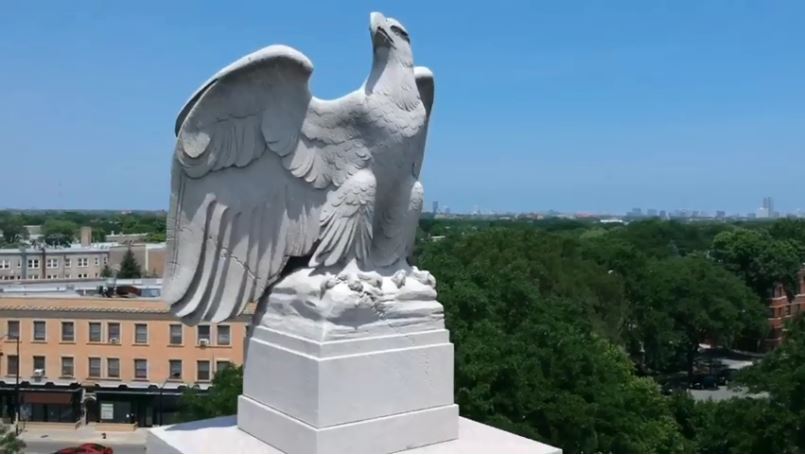 A Recent Fire Damage Restoration In Chicago's Logan Square Neighborhood
ServiceMaster Restoration By Simons was called to the scene of a major smoke & fire damage in Chicago's Logan Square neighborhood.  The fire started as a result of a vent fire caused by lint build-up in a stackable washer and dryer.  Clogged dryer vent fires are one of the leading causes of fires for Chicago homes and businesses, especially in the wintertime when the air is drier.
ServiceMaster Restoration By Simons fire and smoke cleaning and restoration services included wall, ceiling, and floor washing, content cleaning services including soft goods like upholstery, laundry, dry cleaning, rugs, and drapes, and duct cleaning services.  We also included air-filtration and hydroxyl/ozone service as part of the final stage of the odor removal process, a key for successful Fire Restoration.
We hope that you never have to deal with a fire or smoke damage in your property.  Some causes are preventable, like dryer vent fires.
Here are some tips for preventing a dryer property:
Nine tips to prevent dryer fires
1. Clean the lint out. Clean the lint filter every time you use the dryer.  Clear out the vent pipe to reduce the chance of fire and to maintain the efficiency of the dryer.  If you can't do it yourself, call a professional duct cleaning company to help you.  ServiceMaster Restoration By Simons provides dryer vent and air duct cleaning as part of its Fire Restoration process.
2. Install carefully. Follow the manufacturer instructions when installing a vent pipe. Use a short, straight vent-pipe that's an adequate distance from the wall. By reducing the bends and angles in the dryer vent pipe, there are fewer opportunities for lint to gather. If you have to vent your dryer over a long distance, investing in a dryer vent fan is something you should seriously consider. Dryer vent fans speed up airflow through the duct every time you turn on your dryer to keep lint blowing out and away from your home.
3. Clear out combustible liquids and solids. Move any flammables like paints, chemicals, cleaning supplies far away from your dryer. Also regularly sweep out dust in the areas around and underneath your dryer.
4. Choose a metal dryer duct over a plastic one. Research shows that flexible foil or plastic ducts can and will sag and lead to lint buildup at low points. Metal ducts of any variety don't sag, and they're more likely to contain any fires that would start.
5. Read tags and care labels. If the care label reads tumble dry low, don't turn the dryer up to high. Also use caution with certain items like bath mats, padded bras, and bibs—they may contain rubber that shouldn't be exposed to hot temperatures.  Rubber has a tendency to ignite in high heat situations.
6. Exercise extra caution with flammable liquids. Wash clothing stained with volatile chemicals more than once—and definitely opt to line dry over machine dry.  Clothing stained with volatile chemicals like paints,  varnishes and stripping compounds can self-ignite.  Imagine adding heat from a dryer!  Line dry – always!
7. Use your clothes to diagnose problems. Clothes that no longer feel dry or that are extra hot to the touch after a normal dry cycle are a telltale sign that something's wrong. Before doing the next load, check for a plugged vent and clean out any lint.  Your dryer may be trying to tell you something!
8. Don't dry and dash. Turn off the dryer if you need to leave during the drying cycle.  In other words, don't put your clothes in the dryer, start the dryer, and leave.  This is bad news.  If you need to leave turn off your dryer and washing machine.  As a matter of fact, turn all appliances off if at all possible.
9. Inspect the outdoor vent. Make sure that the outdoor vent flap isn't covered by snow or debris. Perform a visual inspection.  You may be surprised at what you find.  If you find that you need help, call an HVAC professional.
ServiceMaster Restoration By Simons, an IICRC Certified Master Fire & Smoke Restorer, is Logan Square's trusted name in Fire & Smoke Damage Cleaning and Fire Restoration.  In the event of a fire or smoke damage to your commercial or residential property, call ServiceMaster Restoration By Simons.  We're standing by!