Water Damage Restoration Ukrainian Village-Flood Cleanup-Sewage Cleanup-Burst Water Pipe Extraction-ServiceMaster Restoration By Simons Chicago IL
ServiceMaster Restoration By Simons, Ukrainian Village Trusted Name In Water Damage Restoration, Provides Emergency Water Cleanup, Flood Cleanup, and Sewage Cleanup For Commercial & Residential Properties In Chicago's Ukrainian Village
Water Damage Restoration Ukrainian Village
With a city as old as Chicago, it's no surprise that our water drainage system is constantly malfunctioning. Especially in winter. Ukrainian Village, bounded by Division Street to the north, Chicago Avenue to the South, Western Avenue to the west, and Damen Avenue to the east, in Chicago's West Town area, is no stranger to Water Damage and Flood Damage. ServiceMaster Restoration By Simons provided Water Damage Restoration and Sewage Cleanup when a sewer line backed up onto a Ukrainian Village street and into the homes of helpless home and business owners.

Flood Cleanup Ukrainian Village
If your home or business has been affected by water damage caused by Sewer Backup or flooding, contact ServiceMaster Restoration By Simons for immediate Water Damage Restoration services.  Our IICRC Certified Master Water Restorers will be on-site to help get your property back to normal – FAST!  We use state-of-the-art equipment to dry and dehumidify your property.
Residents and business owners count on ServiceMaster Restoration By Simons, a proud member of the Restoration Industry Association (RIA), for expert, professional water damage restoration and repair. We also offer full reconstruction services if needed.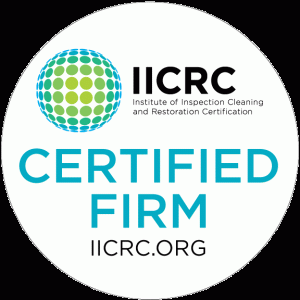 Our Water Damage Restoration Services include:
Initial damage assessment
Complete water extraction
Anti-microbial treatment to prevent the spread of illness or disease
Air circulation, dehumidification, and testing to ensure complete restoration
Cleaning and reconstruction services, if necessary
ServiceMaster Restoration By Simons is Ukrainian Village's choice for professional Cleaning and Restoration Services.  Contact us to schedule your service or a free consultation over the phone at 773-376-1110.
ServiceMaster Restoration By Simons has served the Ukrainian Village Neighborhood for over 65 Years!