Spring Cleaning Tips for Pet Owners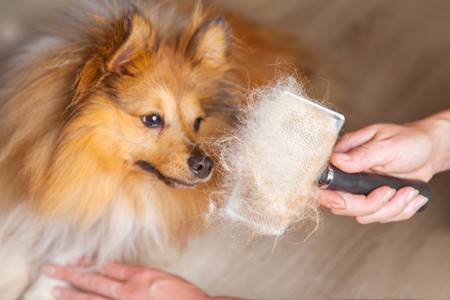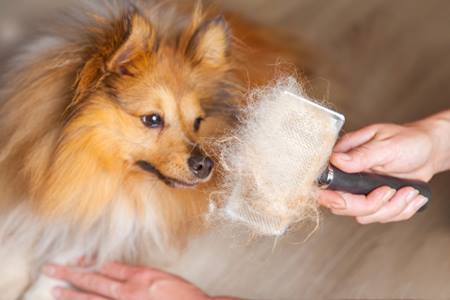 One thing is for sure: We all love our pets. They're adorable, loving and always bring excitement into our lives. But…we could definitely do without all of the hair they shed.
As temperatures warm up and pet shedding is imminent, the professionals at ServiceMaster Restoration By Simons want to share some quick and easy tips for keeping the pet hair situation under control:
Brush your pet often
The easiest thing you can do for immediate results is to brush your pet regularly. Doing this removes loose fur before it can fall off and scatter throughout your home. Different pets require different brushes and care products, so consult your local pet store to find the best tools for your pet.
Make bath time a regular treat
By bathing your beloved pet more often, this prevents clumps from forming in their hair and keeps their coat in tip top shape. Especially if you use special anti-shedding products during bath time, the right bathing products can go a long way to reduce shedding. Again, talk to a veterinarian to determine which products are best for your specific pet, since the wrong products can give animals dry skin and make them shedd more.
Be conscious of what your pet eats and drinks
Make sure your pet gets the nutrition and moisture it needs by changing up its diet. Some animals, especially dogs, develop weaker fur and pelts if their meals solely consist of dry food. By changing up their diet and adding in more moisture from vegetables like carrots or green beans, this can help strengthen your animal's fur. Be sure to consult a veterinarian first before making any major diet changes, as all animals are different.
Consider a furniture change
If your pets love climbing on your favorite sofa, your bed or you have carpet floors, make sure you invest in furniture with material their fur won't stick too. Leather or tightly woven material, especially in shades similar to your pet's fur, is usually best. If you don't want or are unable to swap out your home decor and furniture, purchase pet blankets and disburse them in common areas since these are quick and easy to wash.
Invest in a quality vacuum and lint rollers
Buy a special pet vaccuum and keep lint rollers handy to pick up pesky fur and remove animal odors with ease.  The right vacuum will have super strong suction and can fit into smaller places to ensure hair is removed from the root and not pushed aside. Some vacuums can also work over upholstery too, so consult with your local store to find the best fit for you! Regular cleaning the filter will make your life even easy since these hairs can accumulate fast.
As much as we love our four-legged furballs, the accumulation of pet hair can certainly take its toll on an otherwise clean house.  For other tips and tricks, to have your home professional cleaned, to have your carpet cleaned, or for any other restoration-related matter, don't hesitate to call the professionals at ServiceMaster Restoration by Simons.  
ServiceMaster Restoration By Simons is a women-owned and family run company serving Chicago, Oak Park, River Forest, and the North Shore. The business provides disaster restoration services for damages caused by water, fire, flooding, mold remediation, and a wide range of interior specialty cleaning (hoarder/clutter, post construction, carpet & upholstery) to residential and commercial customers residing in Chicago, Oak Park, River Forest and the North Shore. For more information, give us a call at 773-376-1110 or visit servicemasterbysimons.com.