Coming Soon: Our First-Ever Guide to the Surprising Things Homeowners May Be Covered For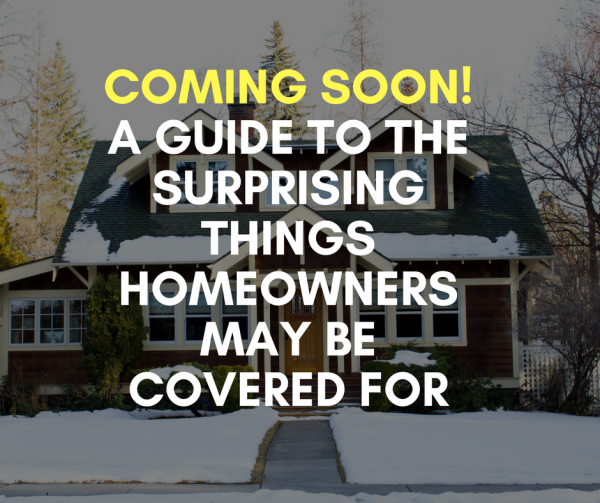 It's no secret that investing in home insurance is a vital part of the buying/leasing process, but how much do you really know about your home insurance coverage aside from the basic necessities (like what plan level your landlord requires or how much that plan costs per month)?  Without reading the fine print, it's hard to know exactly what your homeowners insurance covers and if you're getting the full value out of your policy.
Trust us, after years of working with insurance companies, we totally get it: Home insurance is a tough subject.  But we believe it doesn't have to be, so this summer we'll publish our first-ever guide to surprising things that homeowners might be covered for.  With quotes and tips from industry leaders, stats and information stemming from thorough research and the expertise of the professionals at ServiceMaster Restoration by Simons, our long-form guide will serve as a valuable resource for home insurance policy holders.
We're also excited to include a downloadable in-depth tips sheet with information about getting insurance companies to cover certain home disaster-related damages. We hope that you will use these guides in tandem to better understand your homeowners insurance policy more successfully advocate for yourself and your living space.
ServiceMaster Restoration By Simons is a MBE/WBE certified minority and women-owned and family run company serving Chicago, Oak Park, River Forest, and the North Shore. The business provides disaster restoration services for damages caused by water, fire damage, flooding damage, mold remediation, and a wide range of interior specialty cleaning (hoarder/clutter cleaning, post construction cleaning, carpet cleaning & upholstery cleaning) to residential and commercial customers residing in Chicago, Oak Park, River Forest and the North Shore. For more information, give us a call at 773-376-1110 or visit servicemasterbysimons.com.