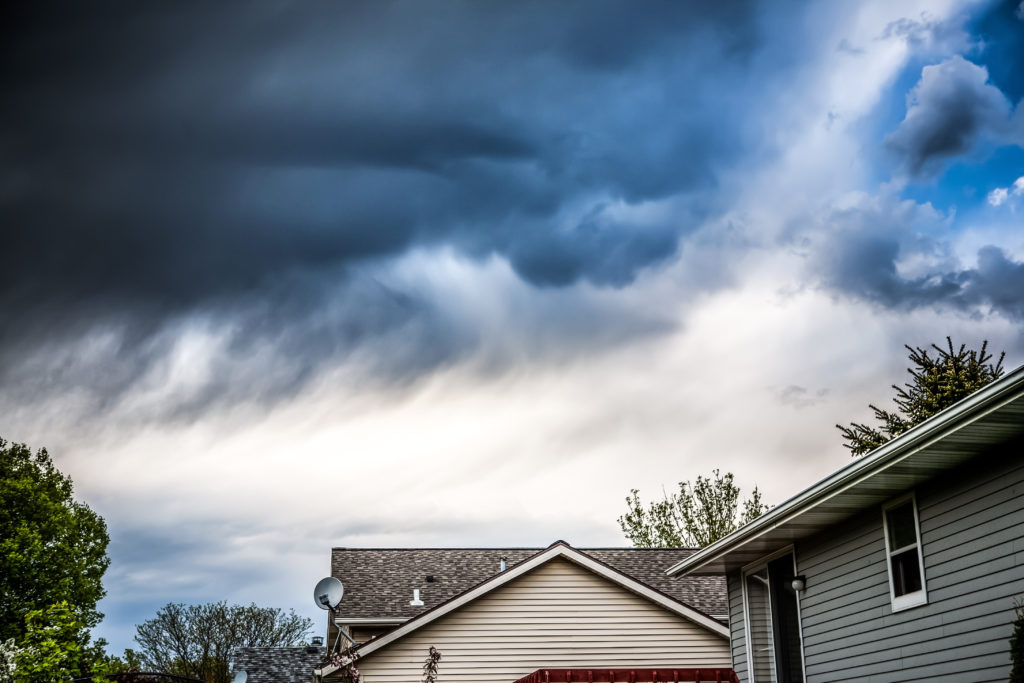 In the aftermath of a tornado, a severe hailstorm, a heavy thunderstorm, or a windstorm in the Chicago area, it's common to spot blue tarps on roofs and materials scattered in yards awaiting repair. However, some of these visible signs of damage remain untouched for months, showing no progress. What could be causing this?
The answer may lie with storm chasers.
While the term "storm chaser" is typically associated with individuals who actively pursue severe weather for scientific study or personal interest, it's also used to describe unscrupulous contractors who travel to areas affected by disasters, seeking to exploit homeowners and insurance companies.
Tactics Used by Storm Chasers
Storm chasers often employ various tactics, such as going door to door, offering seemingly incredible deals on water damage restoration and storm damage repair. Here are some red flags to watch out for:
Unrealistically low prices: While these offers may catch your attention, they often come with hidden costs that aren't disclosed upfront. It's important not to make price your sole determining factor when choosing a restoration company.
Upfront cash payments: Although it's common to pay a portion of the estimated cost upfront, never make cash payments for such transactions. Insist on receiving an invoice and opt to pay with a credit card or check only after the work is completed and you're satisfied with the repairs.
Lack of references: Legitimate companies should have references that you can easily verify through user-review websites like Angi or Yelp. Additionally, reach out to friends and colleagues to see if they've had any experience with the company or have heard anything about them.
High-pressure tactics: Storm chasers often employ aggressive tactics, knowing that you may be in urgent need of assistance and susceptible to their offers. If you feel pressured in any way, it's best to turn them away. A reputable restoration manager or technician will patiently explain the required work and address all your questions.
Lack of training: Water damage restoration is a specialized field that requires expertise. Ask to see the certifications of anyone working on your property. They should be approved by the Institute of Inspection, Cleaning, and Restoration Certification (IICRC) to ensure the work is done correctly. You can verify certifications by contacting the IICRC directly at 1-844-464-4272.
Many storm chaser companies make promises of warranties that hold no value or simply refuse to honor their commitments. To make matters worse, they often disappear as soon as the work, or part of it, is completed. Some may collect an upfront payment but are never seen again.
Exploiting Local Companies
Transient storm chasers understand that being unfamiliar with the local community could hinder their scamming activities. Moreover, they often lack proper licenses to work in Illinois and aren't registered with the Better Business Bureau (BBB). To overcome these challenges, they establish agreements with Chicago area companies to use their name and business licenses while operating in the area.
Under these agreements, they may claim to offer high-quality work and support warranty claims, but these claims are deceitful as they have no intention of fulfilling them. Consequently, the local company is left to deal with subpar work claims, which can not only result in substantial financial losses but also damage their reputation.
Choose a Trustworthy Company
ServiceMaster by Simons is a reputable disaster restoration company you can rely on. We've been in business for many years and take great pride in serving the expansive Chicago metropolitan area and its surrounding suburbs. Our company stands as the preferred choice in Chicagoland for both commercial and residential disaster restoration services. Our expertise encompasses Fire Damage Restoration, Water Damage Restoration, Mold Remediation, and Smoke Odor Removal. With a team of highly skilled professionals who are certified by the IICRC, we're equipped to handle insurance claims of any size. Call 773-376-1110 or contact us online.