A Spring Cleaning Checklist For Property Managers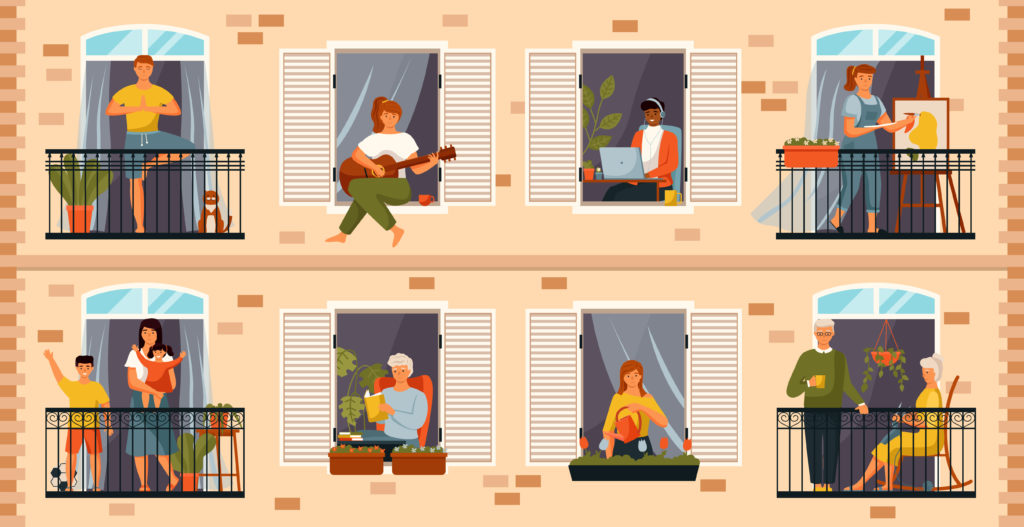 Winter will (hopefully) soon be over in the Chicagoland area. But with warmer weather comes a whole new set of concerns and projects for property managers. It's spring cleaning time! Since there's so much to do, this time of year can feel daunting. But by creating a checklist, you'll have a better handle on what needs to be done.
The following tips will help you plan what needs to be taken care of in, on, and around your properties each spring. While some of these tips are not strictly seasonal, they are good reminders of the maintenance you should be doing on a regular schedule.
Reconnect with Your Tenants
If you don't already publish one, now is a great time to start an email newsletter for your tenants that describes all of the things you'll be doing for them as well as the actions they can take to make their spring and summer as cool and uneventful as possible.
When giving your tenants maintenance tips, do so in a helpful and considerate way. Don't tell what to do. Rather, offer helpful spring cleaning tips, such as cleaning their windows and doors to remove soil buildup from over the winter.
A newsletter is also a great way to remind tenants about the things they're responsible for maintaining. For instance, if you're renting out a house and the tenant is responsible for cutting the grass, a gentle reminder can be included. It's also a great place to remind your tenants that they can, and should, let you know about any issues that need to be taken care of.
General Maintenance – Outside
For properties where you're responsible for maintaining the common areas, be sure to keep up with general maintenance tasks, such as cleaning up the landscaping as the effects of winter melt away. Those things should be done as quickly as possible. General maintenance jobs such as the following are especially important in springtime:
Maintaining landscaping
Cleaning and repairing drainage systems
Checking the roof for leaks or problems
Ensuring all doors lock properly
Checking for cracks in the caulk
Checking the fire system
These things should be done throughout the year, but it's helpful to add them to your spring checklist.
General Maintenance – Inside
Now's a good time to replace the batteries in smoke detectors as well as carbon monoxide sensors (if needed). These tasks should be done twice a year, so schedule them for the first day of spring and the first day of fall. You can also add to your list a reminder to change HVAC filters in your property HVAC systems. By doing so now you can verify that the air conditioning is working in every one of your rental units. But as a general rule, you'll want to replace pleated air filters every 90 days. The longer the filter is in place, the more dirt, dust and allergens are trapped, clogging the filter and decreasing their efficiency and the life of the unit.
While doing those things, why not check that all included appliances at the property are being properly maintained and in working order. They need regular maintenance and cleaning to last as long as possible. Be sure you arrange all maintenance work according to what's outlined in your lease agreement to prevent any problems or miscommunications.
Stock Up on Supplies
Many items turn up missing or damaged when you turn over a property. Others are often requested by tenants. So, stock up on critical supplies such as A/C filters, light bulbs of several wattages, various screws and fasteners, faucet aerators, water filters, shower heads, and water heater heating elements.
This is a great time of year to stockpile these as there are often sales on home improvement items during spring months when so many are concentrating on spring cleaning.
Revise Your Budget
People move most frequently during spring and early summer months, so set your budget and calendar for additional carpet cleaning appointments, painters, paint and supplies, as well as general maintenance on move-outs. Cleaning or replacing everything that needs to be turned over in your Chicagoland property can add up. Furthermore, the costs of supplies and services change each year. So, update your budget and operating costs appropriately. This should be done every year, so why not now?
Plan for the Future
You always want to provide for your tenants the safest possible environment. Part of ensuring their security is having a solid disaster preparedness plan in place. As a property owner or manager, it's one of your biggest responsibilities.
Now is the time to contact ServiceMaster By Simons who will help you set one in place. They are your Chicago area go-to contact whether your property suffers water or fire damage, storm damage, sewage backup, mold infestation and more. Additionally, they have the tools and experience to clean and sanitize any property that needs disinfection due to COVID-19.
While the above list covers many aspects of your job, it's important to personalize the checklists you use. Only you know exactly how your business works and what needs to be dealt with at any particular time. Make sure you adjust this checklist to include anything that's unique or required for your properties.
About Us: ServiceMaster Restoration By Simons, is a 2020 recipient of the Better Business Bureau's Torch Award for Marketplace Ethics, and recipient of the 2020 Skokie Business of the Year Award, Honorable Mention Category. ServiceMaster Restoration By Simons (MBE/WBE) is a family operated, IICRC & OSHA Certified company serving Chicago, Oak Park, River Forest, and the North Shore. We provide commercial disaster restoration services including Water & Flood Damage Restoration, Fire & Smoke Damage Restoration, Mold Remediation and a wide range of interior specialty cleaning including COVID-19 Cleaning Services, Hoarder & Clutter Cleaning, Post-Construction Cleaning, Carpet & Upholstery Cleaning to residential and commercial customers. For more information, call 773-376-1110 or visit www.servicemasterbysimons.com or info@servicemaster-rbs.com