5 Tips For Choosing Home Insurance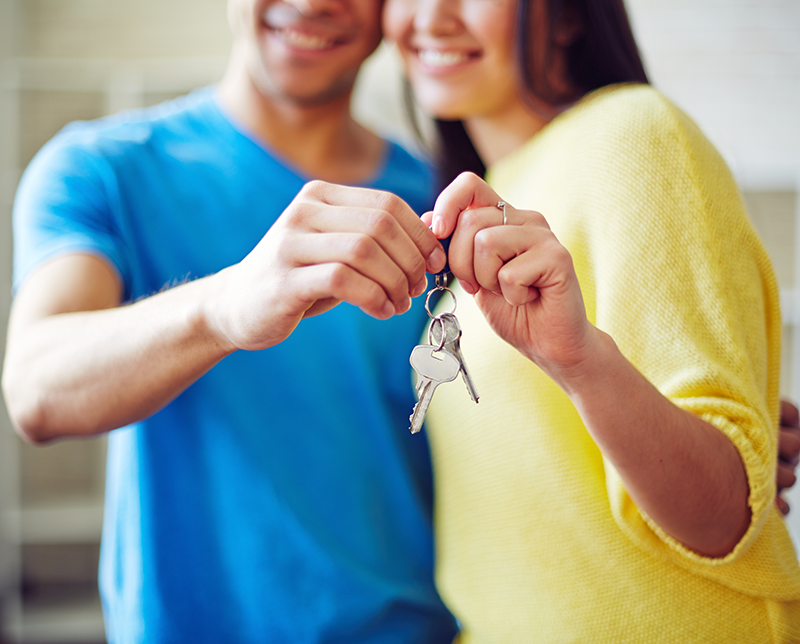 It's no secret that buying a home is a huge time commitment and emotional investment, but the decision making process isn't over when you sign a contract with a real estate agent.  What most people don't understand is that choosing a home insurance can be just as tough as choosing a home in some cases. The insurance industry is as fragmented as ever, with a dizzying array of carriers and plans available to homeowners — it's no wonder that 5% of homeowners go uninsured, according to the Insurance Information Institute.  
But no matter how confusing it is, home insurance is a necessary evil. The professionals at ServiceMaster Restoration by Simons' are with you and we want to share some pointers that other clients have found helpful.  With our top tips for selecting home insurance, you will be more prepared to sift through your options and make an informed decision that works for your family.
Determine a budget that works for you
We recommend insuring your home for its replacement value instead of the price you paid for it.  Think about how much it will cost to purchase materials and hire a crew to rebuild or repair the home if it is damaged, and make sure your home insurance policy reflects this cost.  You should also discuss the repair cost increase you might expect given inflation with your insurance agent.
Take into account the home's history
You should know the nitty gritty ins and outs of your home before you begin shopping around for home insurance.  Find out the claims history from the previous owner so you know if there are any recurring problems you'll need to cover with policy add-ons.  We like to tell clients that they need to really evaluate what they want from an insurance policy and if there are any unusual things they'd value in a policy based on the history of the home.  You'll also want to understand if there are any problems or aspects of the home that could make it harder to get insurance or raise your premiums. Gather as much info as possible about the electrical and septic systems, foundation construction and lifespan of the home.  
Find out if there are price cuts available to you
We totally agree that there's nothing more important than insuring your home and making sure you are covered in the case of an emergency so safety and peace of mind can be restored as soon as possible.  But we also want to keep in mind that insurance policies can be expensive and even though it's hard to put a price tag on your peace of mind, the reality is that people often don't have money to throw around on overpriced insurance policies.  The good news is that there are often price breaks depending on your geographical location, proximity to a professional fire department, home's age and number of installed safety features (like fire alarms). You might also save on insurance if you bundle your home and car insurance with the same company, and that might be an option worth exploring if you're looking to save some money.
 

Don't go with your first option, get multiple quotes
The number of choices for insurance carriers and plans might make your head spin, but it's always better to brave the multitude and get multiple quotes from different carriers for different levels of coverage.  Having too many options is bad, but so is having too few. If you jump on board with the first insurance plan you find, you risk settling for a plan that doesn't do what you need it to at the pricepoint you are targeting.  We always tell our clients the energy and time investment to talk to multiple carriers is so worth it in the end — you are much more likely to be happy with your insurance policy when you set yourself up to make a good decision.  
Understand the policies available to you
While you should absolutely spend the time getting multiple quotes and talking to a variety of carriers, your efforts will be much less effective if you don't also take the time to truly understand each policy and its fine print.  You'll want to read through the entire policy and clarify things with the insurance agent as needed. Don't be afraid to ask tough questions — their job is to help make sure you are well-informed. There's nothing wrong with taking the steps to make your policy as transparent as possible.  
If you already have insurance, but are not sure what all your homeowner insurance covers, check out our blog: What Does Homeowners Insurance Cover?
Our priority at ServiceMaster Restoration by Simons is to make sure our clients are well-informed about all-things home insurance.  We especially want to make sure that they better understand their policies — you wouldn't believe the number of questions we get from confused homeowners about what damages they'll have to pay out of pocket for.  And one thing's for sure, the only wrong time to be asking these questions is after a catastrophe has happened!  So be sure to use our top tips to choose — and understand — an insurance policy that works for you and your family. 
ServiceMaster Restoration By Simons is a MBE/WBE certified minority and women-owned and family run company. The business provides disaster restoration services for damages caused by tornadoes, water, fire, flooding, mold remediation, and a wide range of interior specialty cleaning (hoarder/clutter, post construction, carpet & upholstery). For more information, give us a call at 773-376-1110 or visit servicemasterbysimons.com.