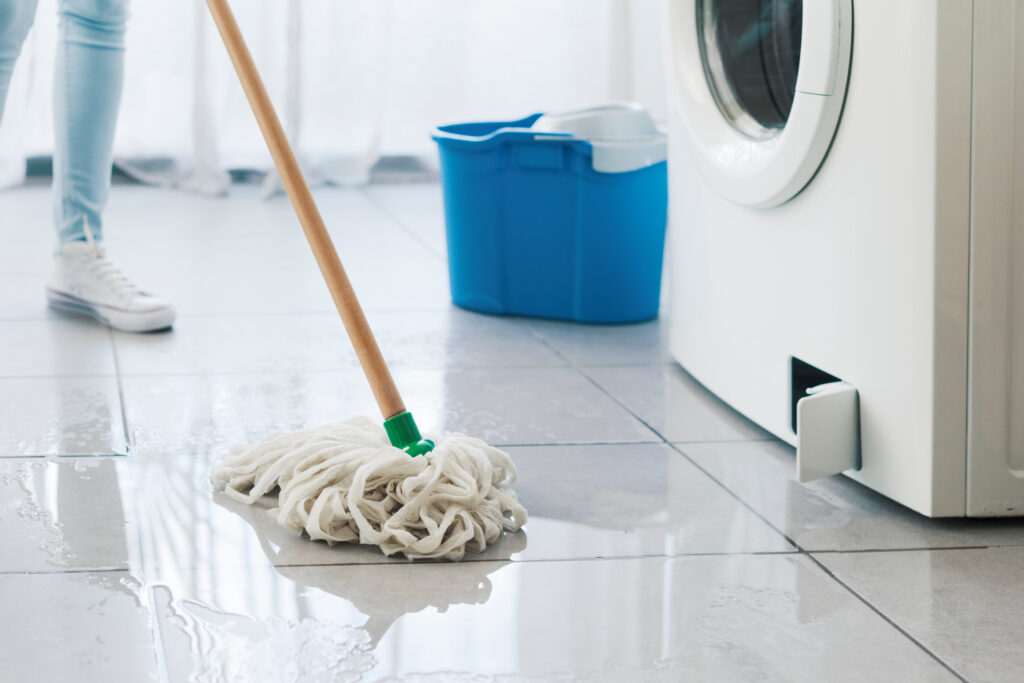 Of all the disasters that home and business owners try to avoid, flooding and water damage are at the top of the list. Water damage not only causes the loss of possessions but the destruction that goes along with it may mean thousands of dollars in repair costs. But what if you found out that you could save much of that money by simply installing a water alarm in your home or business? It's true!
A water alarm is an electronic device that sets off an alarm when it detects the presence of water. They can warn you about a slow leak in a water heater or pipe, or in a slab, which could go unnoticed for months. Some are inexpensive, costing you less than $25, while others with extra bells and whistles and more coverage may cost a few hundred. But all of them will let you know if water is where it shouldn't be and their advantages far outweigh the alternatives.  The following are three ways that they can save you a lot of money.
Prevent Mold and Mildew
Anytime water is left standing, there is the risk of mold growth. Besides causing musty odors, mold can also cause health problems in some people. But by the time it's detected, the mold growth may have gotten out of hand and a professional mold remediation company might need to be called in. Removing mold that's spread through your home or business can be costly.
A water alarm won't warn you about mold, but it will let you know when water, the cause of the mold, is present so the leak can be repaired and the water dried up before mold has a chance to grow.
Detect a Burst Pipe
In the Chicago area, frozen pipes and not uncommon during the winter months. When pipes freeze, they will many times burst, causing serious water damage to your home or business, especially if you're away at the time. (Or asleep in the middle of the night.) But a water alarm can save your bacon. Not only will they alert you about the water spill, but some of them will also even turn on connected pipe heaters when the temperature gets below a set level, never allowing the pipes to freeze in the first place.
Keep an Eye on Appliances
Many appliances like refrigerators with ice makers, washing machines, and dishwashers are connected to water lines. And where there's a water line, there is always the potential for leakage. Many times these leaks are slow as they happen in places you're most likely not to see them, such as behind the appliance or behind or under cabinets. A cracked line or worn-out connector can cause hundreds of dollars in water damage.
Some water alarms may be installed right on the appliance and will detect a leak. When they do, they make an ear-piercing noise that informs you something is amiss. This allows you to shut off the water supply and then find where the leak is originating before a small drip becomes a major issue.
When Water Damage Has Already Happened
If you're a Chicagoland home or business owner and already have to deal with water damage caused by a busted pipe, appliance, or any other source, contact ServiceMaster By Simons immediately. We're available 24/7, so you can expect and depend on fast, competent water damage cleanup.
About Us: Co-Authors RESTORE your complete guide to protecting your home as your most valuable asset from water and fire disasters https://www.amazon.com/dp/1952779529. Recipient of 2022 award for Daily Herald Entrepreneurial Excellence. ServiceMaster Restoration By Simons, is a SB100 Best of Small Business Award Winner 2021, Bronze Stevie® Award in the Female Entrepreneur of the Year category in the 18th annual Stevie Awards for Women in Business, recipient of the 2020 Better Business Bureau's Torch Award for Marketplace Ethics, and recipient of the 2020 Skokie Business of the Year Award, Honorable Mention Category. ServiceMaster Restoration By Simons (MBE/WBE) is a family operated, IICRC & OSHA Certified company serving Chicago, Oak Park, River Forest, and the North Shore. We provide commercial disaster restoration services including Water & Flood Damage Restoration, Fire & Smoke Damage Restoration, Mold Remediation and a wide range of interior specialty cleaning including COVID-19 Cleaning Services, Hoarder & Clutter Cleaning, Post-Construction Cleaning, Carpet & Upholstery Cleaning to residential and commercial customers.