10 Affordable Ways to Increase the Value of Your Home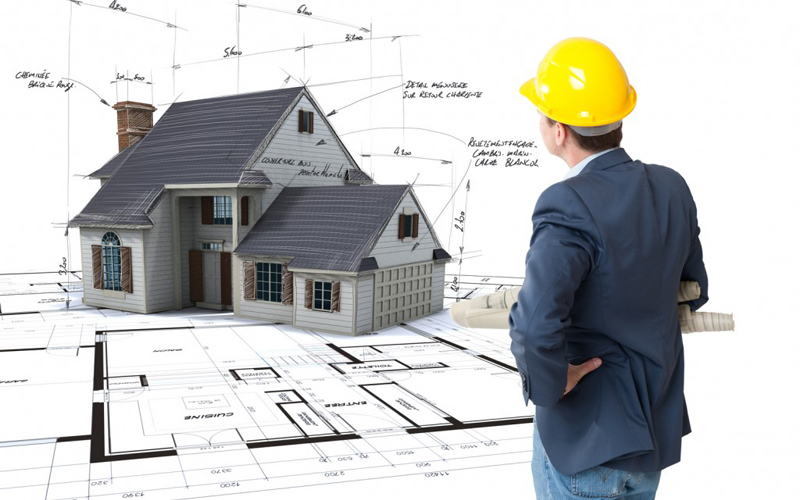 If you're not actively thinking about the value of your home, you probably should be. With the U.S. housing market returning to its pre-recession peak, clients have begun to ask questions about increasing their home's value, even if they don't plan on selling in the immediate future. We love getting forward-thinking, proactive questions like these!  
Here at ServiceMaster Restoration by Simons, we know how valuable your hard-earned cash is.  We also know how much time and energy went into choosing your dream home. And we also know that once people buy a home, they usually let some vital maintenance and home improvement projects slip, leading to outdated homes with docked values.  To help bring your home up to speed, our professionals have compiled a list of ten affordable investments to make that will pay off at sales time.  
Get a professional opinion:

It doesn't hurt to let an interior designer or general contractor take a quick look at your home and give you some pointers for increasing its value.  This investment will likely cost you under $100 — and the improvements they suggest could add thousands of dollars of value. Sounds like a no-brainer to us!
Focus on energy efficiency:  

An energy-efficient home will likely sell at a higher price than homes that come with massive electricity bills.  To help increase your home's energy efficiency, call in a local utility company to complete an audit. And after they're done, make plans to install energy efficient fixtures (such as ceiling fans) to replace older, less functional ones.  
Hire a professional cleaning service:  

Sure, you probably do weekly or biweekly cleanings, but chances are, if you've never hired a professional restoration company to clean your home, there's probably dirt, dust and grime accumulated in hard-to-reach places you might not even realize exist.  Consider bringing in a professional company every so often (we recommend yearly) to make sure those nooks and crannies are spic-and-span. Increasing the cleanliness of your home can also increase its value.
Make your home "bigger":  

If you don't want to pour money into actually increasing the size of your home, you can do it for cheap through optical illusion.  Basically, you want to use tools to make your home

feel

bigger than it really is — the professionals call this "increasing visual space."  Some things we recommend include replacing drapes with vertical blinds or shutters to allow for more natural light, adding a large mirrors to a room, and/or adding a shelving unit to increase storage space and keep clutter tucked away.
Consider small, impactful updates in key rooms:  

It's important to remember that you don't have to move mountains when it comes to home improvement projects!  If you are looking to update rooms, we recommend focusing on a bathroom or the kitchen, where updates tend to be the most impactful.  And don't think you have to totally scrap the room and start all over — instead, you can keep the improvements small and meaningful. For example, just updating the cabinet faces in your kitchen or bathroom can go a long way to adding value!
Take the improvements outdoors:  

Improving the landscaping surrounding your home is a good, affordable way to increase the home's value.  Consider planting some shade trees or a small garden, two investments that will pay off many years into the future.  
Replace carpets:  

Are your carpets and area rugs stained or tattered?  If so, you'll probably turn a potential buyer off to your property as soon as they walk into the home.  Replacing carpets can get expensive, though, so we recommend you assess which rooms need it the most and completing those projects first, then working on other rooms as your finances allow.  
Repair that [insert longstanding problem] ASAP:  How long has your sink been leaky?  What about that light that's always out?  And we won't even get you started on the basement water damage.  Needless to say, these are problems that get away from busy homeowners and we totally understand that repairs are sometimes difficult and expensive.  

But

these are also problems that will decrease the value of your home.  Plus, aside from the value issue, we always encourage clients to get any home repairs out of the way as soon as possible!  
Update counter tops:  

Everyone loves a good, sleek marble or granite counter top, and making the switch from your outdated or stained counters is easier and quicker than you think.  Call in a professional to understand your options.
As easy as these tips are (either on their own or in any combination), they could add thousands of dollars of value to your home — a big difference when you do finally decide to put it up on the market.  And if you stay on top of these improvements (in addition to run-of-the-mill, everyday home repairs), you won't be caught with a big bill the year before you decide to sell your home. As always, the professionals at ServiceMaster Restoration by Simons are here to help you with any restoration concerns you might have, so feel free to give us a call at 773-376-1110!  
ServiceMaster Restoration By Simons is a MBE/WBE certified minority and women-owned and family run company serving the Chicago Area. The business provides disaster restoration services for damages caused by tornadoes, water, fire, flooding, mold remediation, and a wide range of interior specialty cleaning (hoarder/clutter, post construction, carpet & upholstery) to residential and commercial customers. For more information, give us a call at 773-376-1110 or visit servicemasterbysimons.com.