ServiceMaster Restoration By Simons Knows Oven Transformation and Care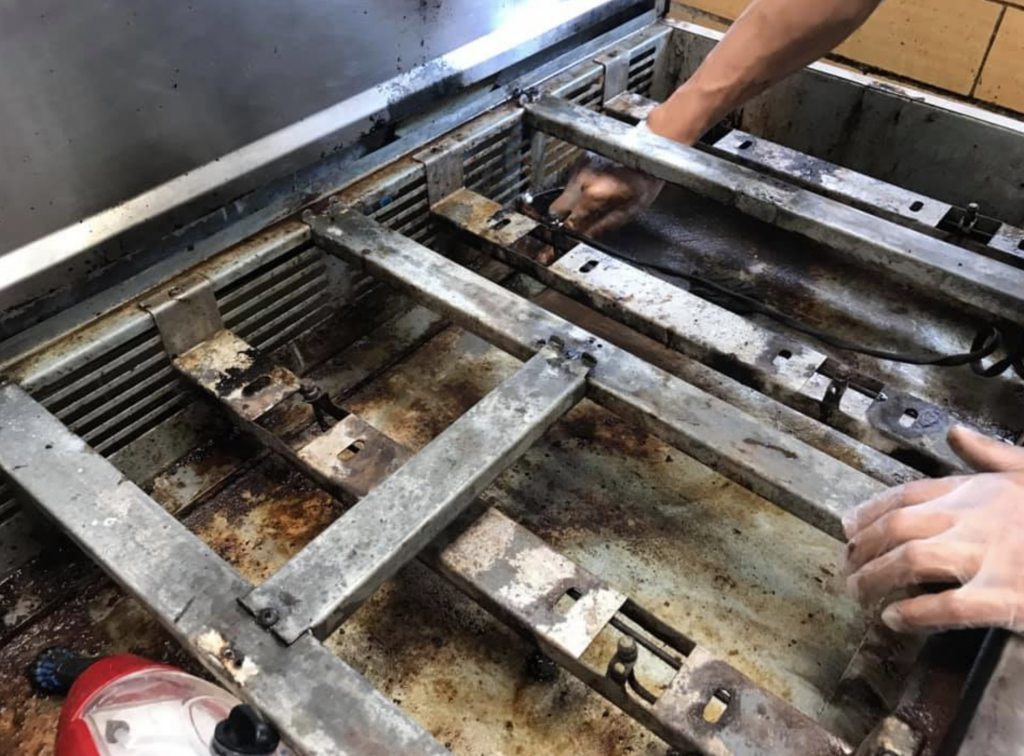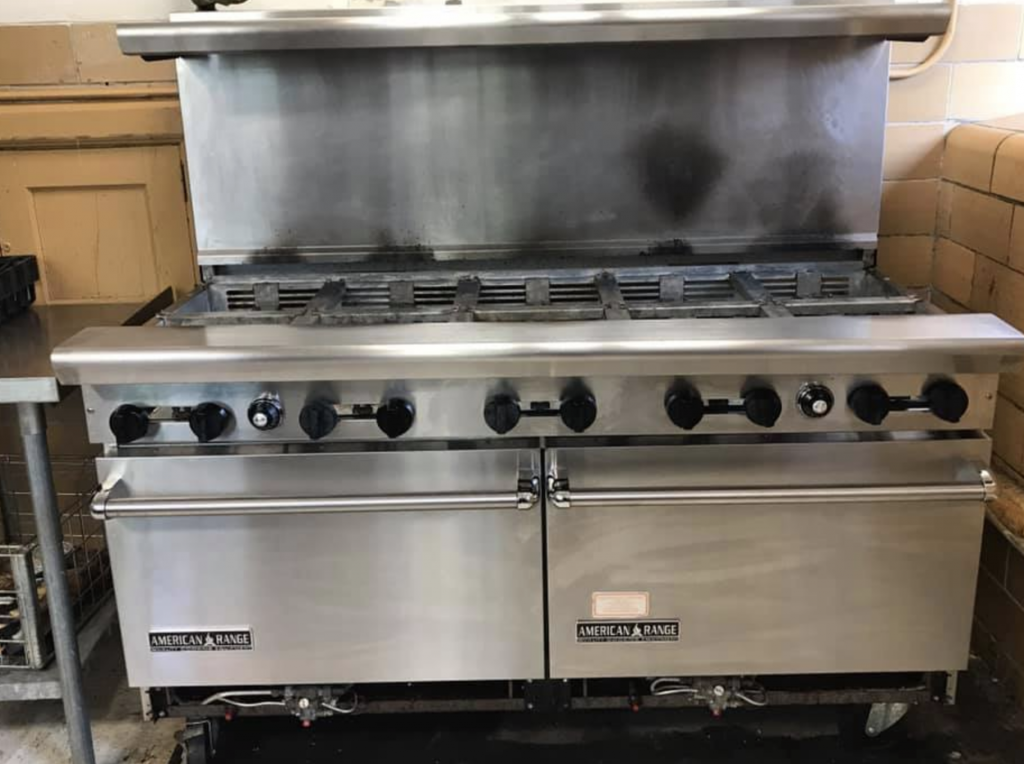 The ServiceMaster By Simons Specialty Cleaning team recently transformed a 12 burner commercial range oven at a large Andersonville Chicago community Church after six years with no cleaning or degreasing. This oven is essential for the numerous community groups that use the Church kitchen for weekly classes and events. 
Without the amazing work done by our ServiceMaster Restoration By Simons' family, this community Church in Andersonville would not be able to fulfill its mission and conduct community outreach. Unfortunately, it is all too common for shared kitchen spaces to go too long without proper, in-depth cleanings. Below is ServiceMaster Restoration By Simons' comprehensive guide detailing what you need to know to ensure that the shared kitchen in your commercial property is properly maintained. 
Ovens: 
Perform a significant clean once per month on all ovens. It is best to turn off the gas supply to the ovens when performing a deep clean.

Leftover crumbs in ovens should be cleaned away after each use, as these leftovers often cause flavor and smoke issues.

Commercial ovens should be cleaned following the owner's manual instructions. The range grates, burners, racks, top and lower trays, and all removable parts should be soaked in the appropriate solution of either a standard kitchen degreaser and or soap.

Commercial grade range grill grates are typically cast iron. These cast iron parts will need to be resealed with oil after cleaning/degreasing process (with a brush) to prevent rusting. Use a mild soap.

Commercial range surfaces should be wiped down underneath the grill grates where food particles fall down by removing the tray and cleaning with warm water and soap. This should be done weekly or monthly.

Commercial warming ovens have rear fans that need to be wiped down and cleaned, as do the individual racks and all interior surfaces (including the glass in the doors). If the spills and food particles are not removed frequently (weekly), the particles harden over time with each use and become very difficult to remove. The individual metal racks can be cleaned with boiling water and a little commercial grade soap.

Commercial oven hoods should be wiped down weekly or monthly depending upon usage. Use a warm microfiber rag with mild soap to remove grease and dust. If grease is allowed to build up, over time there will be visible "hanging clumps" of greasy, grey dust that should be removed with a degreaser. Finish with a clean microfiber rag and a stainless steel cleaner.
Storage And Surfaces:
All walls, racks, carts, and cabinets need to be wiped down weekly or monthly depending on the amount of usage in the kitchen area. If this is not done, layer after layer of cooking grease builds up and becomes difficult to wipe off with standard cleaners. In these cases, heavy-duty degreaser should be used, diluted per the instructions. 

All stainless steel counters, sinks, appliances and such should be wiped down after every use or weekly. Use a mild cleaning soap first to remove smudges, grease, and food particles, then finish with stainless steel cleaner and a clean microfiber rag. It is important to clean along with the direction of the grain on all stainless steel appliances or surfaces. Otherwise, the result is streaky and smudges will remain.
Floors/Rubber Mats: 
Hard surface tile floors in a commercial kitchen get a lot of foot traffic, in addition to spraying/falling grease from cooking. Tile floors should be cleaned with a degreaser, not with standard mopping. We also recommend buffing hard surface tile floors bi-annually, at a minimum, as long as a degreasing cleaning is being done routinely. Linoleum flooring in a pantry, for example, needs to be stripped bi-annually or annually, depending upon the amount of foot traffic in the area.

Rubber floor mats pick up a lot of grease and dirt. These should be washed with warm water and soap frequently, or power washed monthly.
Carpet/Mats: 
Carpets, area rugs, and floor mats near kitchen areas get a lot of grease build-up over time from falling airborne grease and foot traffic. Carpets should be vacuumed daily and then cleaned with a commercial hot water extraction process monthly to maintain the carpet fibers and appearance. 
If you think your commercial property's shared kitchen is in need of a cleaning, be sure to contact ServiceMaster Restoration By Simons today to see how you can get your kitchen fully operational again as soon as possible! 
Will ServiceMaster Restoration By Simons guide me through the insurance process?
As a QRV or Quality Restoration Vendor, ServiceMaster Restoration By Simons is part of the elite group of national ServiceMaster franchises chosen to take part in the national contract agreements with most major insurance companies. Some of the insurance companies we work directly with include State Farm, Allstate, Liberty Mutual, Hanover, Chubb, Asco, Progressive, Travelers, USAA, Farmers, Nationwide, AIC, Zurich, American Family, and Erie, among others. That means that we prescribe to the strict guidelines and to the required estimating software administered by these insurance companies and provide a direct pipeline to your insurance company. It also means that you don't have to be the middle person in the process. We work and communicate directly with your insurance provider to ensure your property is properly restored after water damage, bringing your home or property back to its pre-loss conditions.