Wicker Park Water Damage Restoration – Commercial & Residential Mitigation – IICRC Certified Master Water Restorer
ServiceMaster Restoration By Simons Is Wicker Park's Trusted Name In Water Damage Restoration.  We Provide Water Damage Cleanup, Flood Cleanup, Sewage Cleanup And More For Commercial And Residential Properties In Chicago's Wicker Park Neighborhood
Chicago's Wicker Park, bounded by the 606 to Division Avenue and Ashland Avenue to Western Avenue, is a neighborhood best known for its many commercial and entertainment establishments and being a convenient place to live for downtown workers due to its proximity to public transportation and the Loop.
In a September 2012 Forbes article, Wicker Park was named the #4 hippest hipster neighborhood in the United States. Property values have gone up, increasing the wealth of property owners.  But that doesn't preclude these homes and businesses from Water Damage caused by sewer backup and flooding.
If water damage, sewer backup or flooding occurs in your home or business, trust that ServiceMaster Restoration By Simons and its IICRC Certified Master Water Restorers will be on-site to help get your property back to normal – FAST!  We use state-of-the-art equipment to dry and dehumidify building structures.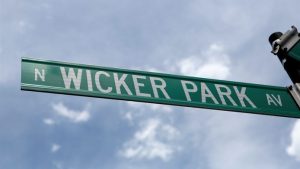 Our Water Damage Cleanup equipment includes:
Dehumidifiers
Air Movers
Air Scrubbers
Wood Floor Drying Mats
Water Extractors
Anti-Microbial Applicators
Residents and business owners alike can count on ServiceMaster Restoration By Simons, a proud member of the Restoration Industry Association (RIA), for expert water damage restoration in Wicker Park. We don't just deal in water removal & cleanup but in full damage repair and restoration.
Our services include:
Initial damage assessment
Complete water extraction
Anti-microbial treatment to prevent the spread of illness or disease
Air circulation, dehumidification, and testing to ensure complete restoration
Cleaning and reconstruction services, if necessary
Water & Flood Damage can be a stressful situation for both home-owner and business-owner alike.  Let ServiceMaster Restoration By Simons come to the rescue.  We'll get your commercial or residential property dried, dehumidified and disinfected – FAST!
Call ServiceMaster Restoration By Simons for your emergency water damage restoration services.  We're on call 24/7/365.
Contact ServiceMaster Restoration by Simons immediately for water damage cleanup services in Chicago's Wicker Park neighborhood, or call us at 773-376-1110.
ServiceMaster Restoration By Simons also serves Bucktown and Lincoln Park in Chicago.