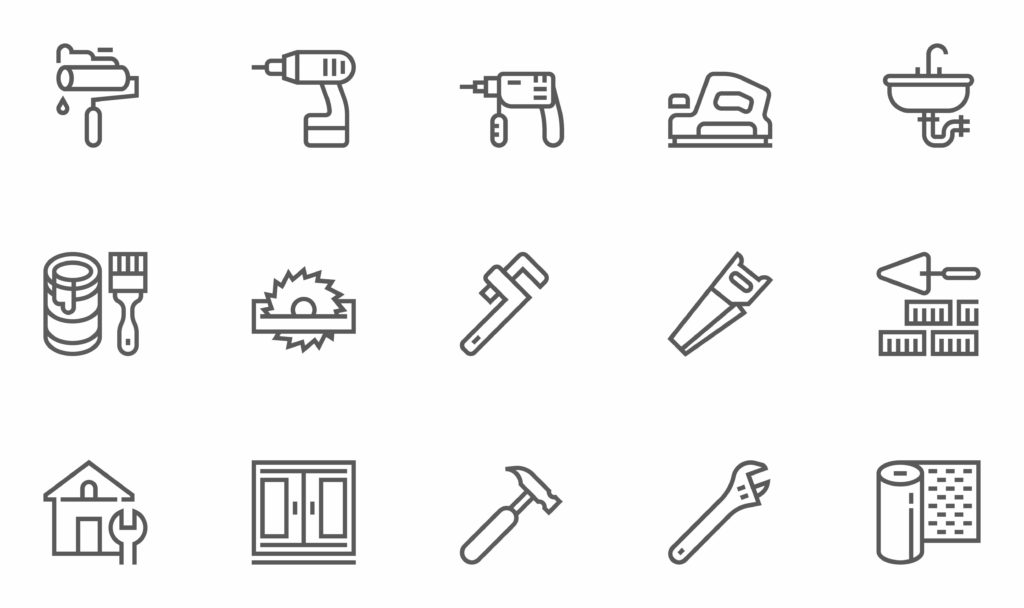 DIY, or Do it Yourself isn't new. People have been DIYing since, well, forever. And in recent years, the growth of the DIY industry has exploded, thanks to the popularity of an endless variety of TV shows on networks like DIY and HGTV. But when they're not watched with a practical eye, shows that complete their projects in thirty minutes to an hour can trick people into thinking their project will also be easy.
For instance, some people in the Chicagoland area attempt to save money on the expense of water or mold damage restoration by skipping the process of hiring restoration professionals. Instead, they try to handle the tear-out and dry-out processes themselves. For many "minor" spills (those only involving a few gallons of water at most), this can be fine as long as the spill is cleaned up quickly and occurs well away from walls or other places where the moisture from the spill can reach a gap and seep into the subfloor. But for more serious water damage scenarios, DIY is usually NAGI (not a good idea).
Whenever there's a major amount of moisture damage, it's very important for a professional restoration service like ServiceMaster Disaster Restoration By Simons  to be brought in to manage the dry-out process. Without the help of a trained and experienced expert, someone who attempts DIY moisture removal may miss pockets of moisture in the building, leading to:
Damaged building infrastructure –
Moisture can seep into the structural materials behind the walls and under the floor, causing damage. But with proper dry-out and moisture remediation, much of the damage can be mitigated or even avoided.
When moisture seeps into subfloor materials, it can cause wooden boards to shift, bend, and cup. This creates an uneven floor and poses a safety risk to the building's occupants. If they're salvageable, only professional restoration equipment can return them to normal.
Left unchecked, moisture trapped in a building can promote the growth of mold, particularly in cool, dark places such as basements and in-between walls. As any IAQ (Indoor Air Quality) Specialist can tell you, mold spores in the air pose a serious respiratory risk to children and people with respiratory conditions such as asthma.
As a rule of thumb, if the water or mold damage to your Chicago area home or business is severe enough to warrant an insurance claim, then you shouldn't try to handle the restoration process on your own. Damage that occurs as a result of DIY restoration efforts is typically not covered by insurance. Furthermore, restoration work can be hazardous for those who haven't been trained for the risks associated with working with dirty water, mold, and water-damaged structures.
As a character of Clint Eastwood once said, "A man's got to know his limitations." So, whether you're a man or woman, if you don't have the experience or equipment needed to remediate water or mold damage, give ServiceMaster Disaster Restoration By Simons a call immediately!
About Us: ServiceMaster Restoration By Simons, is a 2020 recipient of the Better Business Bureau's Torch Award for Marketplace Ethics, and recipient of the 2020 Skokie Business of the Year Award, Honorable Mention Category. ServiceMaster Restoration By Simons (MBE/WBE) is a family operated, IICRC & OSHA Certified company serving Chicago, Oak Park, River Forest, and the North Shore. We provide commercial disaster restoration services including Water & Flood Damage Restoration, Fire & Smoke Damage Restoration, Mold Remediation and a wide range of interior specialty cleaning including COVID-19 Cleaning Services, Hoarder & Clutter Cleaning, Post-Construction Cleaning, Carpet & Upholstery Cleaning to residential and commercial customers. For more information, call 773-376-1110 or visit www.servicemasterbysimons.com or info@servicemaster-rbs.com