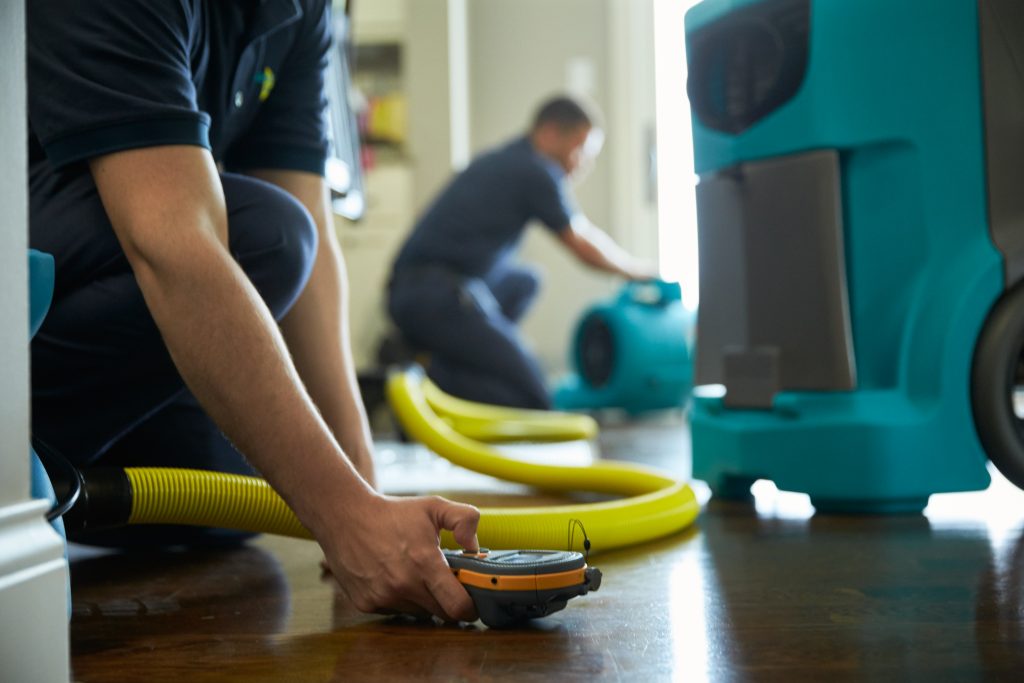 If you experience water damage in the Chicagoland area, it can be tempting to believe it's no big deal. Afterall, it's only water — right? Wrong. Gone unchecked, stray H20 can bring about the negative effects of water damage in your home. 
One of the reasons why water damage in your home is so harmful is because water is known as the universal solvent — it dissolves more substances than any other liquid. And in your home, it can dissolve major structural parts and leave behind some really terrible effects of water damage. Here are seven of the most common negative effects of water damage in your home:
Devalued Property
The signs of water damage are difficult to hide. They'll usually reveal themselves to any appraiser even if you attempt to patch affected areas or paint over the stains. Also, when water's left untreated, a repellent smell can linger which will probably turn buyers away. 
Structural Damage  
Structural damage occurs depending on the amount of water surrounding the affected area. Drywall begins to deteriorate and the subfloor can easily warp or even split, meaning you'll end up replacing and restoring the affected areas. Even solid materials that foundations are made of, whether masonry, concrete or stone, can soak up small amounts of water through their cracks and pores. Unless these pockets of water are removed, they can create defects in the building foundation that eventually weaken the entire structure.
Mold
If you've ever owned a home and experienced leaking or flooding, you already know that one of the worst effects of water damage is the growth of mold afterwards. Any presence of water with the right temperature can cause mold to begin growing in as quickly as 48 hours. Once mold is present, it can be very difficult and expensive to treat and remove. Also, if mold is left untreated it can spread and can cause adverse health effects. 
Electrical Damage
Once electrical systems are damaged by moisture, wiring, outlets, and electrical boxes become unsafe to use until they're professionally inspected. Electrical water damage usually occurs to kitchen appliances, washing machines, dryers, hot water tanks, furnaces, and low mounted electrical outlets.
Health Hazards 
A home or business exposed to floodwaters are susceptible to harmful bacteria and other microbes. If not treated correctly, toxins will linger on your affected furniture, carpets, and inside your HVAC system long after the water has dried. Those bacteria and microbes can cause serious respiratory issues and other health issues. 
Damaged Personal Items 
The same water that causes structural damage can quickly destroy many personal items including photographs, books, electronics, and personal documents, among other items. However, if you act quickly and call in a water damage expert, you may be able to reverse this negative effect of water damage and save many of your personal items.
And…Bugs!
Bugs love moisture and water damaged areas of your home create the perfect breeding ground for mosquitoes, beetles, fleas, ticks, spiders and more. And, even worse, the hatching eggs and dying bugs will attract even more insects to the area. This is why bacteria is known as one of the worst effects of water damage in your home. 
As you can see, when water damage occurs in your home, immediate action is needed. That way, you can mitigate the negative effects of water damage and minimize cleaning and restoration costs. ServiceMaster Restoration By Simons is strategically positioned to respond quickly to any emergency, large or small. Don't hesitate to call us when you don't know what to do next: we're here to help you clean up water damage and get your property back in top shape.
ServiceMaster Restoration By Simons is an MBE/WBE certified firm and family-run company serving Chicago, Oak Park/River Forest, and the North Shore.  ServiceMaster Restoration By Simons provides Disaster Restoration Services including  COVID-19 Cleaning Services, Water & Flood Damage Restoration, Fire & Smoke Damage Restoration,  Mold Remediation, and a wide range of interior specialty cleaning including Hoarder & Clutter Cleaning,  Post-Construction Cleaning,  Carpet Cleaning, and Upholstery Cleaning to residential and commercial customers. ServiceMaster Cleaning By Simons provides Specialty Cleaning Services For Chicago, Oak Park-River Forest, and the North Shore.  For more information, give us a call at 773-376-1110 or visit servicemasterbysimons.com.