Nasutsa Mabwa Featured on ABC7!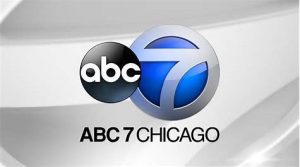 ServiceMaster Restoration by Simons is excited to announce that our President, Nasutsa Mabwa, was a guest on ABC7 last Saturday morning!  Nasutsa shared some featured fire-safety products with viewers:
·         Oil-based Heater: A very safe space heater that poses no fire hazard to your home.
·         Small-sized Space Heater: Regular space heaters pose a slight fire hazard if used incorrectly.  You'll want to use this on floor or tile, and make sure to keep curtains, drapes and bedding safely out of the way.  Make sure you unplug it at night or when you are not using it.
·         Co2 Alarm and Smoke Detector Set: Easily bought at home improvement stores, these will help keep your family safe from fire or carbon dioxide.
Thanks, ABC7, for featuring Nasutsa and ServiceMaster Restoration by Simons!  And in case you missed the segment on Saturday, check it out here.
ServiceMaster Restoration By Simons is a women-owned and family run company serving Chicago, Oak Park, River Forest, and the North Shore. The business provides disaster restoration services for damages caused by water, fire, flooding, mold remediation, and a wide range of interior specialty cleaning (hoarder/clutter, post construction, carpet & upholstery) to residential and commercial customers residing in Chicago, Oak Park, River Forest and the North Shore. For more information, give us a call at 773-376-1110 or visit servicemasterbysimons.com.