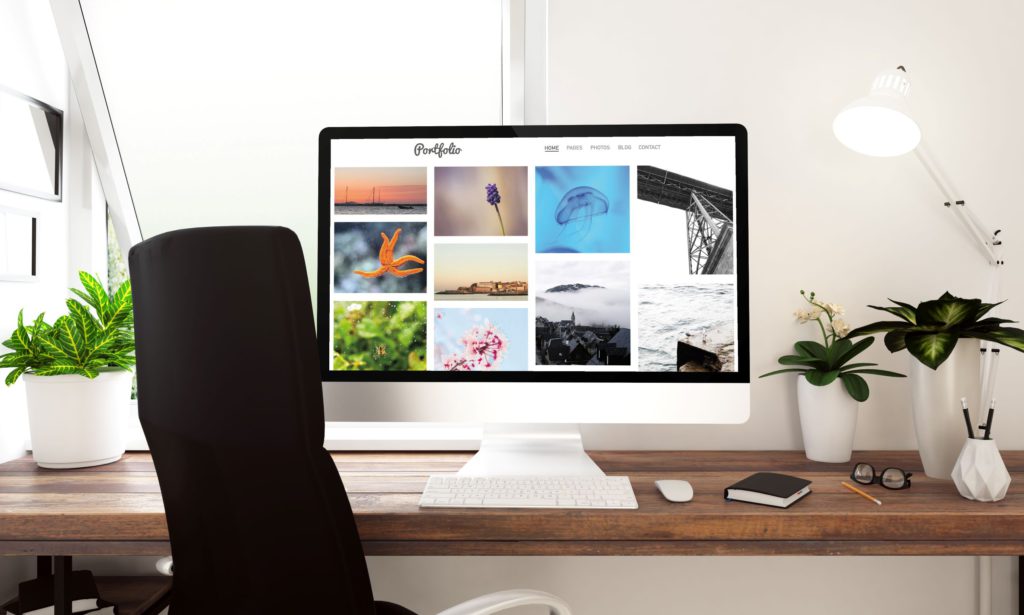 Keeping Your Workspace Clean
To many, their Chicago area workplace becomes a second home. Since so much time is spent there, most try to make it comfortable. Perhaps a bit too comfortable. Many have never developed good cleaning and decluttering habits at home and so transfer those behaviors to their work area. As a result, these habits can be very unhealthy in a number of ways.
For one thing, researchers at Florida State University conducted a study of over 4,900 adults across the U.S. to try and understand how their work environment affected them long-term. A major finding is that those working in dirty surroundings had a steeper cognitive decline than their tidier counterparts. And according to a study by Brother, 40% of survey participants said a messy workspace actually causes them to be less productive. Besides clutter promoting procrastination, having to clean it up later takes time away from important work.
But today, there are even more serious reasons why your Chicagoland workplace should be kept clean. This is why a dirty desk could result in serious health issues.
According to research by the University of Arizona, desks are some of the dirtiest and most germ-ridden surfaces we come into contact with. As a result, the average office keyboard and mouse can contain as much as 400 times more germs and bacteria than a toilet seat! And those germs could now contain the COVID-19  virus. So, for as long as the COVID-19 pandemic lasts, keeping a clean and tidy workstation has taken on elevated importance. New and enhanced sanitization measures will be needed to help prevent the spread of the disease in the workplace.
Best Practices to Keep Your Work Area Clean
First, unplug everything. Don't just switch things off. Powered-down electronics usually carry a small standby current that could be dangerous or damaging if circuitry comes into contact with cleaning fluids. It's also easier to move stuff around if it's not plugged in.
Next, clean with antibacterial disinfectant wipes the items you touch the most, such as your phone, pens, staplers, scissors, calculators, and tape dispensers, then remove them off your workspace. Afterwards, use disinfectant wipes to clean the entire desk surface, making sure to pay particular attention to the areas that you touch most often, such as edges and the areas surrounding the keyboard. For effective disinfecting, let surfaces dry out for around five minutes.
Computer screens bear the brunt of coughs, sneezes and just plain being breathed on, so they need to be cleaned but will require a little more care and attention than other items on your desk. As a rule, don't apply cleaning products directly to the display as they can cause damage, clouding, and discoloration. To clean and kill the COVID-19 virus, wipe it down with a damp (not dripping wet) microfiber cloth with a 70% isopropyl alcohol solution. Avoid using paper towels or rougher types of cleaning cloths as they may scratch or dull the screen.
If you're using your workspace every day, try to thoroughly clean and disinfect it once every two weeks. Between these deeper cleanings, focus on sanitizing high-touch points such as desk phones, keyboards, and mice once a day.
For Employers
If you're an employer, encourage employees and housekeeping staff to regularly clean all frequently touched surfaces in the workplace, such as keyboards, desks, countertops, light switches and doorknobs. Provide disposable wipes so that workers can easily wipe down those commonly used surfaces.
It is important to know that ServiceMaster Restoration By Simons provides cleaning and decontamination services to commercial and residential properties across Chicago, Oak Park IL, and the North Shore of Cook and Lake County IL. If you believe your facility has been exposed to COVID-19, call us immediately for a thorough cleaning and disinfection to protect you and your employees and so that the disruption to your business is as minimal as possible.
About ServiceMaster Restoration By Simons: 
ServiceMaster Restoration By Simons, the 2020 recipient of the Better Business Bureau's Torch Award for Marketplace Ethics, is MBE/WBE certified, and family-operated.  We are an IICRC Certified and OSHA Certified company serving Chicago, Oak Park, River Forest, and the North Shore. ServiceMaster Restoration By Simons provides commercial disaster restoration services including Water & Flood Damage Restoration, Fire & Smoke Damage Restoration, Mold Remediation and a wide range of interior specialty cleaning including COVID-19 Cleaning Services, Hoarder & Clutter Cleaning, Post-Construction Cleaning, Carpet & Upholstery Cleaning to residential  and commercial customers. For more information, call 773-376-1110 or visit 
www.servicemasterbysimons.com
.