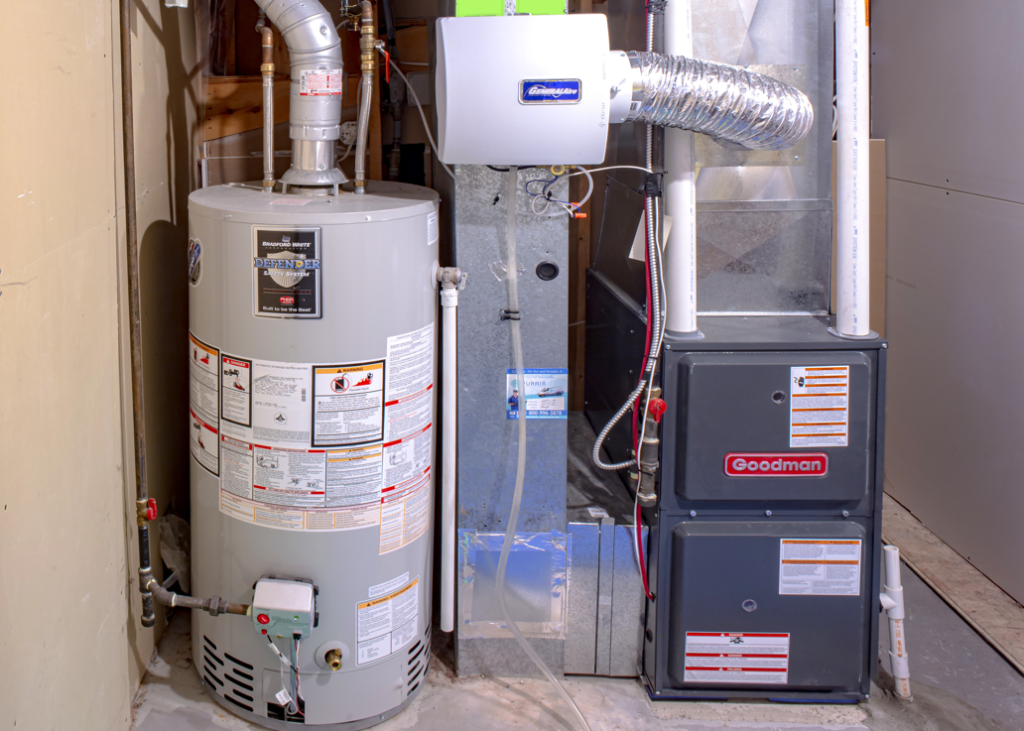 Although most Chicagoland homeowners rarely think about it, the fact remains: your water heater will eventually fail. And when it does, you may experience catastrophic water damage.
The average tank-style water heater has a typical lifespan of about eight to 12 years. Like any appliance, wear and tear and the inevitable effects of time break down the connections or even the tank itself until something gives. So, you might want to imagine your water heater as a ticking time bomb as it nears the 10-year mark.
Keep a lookout for these typical signs of a failing water heater:
Leaking around the base or on top of the unit

Your tap water becoming discolored or rusty water looking (indicating corrosion)

A decrease in your

hot water temperature
But the most disastrous water heater failure is a complete rupture resulting in the release of hundreds of gallons of water onto your property because the water supply to burst tanks continues to flow. This is usually due to corrosion within the tank or if too much pressure builds up inside your water heater. The long-term stress of contracting and expanding with constant temperature variations can also lead to a sudden rupture of the tank, without warning.
This situation is even more devastating when water heaters are situated within the interior of your Chicago area home, like in a hallway closet or finished basement. One average-sized water heater tank rupturing in the middle of the night can flood your whole home with an inch or two of water.
Ways to prevent water damage from your water heater
So, what steps can you take to prevent such devastating water damage?
The first and best action to take is to regularly inspect and monitor your water heater. Periodically check for moisture around the plumbing connections and pooling water on the top of the tank and in the catch pan that it sits in.
If you do notice any water leaks, don't hesitate to call your local plumber or HVAC technician to come out and inspect the unit before the damage gets worse. Rapid response is the key to avoiding long-term and expensive water or mold damage.
If you're renovating your house, relocate the water heater to the garage where the potential for damage is lessened. Also, check with the Chicago or your local plumbing codes whether a specially designed metal stand is required for your water heater. 
Consider purchasing a

tankless system

that doesn't use a storage tank like typical water heaters. Instead, they produce hot water on demand.
In case of emergency
If the worst happens and your water heater suddenly bursts, flooding your home, immediately call ServiceMaster Restoration By Simons. We're the water damage clean-up and removal experts in the Chicagoland area. ServiceMaster Restoration By Simons uses state-of-the-art extraction pumping equipment to speedily remove standing water, then dry and dehumidify to minimize further damage to your home or business. 
Whether the damage is minor or severe, ServiceMaster Restoration By Simons will be there for you every step of the way and can work directly with your insurance carrier on your behalf, keeping your best interests in mind.
About Us: ServiceMaster Restoration By Simons, is a SB100 Best of Small Business Award Winner 2021, Bronze Stevie® Award in the Female Entrepreneur of the Year category in the 18th annual Stevie Awards for Women in Business, recipient of the 2020 Better Business Bureau's Torch Award for Marketplace Ethics, and recipient of the 2020 Skokie Business of the Year Award, Honorable Mention Category. ServiceMaster Restoration By Simons (MBE/WBE) is a family operated, IICRC & OSHA Certified company serving Chicago, Oak Park, River Forest, and the North Shore. We provide commercial disaster restoration services including Water & Flood Damage Restoration, Fire & Smoke Damage Restoration, Mold Remediation and a wide range of interior specialty cleaning including COVID-19 Cleaning Services, Hoarder & Clutter Cleaning, Post-Construction Cleaning, Carpet & Upholstery Cleaning to residential and commercial customers. For more information, call 773-839-5542 or visit www.servicemasterbysimons.com or info@servicemaster-rbs.com