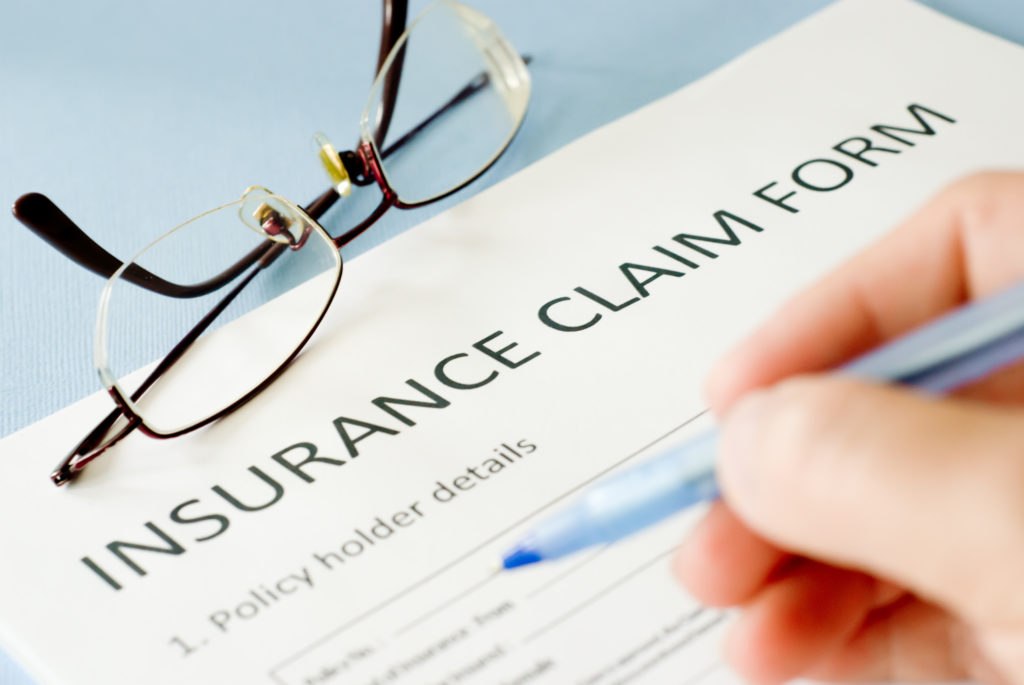 Property damage from water, fire, mold, and storms can feel devastating. While experiencing a disaster, it's hard to find an upside. But a disaster could increase your Chicagoland property value in the long run if you have the right homeowner's coverage and restoration professionals working on the job. You see, when you file a homeowner's claim, your contractor's job is to get the home back to pre-loss condition. But oftentimes it turns out better, particularly if you live in an older home.
The Importance of Proper Restoration
When you experience damage to your home, it's extremely important to have the loss inspected by ServiceMaster Restoration By Simons. Proper restoration is the key to not only maintaining the value of your home, but potentially increasing its value. If damage is left unattended or is incorrectly restored or repaired by DIY efforts or a cut-rate contractor, you run the risk of additional and significant damage in the long run.
Insurance Terms to Understand
"Pre-loss condition" is an important insurance term and concept. The definition is: the condition property was in the moment before a damage occurred. Assuming your loss is covered under your policy, your insurance will pay to bring your property back to its pre-loss condition with your deductible being your only out of pocket cost.
Besides pre-loss condition, you may also hear the term "comparable materials and quality" when dealing with your insurance company. So, this means that any irreparably damaged materials resulting from the loss will be exchanged with the same or similar material of equal quality. For example, if the laminate flooring in your kitchen gets destroyed, it'll be replaced with laminate flooring of like quality, even if the same flooring no longer exists.
In a home that's relatively new, you probably won't see much of an increase in value. But in an older Chicago area home, the damage to your property may turn out to be advantageous when decades old flooring, cabinets, carpets, etc., are replaced with brand new furnishings.
When to Upgrade
One thing many homeowners aren't aware of is that they can choose to make upgrades in the event of an insurance claim. So, if you were planning a remodel but hadn't saved up for it yet, you may be able to afford it now. This is the time to turn your damage into your benefit. Did you know that your insurance company will still only pay for comparable materials and quality less your deductible, but they certainly won't complain if you decide to spend extra money out of your pocket to upgrade those materials. In fact, they're happy if you do as they're now insuring a higher quality home, and that's a good thing in their book.
What your insurance will cover
As an example of how this would work, let's say your kitchen cabinets and laminate counter were ruined by water damage. Your insurance will pop for replacement cabinets and a counter of comparable materials and quality, but you've already been thinking about a kitchen remodel and have been saving for a future project. So, you can now combine the money you've been saving and the money the insurance is paying to upgrade to much higher quality materials for a significantly lower out-of-pocket cost. By doing this, you vastly improve your Chicagoland property value, especially when upgrading areas of your home like the kitchen or bathroom that can be expensive to remodel but are extremely attractive to buyers.*
Whether you upgrade or not, having your home restored professionally should be your highest priority. Doing so not only increases the value of your home but will also ensure the damage is completely repaired and won't come back to haunt you in the future.
ServiceMaster Restoration By Simons is the Chicagoland company of choice for commercial and residential disaster restoration. Our expert staff handles large and small insurance losses and works closely with insurance adjusters, managers, building owners, developers, homeowners, and renters.
*Do not purposefully destroy areas of your home you want remodeled so you can save some money! Besides being unethical, your homeowner's policy will not cover intentional acts in which you deliberately try to damage your property.
About ServiceMaster Restoration By Simons:
ServiceMaster Restoration By Simons, 2020 recipient of the Better Business Bureau's Torch Award for Marketplace Ethics, and recipient of the Honorable Mentioned Award for 2020 Skokie Business of the Year. We are MBE/WBE certified, and family-operated.  We are an IICRC Certified and OSHA Certified company serving Chicago, Oak Park, River Forest, and the North Shore. ServiceMaster Restoration By Simons provides commercial disaster restoration services including Water & Flood Damage Restoration, Fire & Smoke Damage Restoration, Mold Remediation and a wide range of interior specialty cleaning including COVID-19 Cleaning Services, Hoarder & Clutter Cleaning, Post-Construction Cleaning, Carpet & Upholstery Cleaning to residential and commercial customers. For more information, call 773-376-1110 or visit www.servicemasterbysimons.com.