Home Flooding and Your Health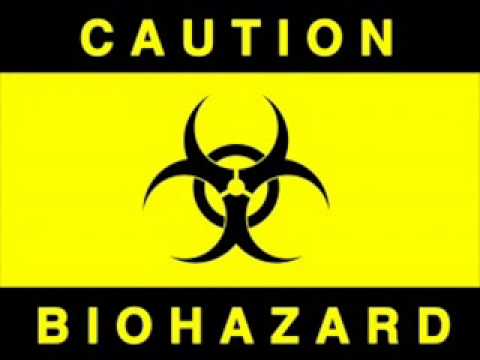 Chicago's chilly April brought heavy rains to the city this spring — and according to the Chicago Tribune, this May has been the fourth wettest on record.  With the frequent heavy rainfall, flooding has been an everyday occurrence for Chicago homeowners.
We at ServiceMaster Restoration by Simons know there are few things worse than discovering unwanted water in your home after heavy rains or other natural disasters.  Puddles of storm water that have leaked through a home's foundation into the basements of unsuspecting homeowners cause anxiety and frustration, even though the situation often isn't hard to fix.  But when homeowners procrastinate damage control due to confusion or frustration after a flood, a minor problem can turn into a major one — and not just in terms of structural water damage. What homeowners often don't know is that flood waters can also be a silent threat to the health of all residents.  
It's important to remember that all flood waters are not created equal.  Depending on the water's source, there could be a variety of biohazards and contaminates to worry about. Our guide will help you differentiate between the types of floodwaters and determine if your health could be compromised.  
Clear, Clean or Whitewater (Category 1)
Whitewater usually results from overflowing sinks, broken water supply lines or a damaged faucet.  It has few contaminants and is a minimal health threat, so it's usually safe to come into contact with.  But standing white water can become grey water in as little as 48 hours if a professional is not called in to begin the cleanup process. If you are experiencing home flooding after a storm, it is a safe bet that you are not dealing with this type of floodwater.
Greywater (Category 2)
Greywater is wastewater from bathtubs and showers, washing machines, dishwashers, sinks and other malfunctioning appliances.  It can also come from a severe weather event, like heavy rains and flooding, or an overflowing plumbing fixture or broken pipe.  It can ruin carpeting, furniture and drywall, but doesn't contain fecal matter and may or may not have severely threatening contaminants.  It does pose a greater risk than whitewater and water damage cleanup should begin immediately.
Blackwater (Category 3)
The most hazardous of all flood water types, blackwater contains fecal matter or other human waste and comes from toilets, sewage backups or severe flooding.  It may contain dangerous chemicals, disease-causing organisms and other pathogens. Germs found in blackwater can cause health hazards like infectious diseases, vomiting, diarrhea, long-term respiratory problems, nausea, memory loss and liver failure.  Blackwater should be taken extremely seriously.
In general, it's best to stay away from flood waters, especially if they've been standing a while and might be harboring mold.  You should always call a trusted, certified restoration company for help cleaning up flood waters and restoring structural damage.  Here at ServiceMaster Restoration by Simons, we are committed to our clients' homes and health, so don't hesitate to give us a call.  We're standing by for all your restoration concerns and questions!
ServiceMaster Restoration By Simons is a MBE/WBE certified minority and women-owned and family run company serving Chicago, Oak Park, River Forest, and the North Shore. The business provides disaster restoration services for damages caused by water, fire, flooding, mold remediation, and a wide range of interior specialty cleaning (hoarder/clutter, post construction, carpet & upholstery) to residential and commercial customers residing in Chicago, Oak Park, River Forest and the North Shore. For more information, give us a call at 773-376-1110 or visit servicemasterbysimons.com.