Chicagoland Storms Can Bring a Flood of Concerns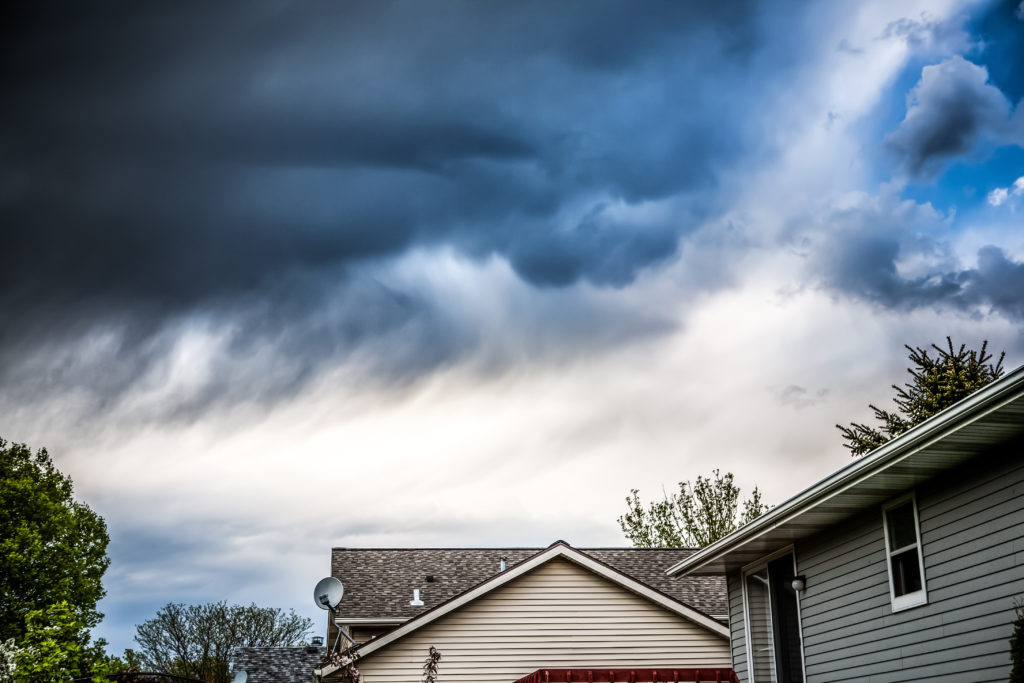 Rain is essential for life. Yet sometimes heavy microbursts spring up or we may have several rainy days in a row. When that happens, parts of the Chicagoland area can end up flooded. In fact, flooding is the number one severe weather killer nationwide, and the Midwest is no stranger to life-threatening flooding events.
Major flooding and record-setting rainfall most recently hit the Chicago area in May 2020. In just four days, over 7 inches of rain fell and caused major flooding on roadways. On Lower Wacker Drive, several people and trapped motorists had to be rescued by boat. The Chicago River rose so high that the Metropolitan Water Reclamation District had to reverse the flow to Lake Michigan!
Extreme Midwest flooding has increased in frequency and intensity and is expected to escalate through this century. Senior Service Hydrologist W. Scott Lincoln with National Weather Service Chicago has been keeping track of this data for years.
"We have definitely seen a change in the rainfall and the precipitation over the last several decades," Lincoln said. "If we look back to 1950 versus to today, we have about a 10% to 20 % increase in Northern Illinois. While that doesn't seem like a big deal, just a small amount can change the water balance and can change how much water ends up in our rivers. So that 10% to 20% increase has led to a 50% to a 100% increase in the average flow in rivers in Illinois."
Where flood waters occur, we may see images of people wading through them. Many times, they have no choice as they're trying to escape to higher ground. But sometimes we see pictures or videos of kids, even adults, playing in floodwaters. To some, there's something tempting about romping about in water when it's in places it's usually never seen. But here are some serious reasons why you never want to walk (or play) in floodwaters:
Creature features – some of your playmates may include poisonous snakes, bugs, leeches, disease-carrying rodents and decaying animal carcasses.
Shock value – a live power line could give way (which is not unusual in disaster areas) and land in the water you're standing in. No description necessary.
Junk in the funk – flood waters can carry and/or hide all sorts of debris that can harm you – broken glass, torn metal, splintered wood, etc.
The force is not with you – it only takes 6 inches of rapidly moving floodwaters to knock you off your feet and carry you to an uncertain fate.
Contamination abounds – many floods cause sewer overflows, releasing dangerous chemical waste and harmful microbes. These can make you very ill, especially if you swallow any or it comes in contact with your eyes, nose or open sores.
They suck – when flood waters cover storm drains or sink holes, powerful whirlpools can form that may not be visible from above. They can pull you under and won't let you go.
If you must walk in flood water (standing only – never go into moving water unless you've got a rope attached and you're with a fireman/EMT/etc.), then take all precautions. Wear protective coveralls and where your skin or clothing touches the water, wash as soon as possible. Also make sure you keep up with all vaccinations.
The dangers listed above can also enter your home during flooding. And even if the flooding comes from an inside source, some of these hazards still exist. So instead of trying to handle such a catastrophe yourself, call the professionals at ServiceMaster Disaster Restoration By Simons who are trained for such emergencies. We use powerful pumps and truck-mounted vacuum units to quickly remove hundreds or thousands of gallons of water from your Chicagoland property. Then we'll dry, dehumidify, clean, repair and return your property to normal.
About Us: ServiceMaster Restoration By Simons, is a 2020 recipient of the Better Business Bureau's Torch Award for Marketplace Ethics, and recipient of the 2020 Skokie Business of the Year Award, Honorable Mention Category. ServiceMaster Restoration By Simons (MBE/WBE) is a family operated, IICRC & OSHA Certified company serving Chicago, Oak Park, River Forest, and the North Shore. We provide commercial disaster restoration services including Water & Flood Damage Restoration, Fire & Smoke Damage Restoration, Mold Remediation and a wide range of interior specialty cleaning including COVID-19 Cleaning Services, Hoarder & Clutter Cleaning, Post-Construction Cleaning, Carpet & Upholstery Cleaning to residential and commercial customers. For more information, call 773-376-1110 or visit www.servicemasterbysimons.com or info@servicemaster-rbs.com