5 Things NOT Covered by Homeowners Insurance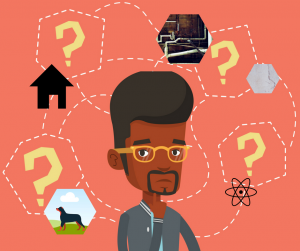 It's no secret that homeowners insurance is pretty confusing — from the wide variety of insurance carriers to the wide range of coverage offered by different plans, it can be hard to understand the coverage you need versus the coverage you have. The topic of what homeowners insurance does cover is one I have written about in the past- and you would be surprised by that list! However, today, I want to focus on the opposite: Surprising things your homeowners insurance probably does not cover.  
I believe in full transparency when it comes to insurance, which is why I've used my expertise to bring you this down-and-dirty guide to five sneaky things that probably aren't covered under a standard current policy.
Standard home insurance policies usually won't cover earthquakes or floods, but many homeowners are unaware of this fact and end up paying huge bills out of pocket. For many cities in the US, flood coverage is especially important with all the heavy spring rains we've been having in recent years. You'll definitely want to consider discussing coverage options for disaster restoration with your insurance agent because oftentimes, flood and earthquake coverage can be added onto your policy as an endorsement. And if not, you can probably purchase coverage for these disasters separately.  
Dog bites caused by certain breeds
In the What Does Homeowners Insurance Cover Guide, I wrote about how surprising it is that dog bites are usually covered under standard policies. However, that is not always the case. Dog bites are typically covered, but there's a caveat:  If the offending dog is a member of a "high risk" breed, homeowners insurance probably won't help you out.  Check with your insurance agent to see if they have a list of high risk breeds so you can find out if you'll have to pay out of pocket if Buster bites someone who then serves you a lawsuit.  
This one is super sneaky, if you ask me. You see, if a pipe bursts in your home, the water damage restoration  is usually covered under standard home insurance policies. However, the actual cost of pipe repair or replacement is generally not. Depending on how many pipes burst and for what reasons, that could be a pretty big out-of-pocket bill you'll have to take on. Another thing to note here is that if the burst pipes were caused by negligence (meaning, you didn't repair them when they should have been or didn't take steps to resolve freezing pipes), your insurance company could also deny your claim for water damage coverage.
The possibility of a nuclear accident might sound far-fetched, but honestly, I think it's a more likely scenario than people give it credit for. According to the Federal Emergency Management Agency, about three million people in the United States live within 10 miles of an operating nuclear plant. And if you're one of those three million, the bad news is that you're probably not covered. With the very real threat of an accident that could cause uninhabitable levels of radiation, it's best to proactively talk to your insurance agent about your options.
When it comes to sinkholes, it's the same story as earthquakes and floods — damages caused by them will almost definitely not be covered by a standard homeowners insurance policy. There are two exceptions to the rule, though: If you live in Florida or Tennessee, sinkholes are covered under "catastrophic ground cover collapse." Talk to your insurance agent to find out if this coverage is offered through their company because sometimes this coverage can be hard to obtain. 
Insurance coverage can be difficult to understand, but my goal is to help homeowners like you, become an expert on your own policy. Now that you know what your insurance may not cover, check out my guide on what homeowners insurance does cover.  Then, I recommend that you take the next step and give your agent a call. The best way to understand your specific coverage is to ask proactive, straightforward questions. Trust me, you'll be happy you did!