Anne West/Coldwell Banker: Our Featured Small Business of the Month
The team at ServiceMaster Restoration by Simons is thrilled to announce that our featured small business for October is Anne West of Coldwell Banker. Congratulations, Anne! You are such a great role model for aspiring female business owners.
Check out our interview with Anne below.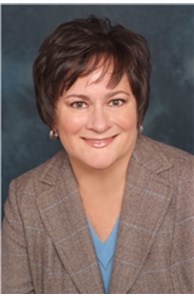 What is the name of your company, and what do you do?
I am a real estate agent with Coldwell Banker in Winnetka. I work with home buyers and sellers on Chicago's North Shore, from Evanston to Highland Park.
How long have you been in business?
I just celebrated 9 years in real estate.
Who are your target customers?
I specialize in property marketing so my target is people who are looking to sell their home–they may be moving up to a larger home, relocating out of state or, in many cases, they are empty nesters wanting to downsize. As a property marketing expert I "package", price and promote homes to sell quickly and for top dollar. That means preparing the home to appeal to today's buyers, pricing it correctly based on careful analysis of market trends and dynamics, and then maximizing exposure to target buyers through a comprehensive online and offline marketing program.
I also work with buyers, especially people relocating from out of the area or from other countries. I have a well-established blog with lots of information about the North Shore, so a lot of people moving from abroad find me when they do a search about the area.
Where do you operate?
I focus primarily on the lakefront communities of Evanston, Wilmette, Winnetka, Kenilworth, Glencoe and Highland Park.
Tell us a little about yourself:
I am married with two kids and live in Wilmette. Before getting into real estate, I was a senior marketing executive, working in both Fortune 500 companies and start-ups over my twenty-five year career. I draw on my experience in marketing strategy, financial management, customer service and negotiation to deliver positive results for my clients.
Is there anything else you would like us to know about your business?
One of my passions is helping people sell "hard-to-sell" homes: homes that are often solid and well maintained, but dated and unappealing to today's buyers. I educate them about what their buyers are looking for and will pay top dollar for, and then help them make the necessary changes to turn their home from blah to beautiful, without breaking the bank.
Contact Info:
Phone: 847-687-5957