ServiceMaster Clean – Where Cost Meets Quality
Free Estimates | Highest Standard of Cleaning | Flexible Schedule 
Post Construction Cleaning | COVID Disinfection | Deep Home & Basement Cleans | Hoarder Cleaning | Carpet Clean
Cleaning Resources
Areas Service Master serves in the North Shore
Where Cost Meets Quality. Call Us at
773-376-1110
or
Book Appointment Online

We Make Post Construction Cleaning Fast, Easy, & Efficient
When your home or business construction project is complete, you can count on ServiceMaster By Simons to provide Post Construction Cleaning that properly removes leftover dust and debris from your home and business improvement projects. Our team has decades of experience in Cleaning in Chicago and suburbs, and we work with the most advanced, and environmentally conscious products and equipment in the industry. You should feel proud to unveil the new additions to your home without dealing with any messes that general contractors and their construction workers leave behind. ServiceMaster By Simons guarantees that you'll experience above-and-beyond customer service and fast, effective results! 
Post-Construction Cleaning services we provide include the following:
Vacuuming

Dusting air diffusers

Cleaning lights within the construction area

Cleaning windows

Refinishing floors

Cleaning restroom fixtures

Spot cleaning interior glass

Spot cleaning walls

Spot treating affected carpet areas

Damp mopping hard-surface floors

And more!

COVID 19 Disinfection & Fogging? Easy & Safe.
Ensuring your workspace and home are safe and disinfected is an easy and worry-free process with ServiceMaster By Simons. Because sanitizing wipes won't cut it. If you're an essential service provider or your home has been exposed to COVID 19, you need to keep your area of work/home safe for your customers, employees, and family. 
The Disinfectant & Fogging methods we use are safe! We use NISUS DSV™ Disinfectant, Sanitizer, Virucide (10324-80-64405), an EPA hospital-grade disinfectant, that fights 99.99% of bacteria so you as a business or homeowner can restore peace of mind to those returning to work or home. Other benefits of our methods include; Safe For Children, Water Based & Odorless disinfectant, and Non-Flammable & Non-Toxic.
How It Works
Any home or business in the Chicagoland is prone to COVID 19 by sneezing, coughing, or other airborne droplets. ServiceMaster By Simons disinfectants not only break down the shields that protect the virus, but our methods reach every nook & cranny of your space to kill the virus. You can rest assured when your employees return to work, or you return home after being exposed to COVID, our methods will help you get right back into the routine without worrying about unsafe chemicals or dangerous bacteria and viruses. 
To Be Clear, you must still follow guidelines from the CDC. Although your home or business may be cleared by our COVID Cleaning Services, you must still practice social distancing, wearing a mask, and wash your hands. 

Help For Hoarders 
To help get your home back to a safe and peaceful condition, we offer the following hoarder house cleaning services: the removal of tagged items, hauling of heavy appliances and furniture, a thorough cleanup of the home, and delivery of items to your favorite charity (upon request). While we're cleaning, we will treat you or your loved one with non-judgmental compassion and sensitivity.
How It Works
Our Hoarder Cleaning Process includes:
Step One: 

Consultation with you to determine project clean up goals (sorting, disposal, storage, deep cleaning, odor mitigation).

Step Two: 

Content removal, disposal & storage as determined by the initial consultation. All disposal is taken off-site.

Step Three: 

Pack out of items.  Items can be left on-site in your home or taken to an off-site storage facility for your convenience.

Step Four: 

Deep Cleaning – Conduct a thorough deep clean of the property top to bottom. This includes kitchens, bathrooms, walls & floors, ducts.

Step Five: 

Odor mitigation, if required. Includes ozone, hydroxyl, and deodorization of your property along with air-filtration-cleansing.
In addition to creating emotional, social, and mental havoc, hoarding causes a host of physical dangers. These dangers include:
Blocked exits and heating and cooling vents.

Exposure to spoiled or rotten food.

Severe insect and rodent infestation.

Risk of being trapped under fallen piles and stacks of hoarded items and debris.

Physical isolation.

Exposure to poisons such as ammonia and/or biohazardous materials, including vomit, blood, feces, and urine.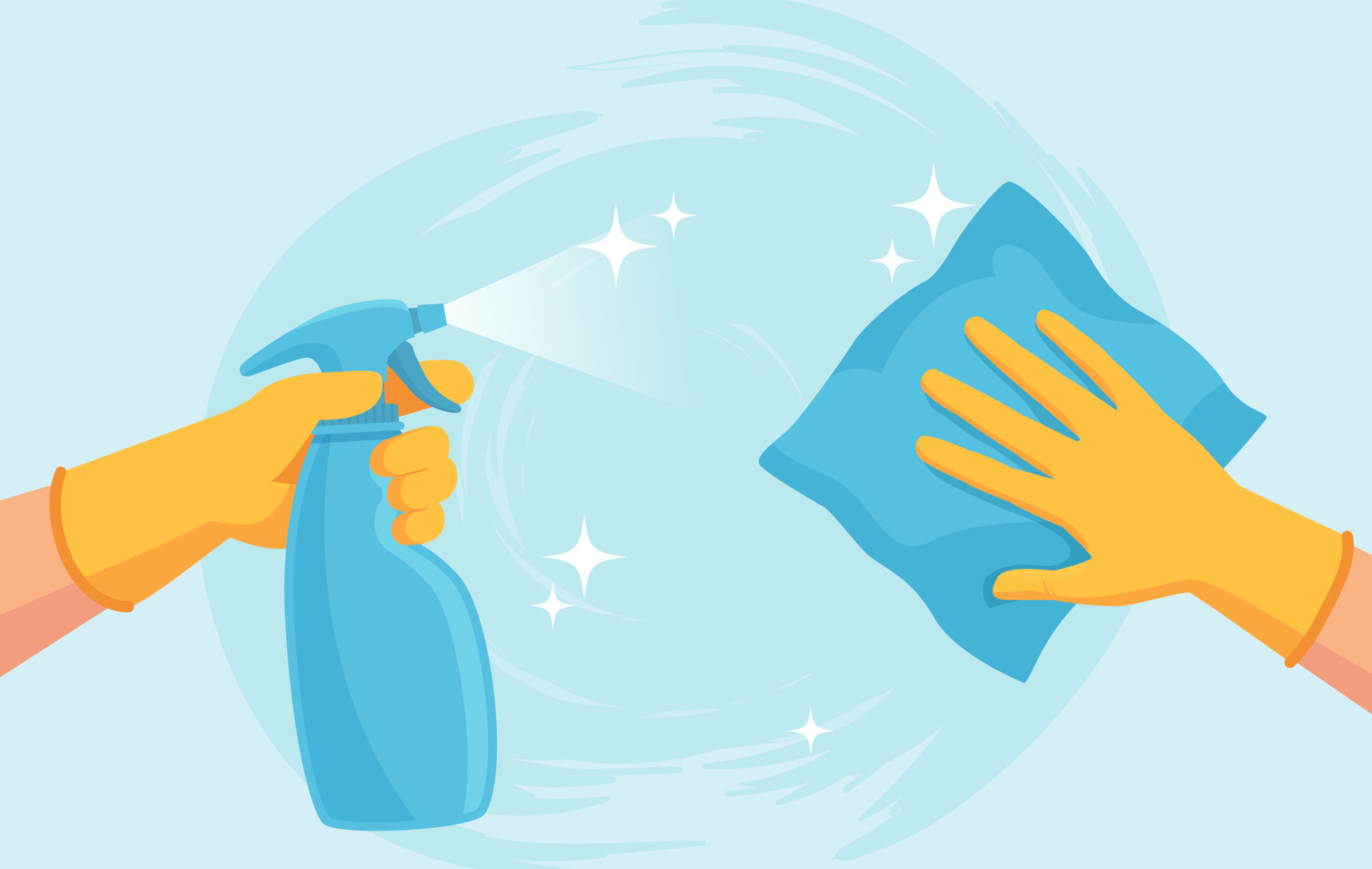 Additional Information 
Our Other Specialty Cleaning Services Include:
Why ServiceMaster in North Shore?
  As a woman-owned and family-operated firm, ServiceMaster of Skokie IL takes great pride in meeting and exceeding the expectations of our customers. Behind our commitment to excellence are five key attributes that compose who we are and what sets us apart from other companies.      
We Are Experts and define industry standards in scale and scope with an adaptable, extensive network of ServiceMaster Clean franchises that consistently deliver exceptional results
We Are Committed to customer satisfaction and are directed in all we do by their needs.
We Are Complete and look to provide excellent service and engage in proactive behavior.
We Are Driven to pursue the highest standards and continuously improve in all aspects of our business.
We Are Steadfast.  ServiceMaster Chicago is here for the long haul with consistent service that ensures ongoing customer satisfaction.
We Are Highly Reviewed
  Don't just take our word for it.  Check out our great reviews, search our great blogs and articles, or check out our website. You can also check out our HIGHLY RATED Google page.      
With our convenient locations in Chicago's City Center and our North Shore location in Skokie IL, we get out to your property quickly. We are prepared to clean your commercial and residential property – FAST!
  Whether you are a Property Owner, Property Manager, Insurance Professional, or Real Estate Professional, ServiceMaster of North Shore, has got you covered.  We've served Chicago-land and its suburbs for over 65 years. We own and maintain the industry's best restoration equipment for Construction & COVID Cleaning, and we've got PLENTY of it!      
State-of-the-Art Drying Systems including
Air Movers
Dehumidifiers
Wood Floor Drying Systems
Negative Air Scrubbers
Water Extractors
Odor Elimination Machines
Where Cost Meets Quality. Call Us at
773-376-1110
or
Book Appointment Online