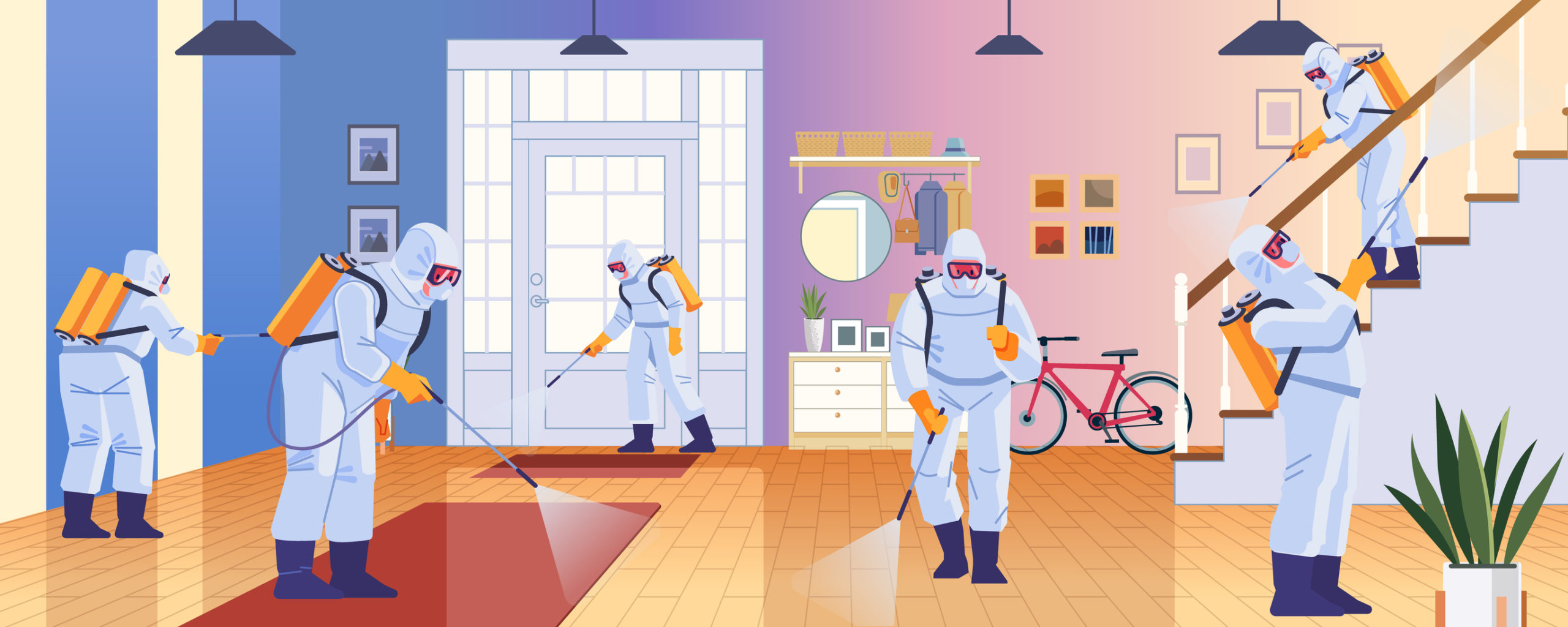 Ready To Get Your Space Disinfected? Call Us at
773-376-1110
or
Book Appointment Online
Disinfectant Fogging & Spraying? Easy & Safe.
Ensuring your workspace and home are safe and disinfected is an easy and worry-free process with ServiceMaster By Simons. Because sanitizing wipes won't cut it. If you're an essential service provider or your home has been exposed to COVID 19, you need to keep your area of work/home safe for your customers, employees, and family. 
The Disinfectant & Fogging methods we use are safe! We use NISUS DSV™ Disinfectant, Sanitizer, Virucide (10324-80-64405), an EPA hospital-grade disinfectant, that fights 99.99% of bacteria so you as a business or homeowner can restore peace of mind to those returning to work or home. Other benefits of our methods include; Safe For Children, Water Based & Odorless disinfectant, and Non-Flammable & Non-Toxic.
Ready To Get Your Space Disinfected? Call Us at
773-376-1110
or
Book Appointment Online
Understand Our Process Under 30 Seconds
How It Works
Any home or business in the Chicagoland is prone to COVID 19 by sneezing, coughing, or other airborne droplets. ServiceMaster By Simons disinfectants not only break down the shields that protect the virus, but our methods reach every nook & cranny of your space to kill the virus. You can rest assured when your employees return to work, or you return home after being exposed to COVID, our methods will help you get right back into the routine without worrying about unsafe chemicals or dangerous bacteria and viruses. 
To Be Clear, you must still follow guidelines from the CDC. Although your home or business may be cleared by our COVID Cleaning Services, you must still practice social distancing, wearing a mask, and wash your hands.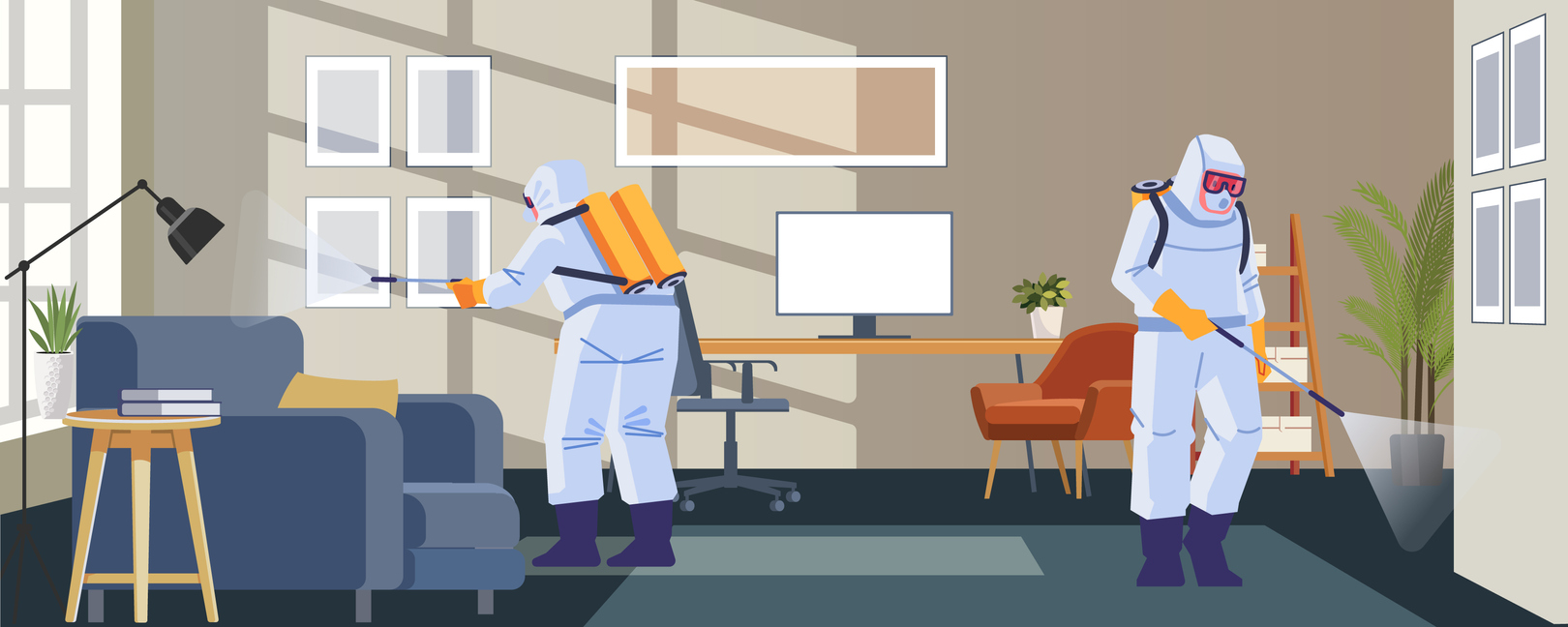 COVID Cleaning Services & Disinfection FAQs
We Serve The Chicago Metropolitan Area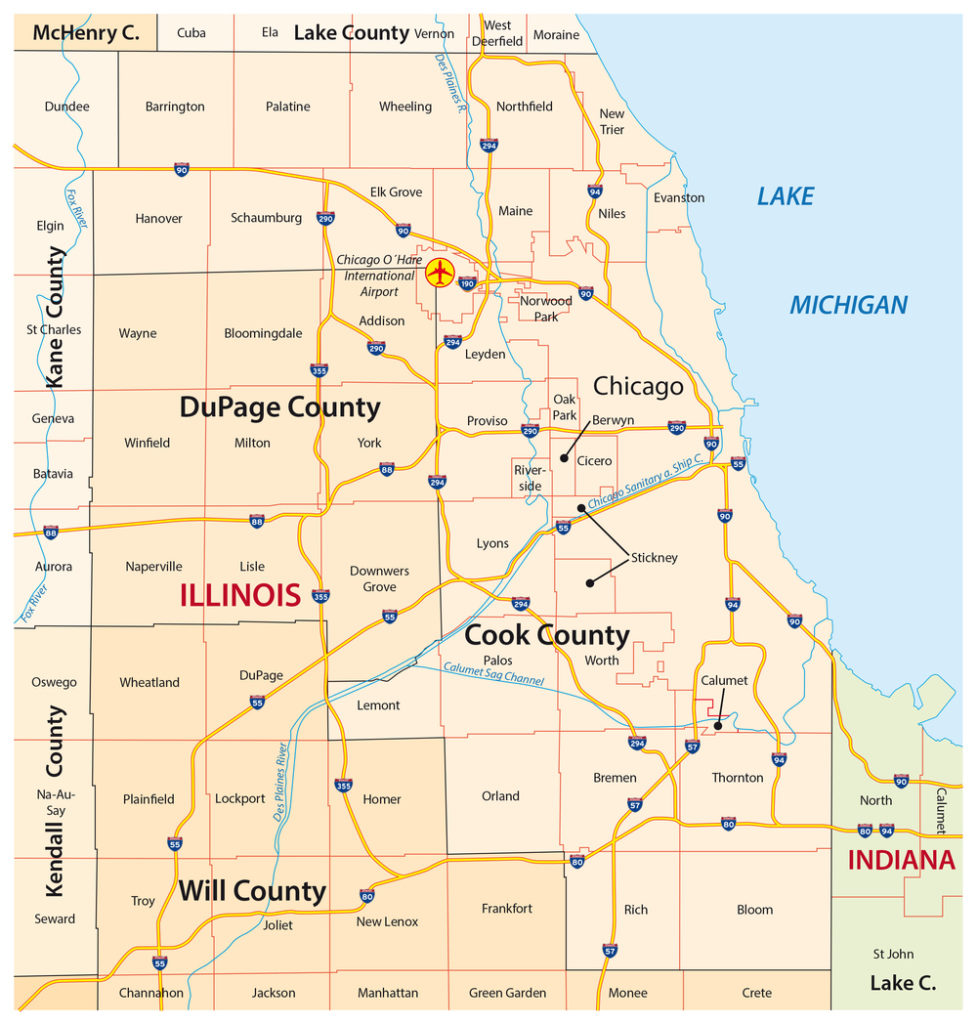 We Understand These Are Difficult Times
But We are Here To Help You Every Step Of The Way. Contact Us For Hassle-Free Questions When You're Ready To Talk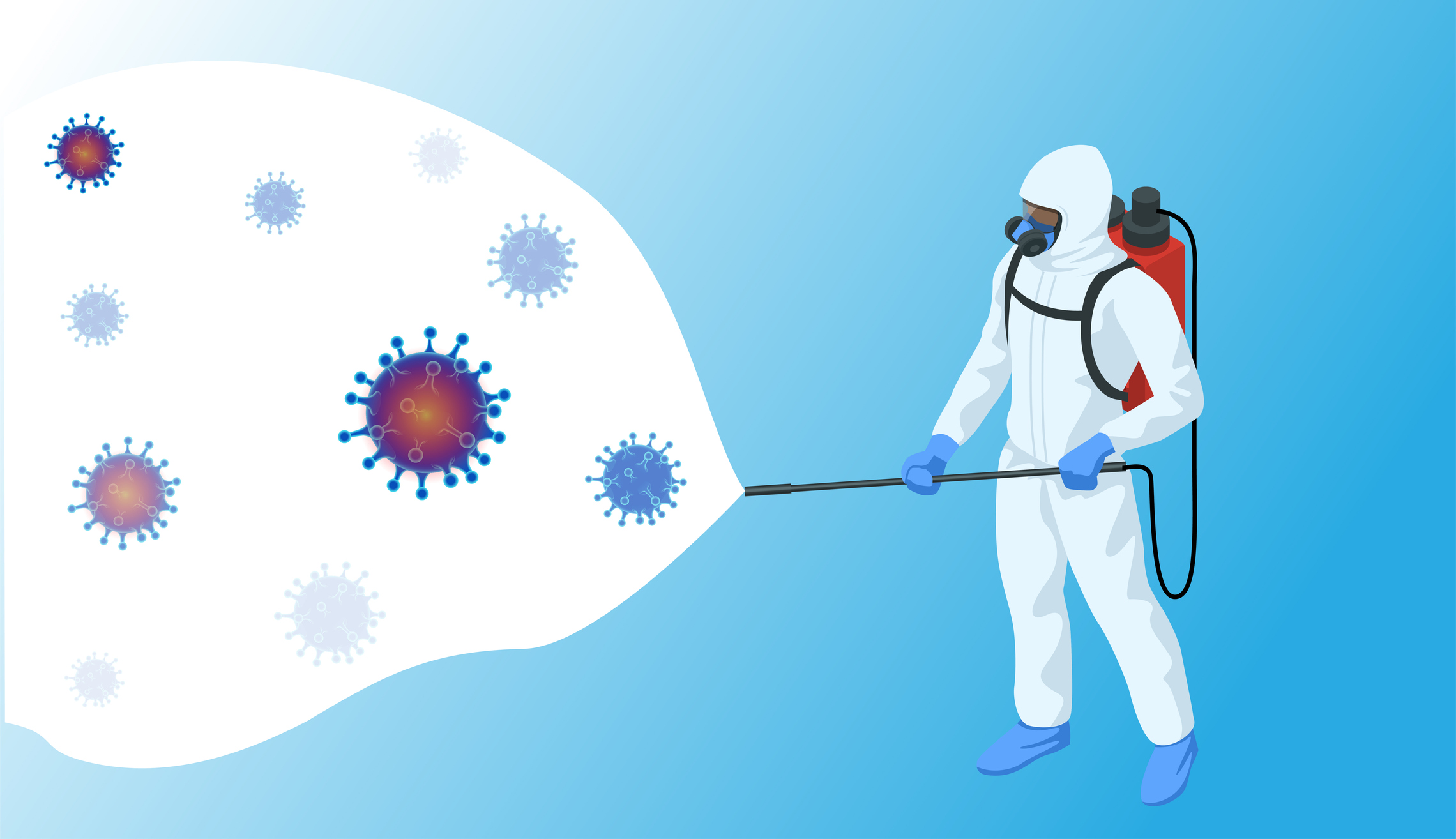 Additional Information 
---
How To Choose The Right COVID Cleaning Services? 
Why ServiceMaster By Simons? After all, there are other companies that make the same claims we do. Why not just pick one out of a hat? Consider this: if you have to undergo surgery due to a dangerous and life-threatening condition, wouldn't you insist on having a surgeon with extensive training, years of experience, and a sterling reputation to get you back to good health? Well, your health and property is probably the biggest investment you'll make in your lifetime, so it's also very important to have a company with the knowledge, experience, and reputation you can trust to take care of you.
Almost all industries that take safety and health seriously require to get licensing, e.g., electrical contracting and plumbing. However, COVID cleaning companies are not obliged to get licensed, thus making it possible for anyone to start their own firm and do the job without proper training, knowledge, and skills. Disinfecting businesses and homes is a complex job! That's why ServiceMaster By Simons is IICRC certified. We closely follow the guidelines of The Institute of Inspection Cleaning and Restoration Certification to ensure each job is done correctly. 
CDC & EPA Approved
ServiceMaster Restoration By Simons utilizes CDC approved and EPA registered industrial-strength disinfectants with a broad spectrum kill claim for Coronavirus Cleaning Service.
All infected materials are cleaned, disinfected, and properly disposed of as biohazard waste
Fully encapsulated personal protective equipment (PPE) and full-face respirator masks are worn at all times by our certified cleanup technicians
We adhere to a stringent coronavirus demobilization process for our equipment, trucks and waste storage areas

ServiceMaster Certified For Businesses 
Ask about our Certificate of Disinfection & the door/window decal for your business after our COVID-19 Disinfection Service & Coronavirus Cleaning Services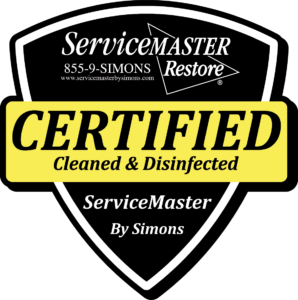 Ask about our Certificate of Disinfection & the door/window decal for your business after our COVID-19 Disinfection Service & Coronavirus Cleaning Services
Our COVID-19 cleaning services were recently featured on NBC News. We are honored to bring our disinfection process to restore safety in households and businesses across Chicagoland.
COVID 19 Cleaning Services in the following cities:
COVID-19 Cleaning Chicago IL
COVID-19 Cleaning Deerfield IL
COVID-19 Cleaning Des Plaines IL
COVID-19 Cleaning Evanston IL
COVID-19 Cleaning Glencoe IL
COVID-19 Cleaning Glenview IL
COVID-19 Cleaning Highland Park IL
COVID-19 Cleaning Kenilworth IL
COVID-19 Cleaning Lake Forest IL
COVID-19 Cleaning Lincolnwood IL
COVID-19 Cleaning Morton Grove IL
COVID-19 Cleaning Northbrook IL
COVID-19 Cleaning Niles IL
COVID-19 Cleaning Northfield IL
COVID-19 Cleaning Oak Park IL
COVID-19 Cleaning Park Ridge IL
COVID-19 Cleaning Rosemont IL
COVID-19 Cleaning Skokie IL
COVID-19 Cleaning Wilmette IL
COVID-19 Cleaning Winnetka IL
How We Clean, Fog & Disinfect For COVID 19?
COVID 19 or Coronavirus can survive on most surfaces for up to 17 days and people infected by COVID 19 may not show symptoms until approximately two weeks after infection, making it difficult to track and contain. This is why having a trusted professional Biohazard Cleaning & Remediation Company like ServiceMaster Restoration By Simons on your side is so important.  We'll provide the Reentry Cleaning & Decontamination Services.
ServiceMaster Restoration By Simons has developed a two-stage preventative cleaning process to provide the most effective cleaning possible. This process involves the disinfection of all horizontal surfaces as well as any high-touch points such as door handles, elevator buttons, escalator rails, and so on. Next, we use a specialized fogging system to provide the most complete coverage and disinfection of your facility. This two-stage preventative cleaning process provides the most comprehensive preventative cleaning available. We use EPA registered hospital-grade disinfectants throughout the entire process.
Cleaning, Fogging & Disinfecting Services Include The Following:
Hand wiping, cleaning, fogging & disinfecting of all horizontal, vertical, flat and High-Touch surfaces
walls, ceilings & floors
doorknobs and handles
light switches and covers
faucets & handles
computers, keyboards
copiers & printers
telephones & entertainment
cabinets and countertops
appliances and kitchen areas
desks, tables & seating areas
carpet & upholstery steam cleaning
CALL SERVICEMASTER RESTORATION BY SIMONS TODAY!
As the pandemic continues to grow so does the demand for preventative cleaning and disinfecting service.
Call ServiceMaster Restoration By Simons at 773-376-1110 or contact us here to schedule a consultation