Fire Damage Restoration Near North-Smoke Odor Removal-Soot Cleaning-Structural Cleaning-Content Cleaning-ServiceMaster Restoration By Simons Chicago
ServiceMaster Restoration By Simons Chicagoland's Trusted Name In Disaster Cleaning and Restoration, Provides Emergency Fire Damage Restoration Services, Smoke Odor Removal, and Soot Cleanup to Residents and Business-Owners of Chicago's Near North-Side
A fire or smoke damage in Near North could be detrimental to the downtown Chicago area. With so many buildings, attractions, and residences in close quarters, fire and the resulting damage could easily spread from one structure to another. Immediately call 773-376-1110 for service.  Fire Damage Restoration in Near North includes more than just repairing the damage to your building. ServiceMaster Restoration By Simons also provides soot removal and smoke damage repair, ensuring that the damage stops with the flames.
Additionally, our quick response means that fire damage is contained to the affected room or building and that soot, smoke, and odors don't invade other parts of the building through vents.
A fire can be an emotional and stressful time in your life. We can be there to help ease your mind and guide you throughout the fire restoration process.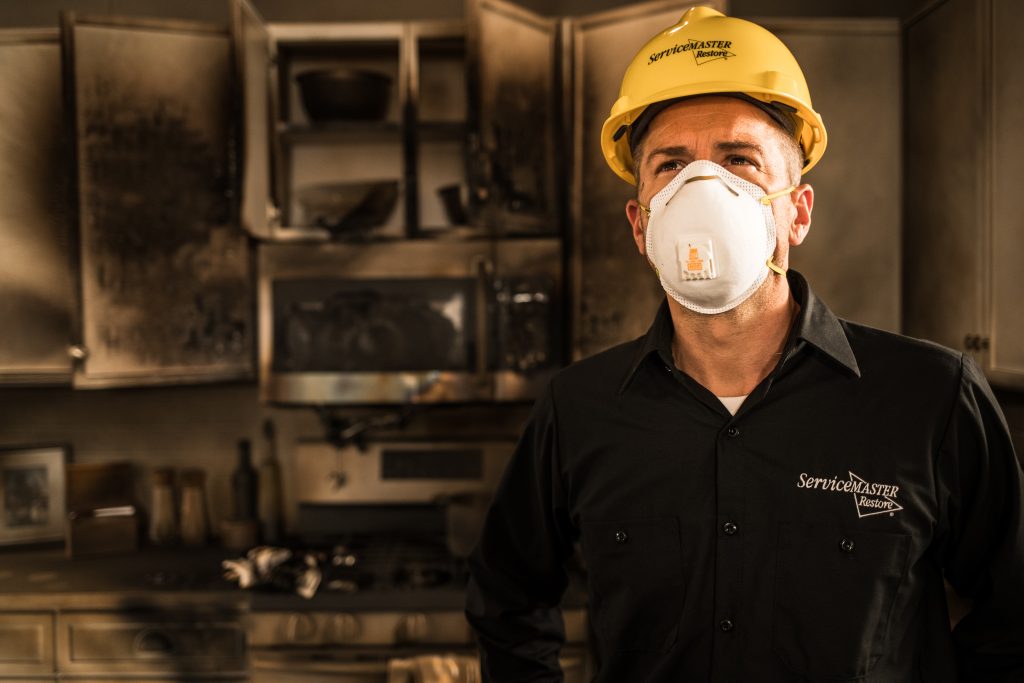 Inventory and Storage
When it is safe to enter the building, we can inventory, clean, pack out, and store the contents of your building. By removing contents from the building, you prevent further damage and clear the way for the restoration process ahead.
Fire Damage Repair and Restoration
Removing charred and burned parts of your building is only the first step in fire restoration. We don't quit until your structure is not only repaired but restored to its pre-loss condition.
Soot and Smoke Odor Removal
Fires result in more than just observable damage. Lingering soot and smoke can cause continued damage if not cleaned properly and thoroughly. A professional fire restoration knows where to look and how to handle every facet of fire damage.
ServiceMaster Restoration By Simons is the fire restoration professional to call in Near North, Chicago. Our 24/7/365 emergency hotline is always open to call, even on holidays. Fire disasters can strike at any time, but we're always ready to help. Call us at 773-376-1110 or contact us here.
ServiceMaster Restoration By Simons also provides Fire Damage Restoration in and around Old Town, Goose Island, River North, West Town, Bridgeport, Streeterville, and the Magnificent Mile.