Carpet Cleaning Bucktown – ServiceMaster Restoration By Simons Chicago
If you live between Fullerton Avenue and North Avenue and from Western Avenue east to the Kennedy Expressway, then ServiceMaster Restoration By Simons provides professional Carpet Cleaning Services for your Bucktown property!
Bucktown Carpet Cleaning Service
Chicago's Bucktown neighborhood has nothing to do with "bucks" as one may think, but rather from the extensive goat farming that took place in the community.
Goats aren't raised there anymore but herds of people have moved to Bucktown for its trendy bars like the Bucktown Pub and the Map Room, its restaurants like Le Bouchon and Northside and its lively shopping district.  With the amount of foot traffic in this pedestrian-friendly neighborhood, carpets in Bucktown's homes and businesses take a beating.  Let ServiceMaster Restoration By Simons get your carpets clean!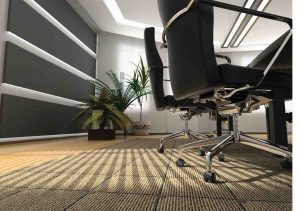 ServiceMaster Restoration By Simons IICRC certified technicians know precisely what it takes to get your carpets and upholstery looking good and smelling fresh.
Our "Go Green" Carpet Cleaning and Upholstery Cleaning solutions are developed by ServiceMaster Clean exclusively for ServiceMaster Restoration By Simons.  They are safe for the environment and safe for your Bucktown Carpet Cleaning.
Here is our test-proven carpet process we use for our carpet cleaning in Bucktown:
Inspection and assessment of carpets to determine the best cleaning method required
Pre-treatment of spots, stains, and other soiled areas of the carpet, or entire carpet if necessary
Application of cleaning solution to selected areas to loosen dirt (green products available)
Thorough rinsing of carpet with clean, hot water
Post-treatment of any stubborn remaining stained areas
Grooming of entire carpet or selected areas for optimized drying and a uniform appearance
Final inspection and walkthrough of carpets to ensure customer satisfaction
Carpet Cleaning in Bucktown is what we do. Take a day off and let the professionals at ServiceMaster Restoration By Simons take care of your carpets for you. We provide a variety of residential cleaning services including floor cleaning, upholstery cleaning, post-construction cleaning, and house-wide cleaning.
Contact ServiceMaster Restoration by Simons today at 773-376-1110 or click here to schedule your cleaning!