Is Mold Lurking in Your Home? Check These Five Places.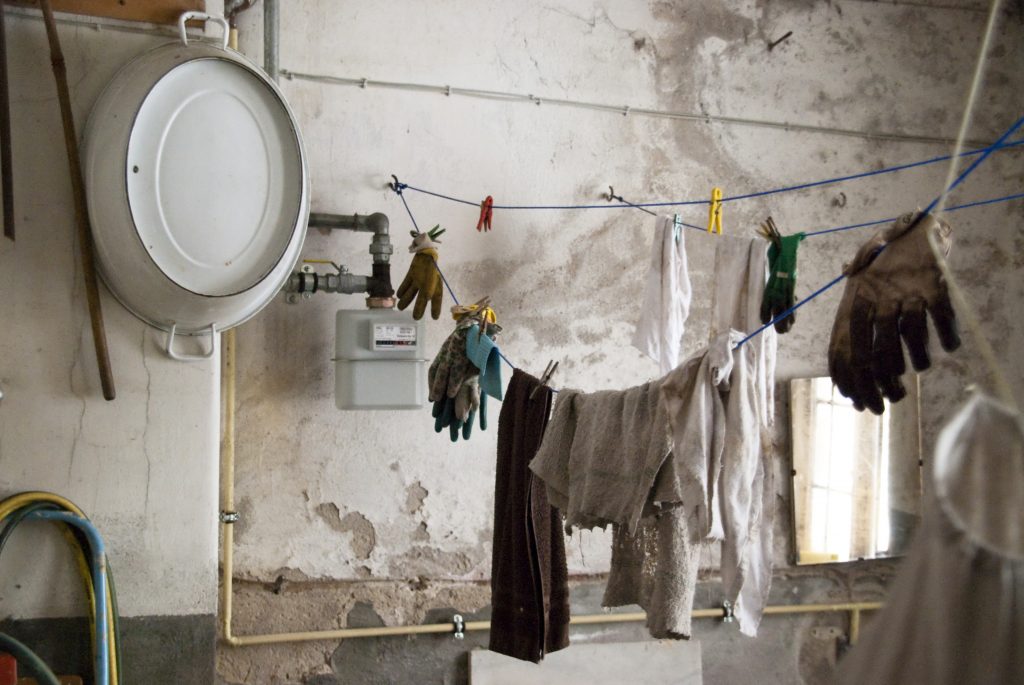 Did you know that while April gets a bad reputation for its rain showers, August is actually Chicago's rainiest month? And with that rain comes high relative air humidity, leaving homes at greater risk for mold growth.
Here at ServiceMaster Restoration by Simons, we know that nothing makes a homeowner's heart sink quite like the sight of mold in their living space. Countless times, we've seen customers tacitly ignore this often hidden problem and then pay for it later in infections/illnesses and high mold removal costs to fix damages. The bottom line is if you're not actively looking around your home every so often for the signs of mold, you are surely leaving yourself, your family and your home open and vulnerable to the destructions of mold damage.
Mold has a funny way of permeating into our homes in some of the most unexpected places. It seems like it knows just where to hide to fly under homeowners' radars. Our professionals have over 20 years of combined experience eradicating mold from Chicagoland homes, so we're well aware of mold's devious ways. Here are five of the most common places we find mold in our customers' homes:
Basements:

They provide the perfect environment for the steady growth of mold colonies since they often have poor air circulation and damp/humid air. If there's one place you inspect first, make sure it's the entirety of your basement. Pay close attention to the corners of the room and at the point where the carpeting (if your basement has it) meets the wall. Also spend some extra time inspecting window frames, sills and the space directly under basement windows. These places often make ideal breeding grounds for mold.
Bathrooms:

This is one of the more obvious places for mold growth, as bathrooms get warm and wet after showers or running the sink. Bathrooms often don't have windows so their ventilation tends to be poor. Instead of the air being properly circulated, it tends to be stagnant and moist, promoting mold growth on almost any bathroom surface. Especially high-risk bathroom areas include the areas around a bathroom window frame, the corners of the shower, the shower curtain and any particularly small crevices between the toilet and the wall, or the shower and the counter.
Attics:

Similar to basements, most attics aren't properly ventilated and insulated. Moisture from the lower floors rises to the attic and can become trapped there, leaving the attic susceptible to mold colonies. Check your attic regularly to ensure mold is not growing on any of the surfaces (particularly the walls and corners of the ceiling), and consider installing better insulation if mold is a consistent issue in your home's attic.
Laundry room:

Laundry rooms are also hotspots for mold growth due to two major causes: Dryer lint and washing machines. If dryer lint builds up, it can become fuel for mold growth. Check your dryer lint compartment, as well as all surfaces of your drying machine. For washing machines, make sure you inspect the water connection line (mold often grows there), and the inside surfaces of the washing machine — especially if wet clothes are often left inside for hours at a time.
Behind walls:

On the inside of a home's walls is one of the most surprising and hard-to-reach places mold likes to colonize. Sometimes, homeowners experience small leaks in pipes that they cannot see behind walls. Because they cannot see the leaks, they often go unrepaired and the moisture and standing water become overrun with mold and bacteria. In addition, mold sometimes grows in wall cavities due to condensation and air humidity.
The common denominator in all of these mold hotspots is the presence of condensation or air moisture. Two easy steps you can take to keep mold growth to a minimum aside from regular inspections are ensuring your home is properly insulated/ventilated and using a dehumidifier with a thermostat.
The professionals at ServiceMaster Restoration by Simons understand that mold is the last problem homeowners want to deal with — and sometimes, it's an easy problem to ignore when it's out-of-sight and out-of-mind. We recommend that you check the above places every month or so to ensure no mold is growing in your home. If you do happen to discover mold in your home and have any questions about mold removal or want to schedule services with our company, please feel free to call us at 773-376-1110 or visit us online at servicemaster-restorationbysimons.com.
ServiceMaster Restoration By Simons is an MBE/WBE certified firm and family-run company serving Chicago, Oak Park, River Forest, and the North Shore.  ServiceMaster Restoration By Simons provides disaster restoration services including Water & Flood Damage Restoration, Fire & Smoke Damage Restoration, Mold Remediation and a wide range of interior specialty cleaning including Hoarder & Clutter Cleaning, Post-Construction Cleaning, Carpet Cleaning and Upholstery Cleaning to residential and commercial customers residing in Chicago, Oak Park-River Forest and the North Shore.  For more information, give us a call at 773-376-1110 or visit servicemasterbysimons.com