Is Carpet Good for Your Basement?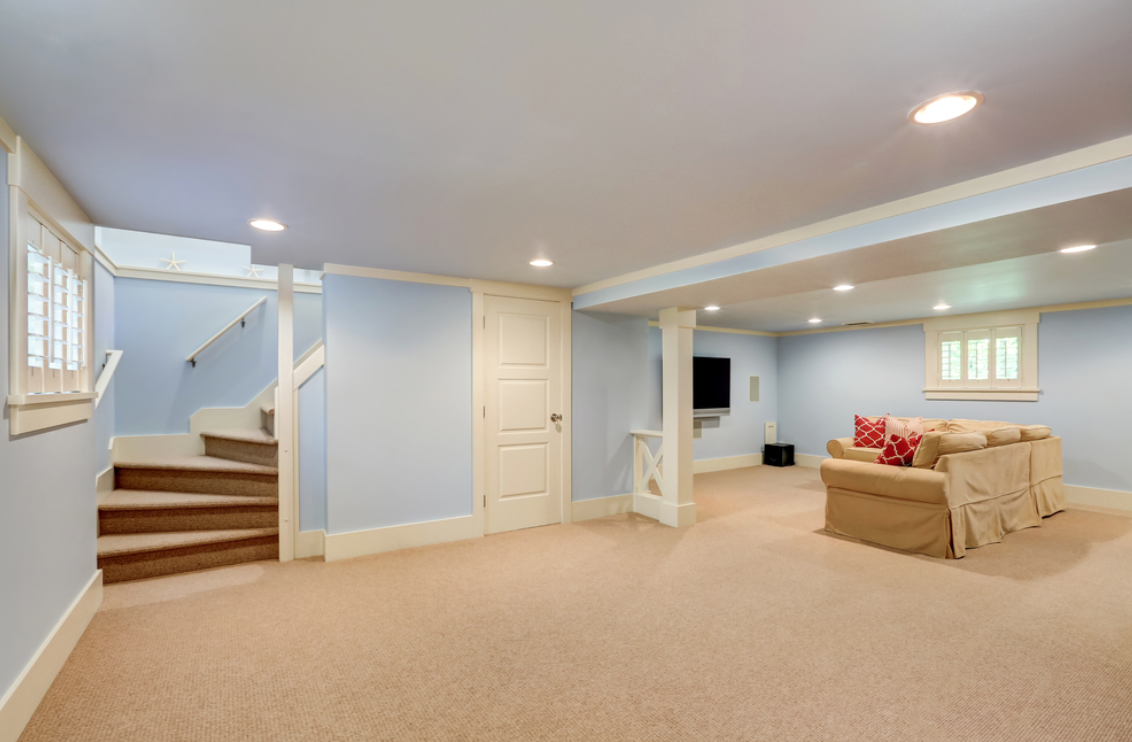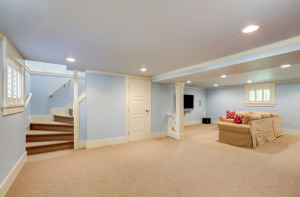 In a perfect world, your basement flooring would be warm and dry.  You could install wall-to-wall carpet and dig your toes into the luxurious fabric without any worries at all.  But, of course, there's no such thing as a perfect world and instead, basement floors are often cold and damp. That's why here at ServiceMaster Restoration by Simons, we recommend homeowners avoid the installation of wall-to-wall floor carpeting in their basements.  
Customers often ask why their basements floors are cold and damp.  The answer is easy — most basement slabs are uninsulated and transmit moisture.  If water seeps into the earth underneath the basement, homeowners will almost certainly notice dampness in their basement floor.  This dampness is an issue for homeowners with wall-to-wall carpeting, as it encourages the growth of mold and bacteria. Eventually, the constant dampness might even permanently damage or ruin the carpet.
Whether you're hiring a company to do your basement flooring or you're going solo with DIY, our restoration professionals recommend installing hard-floor alternatives to carpet.  Most other options can withstand damp conditions and high humidity just fine. The shortlist of our favorites includes ceramic tile, engineered wood, and rubber flooring with a moisture-resistant plywood core. Our experts have broken down some of these options so you can determine the best option for your basement floor. 
The best type flooring for basements:
Ceramic tile is the designer's choice, with tons of colors and styles. It's unaffected by moisture and goes directly onto concrete that's smooth and free of cracks.
Vinyl tile and sheet flooring also goes directly over prepared concrete and will withstand even minor flooding with no ill effect. Resilient vinyl floor provides a bit of cushioning underfoot and is fairly inexpensive. Higher priced vinyl does a good job of mimicking ceramic tile, real stone and even wood.
Engineered wood flooring gives you the warmth and beauty of real wood with the stability and moisture resistance of laminate construction. Click-together tiles and planks are DIY-friendly and easy to install as a floating floor system. Check to make sure the type you choose is rated for below-grade basements.
Rubber flooring comes in sheets and DIY-friendly tiles with interlocking edges. You'll find lots of colors that make it fun to create your own designs. Rubber floors are nicely cushioned and a good choice for basement playrooms.
Customers sometimes ask if hardwood or laminate flooring are good to use in basements.  We recommend they avoid these options because they are both made with a fiberboard core that hasn't been treated for moisture resistance.  These types of flooring are vulnerable to moisture absorption and could warp and buckle in damp conditions.
If you've decided that wall-to-wall carpeting is something you just can't budge on or if our carpet alternatives just don't sound like the right fit for your family, you might want to consider redesigning or retrofitting your basement to be optimally warm and dry.  Dry, warm basement floors are designed to manage water at ground level, water at the footing and water in porous materials (like you might find between the footing and the foundation). They also help control floor surface temperature with insulation that warms the basement slab.
If a major basement renovation is out of the question for your home, consider using a combination of area rugs and a dehumidifier with an automatic thermostat.  The area rugs can be removed once or twice a year to air out moisture, dust and dirt, while a dehumidifier helps keep interior relative humidity at 60% or lower. With this option, it's important to keep your basement floor clean by regularly mopping and vacuuming.  You'll also want to consider the vapor permeability of the rug you choose — the lower the permeability, the better.
Sometimes disaster will still strike no matter how hard you try to prevent it, and you could wake up to a flooded or damp basement (carpeted or not!) after a night of heavy rains.  In those moments, know that the professionals at ServiceMaster Restoration by Simons always have your back. Please feel free to contact us with any questions, concerns or emergencies.  We are Chicagoland's number one option for restoration services, and we are always on call for your home's needs.
ServiceMaster Restoration By Simons is a MBE/WBE certified minority and women-owned and family run company serving Chicago, Oak Park, River Forest, and the North Shore. The business provides disaster restoration services for damages caused by water, fire, flooding, mold remediation, and a wide range of interior specialty cleaning (hoarder/clutter cleaning, post construction cleaning, carpet cleaning & upholstery cleaning) to residential and commercial customers residing in Chicago, Oak Park, River Forest and the North Shore. For more information, give us a call at 773-376-1110 or visit servicemasterbysimons.com.