How to Ensure Safety This Halloween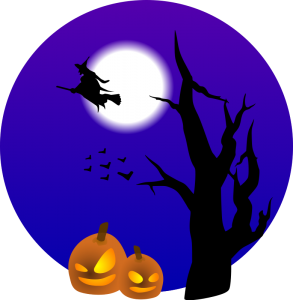 How to Ensure Your Family's Safety This Halloween
Where does the time go? October is almost over and Halloween is already in full swing. No doubt your family is looking forward to the Halloween festivities you have planned — after all, Halloween is a night for parties, costumes, spooky thrills, trick-or-treating, candy and fun. No matter what your plans are, we can bet you don't want a happy holiday to be ruined by an accident. Everything from Jack O' Lantern candles to poorly lit walkways can pose a safety problem for trick-or-treaters and homeowners.
Whether you are transforming your home into a haunted house, walking your kids around the neighborhood for tricks and treats, or simply handing out candy to your neighborhood ghouls and goblins, a quick safety check will help ensure your home and family's safety. At ServiceMaster Restoration by Simons, we are family-focused and cannot fathom anything bad happening to our children. Follow our top tips to keep Halloween scary without becoming a tragedy.
Ensure safety is a priority while trick-or-treating:

Remember that safety for kids starts at home. Make sure kids are supervised by a trusted adult at all times while trick-or-treating. Create a trick-or-treating route plan for the group so all guardians know where their child will be going. Stick to well-let driveways and sidewalks, and remind

trick-or-treaters to walk, not run, between houses.
Practice indoor fire safety:

If you're hosting a halloween party for adults or kids in your home you may be expecting to use kitchen appliances, other electrical appliances, or your fireplace. Check that your smoke alarms and sprinklers are in good working order before the festivities take place. Don't leave any appliances on while unattended and unplug those that are not in use to prevent fluke house fires. Additionally, make sure that all decorations remain far from open flames and fire hazards.
Be mindful about your outdoor and indoor lighting:

You should always be sure you are using the safest option when it comes to holiday lights and decorations. According to the

National Fire Protection Association

, lit candles or luminaries for decoration pose a fire hazard in your home. Lit candles outside your home are equally as risky — trick or treaters can easily knock them over on their way up your front walk or porch, which can cause injuries and/or a potential fire. Rather than use real candles, opt for LED tea lights or Christmas lights.

The U.S. Fire Administration

says to make sure any decorative lights you use have been tested by a recognized lab. Also make sure the lights' sockets, wires and connectors are in good working order before use. It's wise to turn on your regular outdoor lights in addition to your holiday lights so trick-or-treaters can more easily see the path to the door.
Remove hazards and obstacles from the path to your front door:

One of the biggest hazards for trick-or-treaters on Halloween is the presence of obstructions or hazards on paths to front doors. Make sure the path from your driveway or the sidewalk to your door is clear if you plan to pass out candy. If you enhance your home's Halloween vibes with spooky yard decorations like tombstones, fake cobwebs or mummies, be sure that they do not obstruct any pathways. Also, it is a good idea to repair loose porch railings and uneven walkway stones that may pose a safety threat to young trick-or-treaters.
Keep your yard clean:

If you choose to participate in Halloween by passing out candy, there's no getting around the fact that young trick-or-treaters will probably be stomping all over your yard. Fueled by candy and adrenaline, they often race from house to house and cut across yards and alleys to shorten the time it takes to reach their destination. It's best to anticipate potential hazards by raking leaves, removing dead branches, trimming hedges, and filling in large holes in your yard. Ensure bikes, potted plants, and gardening tools/hoses aren't laying around your yard or in walkways.
Confine pets:

On Halloween, your doorbell will be constantly ringing and the laughter and excitement of unfamiliar kids will sound through your home. This is too much for many pets, according to the

ASPCA

, and can cause spooked dogs or cats to dart out the front door or attack a child they see as an intruder. Avoid a Halloween pet mishap by keeping Fido confined in their own room.
Double-check your coverage:

If you've read our recently-published

guide to home insurance coverage

, you know that we are serious about understanding the nitty gritty of your policy! The need to understand what you're covered for is even more important during the holidays since o

pening up your home to visitors, even if they are just trick-or-treaters on the front porch, can expose you to potential insurance claims and lawsuits. We recommend giving your insurance agent a quick call to ensure you are adequately covered.
ServiceMaster Restoration By Simons is a MBE/WBE certified firm and family-run company serving Chicago, Oak Park, River Forest, and the North Shore.  ServiceMaster Restoration By Simons provides disaster restoration services including Water & Flood Damage Restoration, Fire & Smoke Damage Restoration, Mold Remediation and a wide range of interior specialty cleaning including Hoarder & Clutter Cleaning, Post-Construction Cleaning, Carpet Cleaning and Upholstery Cleaning to residential and commercial customers residing in Chicago, Oak Park-River Forest and the North Shore.  For more information, give us a call at 773-376-1110 or visit servicemasterbysimons.com