ServiceMaster Wilmette IL – Commercial And Residential Services – Emergency Specialty Cleanup Services Serving 60091 – Basement Cleanup
ServiceMaster Is Wilmette IL's Trusted Name In Residential & Commercial Service For Over 65 Years.  Centrally Located and Family-owned, ServiceMaster Is Here When You Need Us for Emergency Cleanup Services. We'll even clean up your basement. Call Today!
ServiceMaster near Wilmette IL is your go-to company for emergency specialty cleanup services including basement cleanup and decluttering
ServiceMaster Wilmette IL is a woman-owned and family-operated Specialty Cleaning firm that takes great pride in providing the very best emergency specialty cleaning services, including basement cleanup, for residential and commercial properties in Wilmette Illinois, including the CAGE, East Wilmette, Fairway Oaks, Indian Hill Estates, Indian Ridge, Kenilworth Gardens, Mallinckrodt in the Park, McKenzie, Pin Oak, Sheridan House, Village Centre, Wil-Shores and Wilmette Willows.
As proud community members and part of the Wilmette Chamber of Commerce, you can rest assured that we have "Quality Service" and "Customer Satisfaction" on our minds. ServiceMaster By Simons is also a BBB Accredited A+ Rated Franchise.
New Trier Township, Wilmette Illinois (60091) is one of the North Shore's gems.  East of the Interstate 90 corridor and bordered by the newly restored waterfront on beautiful Lake Michigan, Wilmette IL is a North Shore destination point for many seeking a thriving shopping and dining experience and sight-seeing some of the most beautiful waterfront homes. Visit the historic CAGE district, Baha'i House of Worship, and stunning, legendary architecture.
With this much history and architecture in Wilmette IL, it takes a special company to care for the homes and businesses in this great community.  That's why ServiceMaster in Wilmette IL, an IICRC-certified corporation, has expanded its territories to include this gem of the North Shore. ServiceMaster Wilmette IL is committed to providing the very best care & services to home and business owners.  ServiceMaster By Simons maintains many IICRC certifications including the Master Textile Restorer title.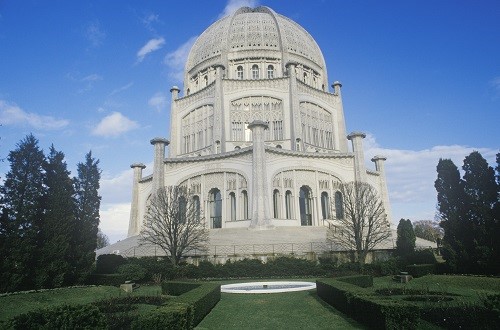 We Provide The Following Specialty Cleaning Services For Wilmette IL Properties:
Why ServiceMaster Wilmette IL?
As a woman-owned and family-operated firm, ServiceMaster By Simons-Wilmette IL has taken great pride in meeting and exceeding the expectations of our customers. Behind our commitment to excellence are five key attributes that compose who we are and what sets us apart from other companies.
We Are Experts and define industry standards in scale and scope with an adaptable, extensive network of ServiceMaster franchises that consistently deliver exceptional results.
We Are Committed to customer satisfaction.
We Are Complete and look to provide excellent service and engage in proactive behavior.
We Are Driven to pursue the highest standards and continuously improve in all aspects of our business.
We Are Steadfast.  ServiceMaster By Simons is here for the long haul with consistent service that ensures ongoing customer satisfaction.
Give us a call at 847-316-9145 to learn about our services. Or CLICK HERE to schedule your service today!