Fire Damage Restoration Hyde Park – ServiceMaster Restoration By Simons Chicago – Smoke Odor and Soot Cleaning
ServiceMaster Restoration By Simons Is Hyde Park's Trusted Name In Fire & Smoke Damage Restoration. Cleaning and Restoring Hyde Park's Homes and Businesses For Over 65 Years
The citizens of Hyde Park enjoy a rich history. Founded in 1853 by Paul Cornell, it was host to the Hyde Park House. This hotel housed many important guests, including Mary Todd Lincoln, who stayed for a few months in 1865 after the loss of her husband. Fire damage in 1879 took the Hyde Park House, and it was later replaced by the Sisson Hotel in 1918.
Call ServiceMaster Restoration By Simons Now!
Hyde Park may not be the same as it was a century-and-a-half ago, but it's definitely more prepared to tackle fire damage now. Even though you'll get a quick response from emergency services when you experience a fire, you still need someone to help you clean up the aftermath.
ServiceMaster Restoration By Simons offers assistance with Fire & Smoke Damage Restoration, odor, and much more. We frequently work with businesses and homeowners on Fire & Smoke Damage Restoration projects in Hyde Park and the surrounding areas.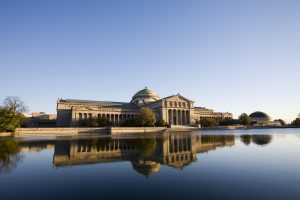 IICRC Certified Master Fire & Smoke Restorer
Backed by years of experience and the ServiceMaster Restore® network, we strive to be as thorough and efficient as possible so we can bring your property back to the way it was before the damage occurred. Our services include:
Full reconstruction
Odor, soot, and smoke removal
Cleaning of ceiling and walls
Deodorization
Salvaging and cleaning contents
Emergency pre-cleaning
The moment you call us, ServiceMaster Restoration By Simons is ready to respond and begin the fire restoration process. Even when the fire has been put out, further structural damage is possible if you don't act right away, and that means more money lost. We do our best to get to the scene within a few hours.
Contact ServiceMaster Restoration By Simons for fire damage restoration services in Chicago's Hyde Park. We also provide fire restoration in East Hyde Park, Kenwood, and on the University of Chicago campus. Call us at 773-376-1110